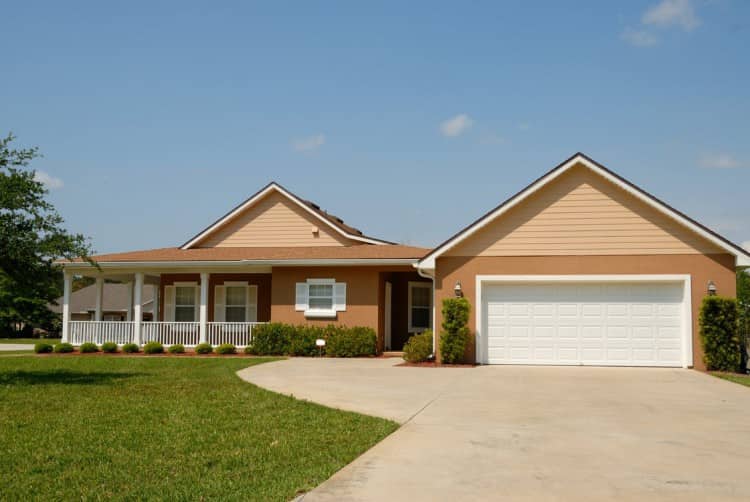 Painting your home's exterior is a perfect way to boost its resale value, as well as leave a great first impression on visitors and potential buyers. This is more important now than it ever was before, due to the fact that Australian property is deemed as unaffordable by the majority of surveys. Sure, it's an investment and a lot of work, however, with some reliable techniques on your side, you can make this simpler, cheaper and more effective. With that in mind and without further ado, here are five clever home exterior painting hacks to make your home look beautiful.
1. Start by washing what you can
While this is not necessarily a painting tip, washing alone can transform your home's exterior. In fact, it can even eliminate the need for painting the place, to begin with. This is also a good idea if you do decide to paint the place, seeing as how layers of dust that accumulate over the course of years might pose a difficulty or make your painting processes less effective. Other than just focusing on the façade, you can also clean your window blinds, the fence around your property and more. All of it adds to the impression that you're trying to make.
2. Scrape
When painting wood (fences, frames and wooden window blinds) you need to start by scraping. Old, flaking paint is not only unaesthetic but it's also something that will impact the surface of your new paint layer. To avoid further issues, you should also scrape in the direction of the grain in order to make the surface suitable for future painting projects. As for the tips, you should either keep the scarper incredibly sharp or use power grinder/sander for this project. The latter two power tools are a sizable investment, however, you need to remember that this is something you might have to do over and over again.
3. Prepare for work on height
The biggest mistake that people make in the preparation process lies in the fact that they assume that they can do it all with some ladders. This is not a great idea seeing as how it makes your work uncomfortable and inefficient. Scaffolding takes forever to set up and it poses an obstacle that may cause various accidents and inconveniences on the premises. Also, you need to set up a massive construction that has far more practical alternatives. Instead, you need to get a platform in a form of scaffolding or find an agency providing cherry picker hire in Australia. In this way, you'll get the job done a lot quicker, reduce the risk of injury and, most likely, be more satisfied with the end result.
4. Patch and fill it all
Every hole, irregularity or a crack in your façade is likely to remain there after the painting, as well. Seeing as how you're already going through all of this hard work, you need to patch and fill it all before proceeding with your work. You see, if you're already going through all this effort, you don't want anything to slow you down or diminish what your façade will look like afterward. Once you're done, you might want to consider priming it in order to prepare the surface for the painting. Primer is an undercoat, which is there to make sure that the paint sticks to the wall instead of getting soaked. If you're going for a different color, this is incredibly important in order to avoid an unwanted mix.
5. The painting
Finally, we come to the painting, which consists of A) choosing the right paint for the job and B) getting all the necessary painting equipment (brushes, small brushes, paint roller, tape, etc.). When it comes to first, you should go with acrylics for superior performance. As for the equipment, remember that this is a one-time purchase that you'll get to reuse over and over again. Therefore, going for quality might not be the worst of ideas. Keep in mind that this equipment comes in different shapes and sizes. For acrylic painting, you need bristle brushes of adequate size and shape. If you're completely clueless, ask at a store, while if you're ordering online, make sure to read reviews.
In conclusion
As you can see, the majority of the tasks that have to be done should be completed long before the process of painting even starts. Nonetheless, as we already explained in the introduction, the cost-effectiveness of this is more than justified by the ROI and the ability to effortlessly sell the place (if you decide to do so). Also, while this is not something that you're supposed to do every day, you also need to understand that it's a task that you're bound to repeat at one point. Getting proficient at it as soon as possible, therefore, sounds like a great idea.