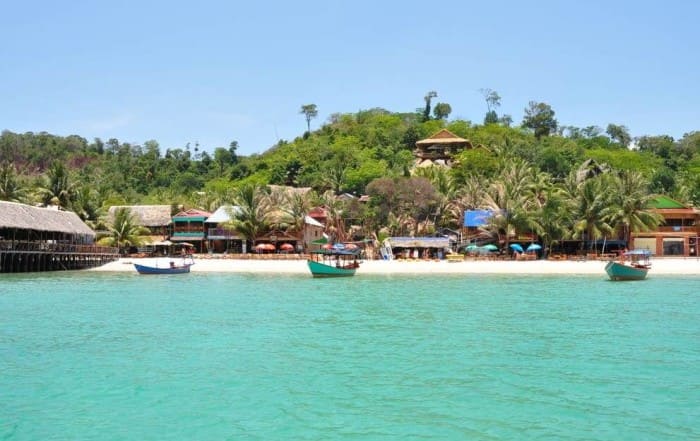 A comforting and lavish holiday is the right of everyone after working hard or working for many hours. It has become the necessity of every human being nowadays. It can be a fundamental right to go on a luxury holiday as compensation. The budget must never a constraint and so, we have come out with popular holiday destinations that will attract you to explore them closely. Here, we are going to list five-holiday destinations on a good budget for a unique and memorable experience.
1-CAPE TOWN, South Africa
Covering an area of nearly 950 square miles of landscape and scenic beauty, the climate of Cape Town is extremely pleasant and cool throughout the year. The city has a lot of things to offer that no matter how long you are staying here, and you might feel a lack of time. This tourist city offers interesting things from vineyards and beaches to wildlife and mouth-watering meal.  To travel to this city, you have many options for trains, car hire, bus, Minibus taxi, metered taxi, and Uber.  The trains are very comfortable to offer a comfortable experience along with the wine and one class compartment. Accommodation such as hotels, resorts and inns is the best choice of travelers. In addition, standard lodges, luxury guest houses, and serviced apartments are also available for holiday seekers.
Begin your journey by exploring some wonderful beaches of the West coast and you can have a vive excitement at the cape vineyards. This is a really quite experience when you want to know that vine is not just a drink, but an amazing experience. The types of wines are Cabernet Sauvignon, Cabernet Franc, Gamay, Merlot, and Shiraz available for holiday seekers. The Garden route is a long coastal that extends from Western Cape to Eastern Cape. The vast scenic view of the sea can leave you astounded if asked to portray its beauty.
2- Australia
A lovely holiday destination, Australia is the most popular holiday spot of prominent landscapes, a rich ancient culture and a big hub of the world's strongest economies. With the quality of life, a stunning natural environment and climate, and land of big diversity, it is considered to be a lovely holiday place for holiday seekers. For adventurers, this place has nearly 10% of the world's biodiversity along with a big species of animals and native plants that are not found anywhere on the earth.  The big Barrier Reef extends more than 2000kms along with the Queensland coastlines, which is full of striking corals and vibrant sea creatures. Sydney opera is the big landmark of Australia, so almost holiday seekers attract towards its beauty.
3- Dubai
Certainly, a luxury & comforting but not at all costly, Dubai is considered to be the next traveling place with luxury amenities and facilities. It has a big range of hotels available in the markets ranging from the cheapest to lavish. The landmark buildings like Burj-al-arab and Burjkhalifa are also the big attractions for spending holidays. It also provides a big public transport network including the Metro system to holiday lovers. Suqeim beach, Kite beach, and Jumeirah beach are the most popular beaches where you can enjoy sunbath throughout the day and enjoy the day with taste.  Dubai also gives the best chance to spend an amazing cosmopolitan lifestyle with modest elegance. The birdlife is affordably wide-ranging, but it is the seashore that is the shelter to an array of natural life.
A heap of steamy fish, a variety of sharks, dolphins and sea cow make up the amazing marine life, which allures the divers and snorkelers from all over the world.  If you want to do shopping, you have small and big brands of the world for a shopping experience.
4- Singapore
Singapore is a unique piece of spending holidays amazingly.  It is specially known as an awesome beach. Some of the prettiest buildings are placed around the seashore that provides not only aesthetics but also a variety in comfort and luxury. Marina Bay Sands, Gardens by the Bay and Singapore Flyer are the most popular holiday spots that are calling a mass of holiday seekers from different parts of the world. Singapore zoo is the world-famous for its interesting and friendly animals where you can work together with them and feed them.  Almost children love this pretty place. If you love this place too much, you should not miss out the night safari to enjoy a memorable evening rendezvous with these strange species that cheer up at the whole night. The weather of the place is divided as a tropical rainforest climate and therefore the perfect time to visit is between the months of February to April, when it is the most pleasant and cool. This pretty city is also a big shopping destination where you can shop at Richard Road, Chinatown street market, Vivacity, and Haji Lane amazingly.
5-China
China is one of the most admired and splendid holiday places in the world. It is also listed in the top ten countries list.  In this place, there are many scenic spots that you must not miss out anytime including imperial gardens, temples,  buildings, mountain ranges, beaches, royal families, museums, the oldest palace architectural complex,  alters and beaches.  You can visit it from May to October, this is considered the best and comfortable to visit it. Great Wall of China, Shi Cha lake, The Palace Museum, The Temple of Heaven and Beihei Park are the big holiday attractions for holiday seekers and lovers. All these places have made China a holiday gateway for those people, who have a small budget to travel.
Author Bio-Julia Lee is a marketing expert who is working on MNC for the past 2 years. She has been associated with Travels2nepal(.)com as on travel adviser for couple of years and provides Nepal Tour Packages. Apart from this, she is a pet lover and a passionate photographer.