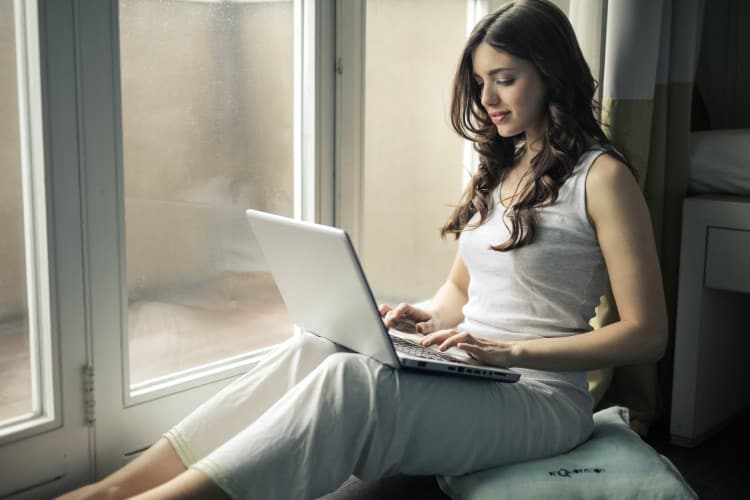 Freelancing involves over 57 million Americans. That's over one-third of the American workforce. Another couple of years and the percentage of American freelancers will make up 40% of the total workforce. The freelancing industry is big. $100 + billion big! That means it is heavily crowded. But it also means you can get ahead of the curve if you know how. The best thing about being a freelancer, other than being your own boss, is little to no capital. You can start your freelancing gig with nothing more than a computer and the best of AT&T offers. But what if you could go a step further and beef up your freelance earnings? This blog can show you how.
5 Ways for Freelancers to make a Steady Income
The demand for freelancers is growing as we speak. Companies are all about cutting costs and staying on budget. This is one reason why they forego full-time employees and hire freelancers instead. However, this also means there is intense competition for every gig. Whether you are a part-time or a full-time freelancer, you need to put in more effort to generate a steady, active income. Here are just a few skills to add to your current skill set to start generating more income:
SEO Analysis
Photography
Blogging
Graphic Designing
Copywriting
These freelance jobs can help complement what you're already earning from your current gig. Some of them even have the potential to become your main gig. Read on for more information.
SEO Analysis
SEO is an important function for any business with a website or online operations. SEO or search engine optimization is responsible for getting organic traffic onto a website and thereby increasing conversions. SEO specialists optimize a website based on Google's ranking factors and make it visible to a larger, specific audience. SEO gigs come with a lot of flexibility. All you need is an internet connection and a computer. You can work from more or less anywhere. SEO analysts earn around $65,000 a year on average in freelance gigs. Sounds like an attractive proposition doesn't it? Invest some money in taking an online SEO fundamentals course and start earning some extra cash.
Photography
Photography is a gig that offers you more flexibility than any other gig on this list. Then there's the fact that photography is not going out of fashion in the foreseeable future. Weddings, corporate events, parties, PR events all require professional photography. Anybody with a little knowledge of using a camera correctly can really make a steady income. There are a ton of photography courses available on sites like Udemy. So don't worry if you're a complete novice at photography. An online course can bring you up to speed. You will, however, have to invest in a good camera and equipment before you can begin earning. Decent freelance photographers can make more than $20 per hour, so it isn't a bad gig to consider.
Blogging
Blogging is almost saturated by writers, travel bloggers, photojournalists, food bloggers, and more. But that doesn't mean you can't get your foot in the door. There are 2 benefits to creating your own blog. Firstly, it helps you build your own brand. This can help drive more clients to your services, especially if you have a smattering of SEO knowledge. This helps you generate more active income from your primary gig or gigs. Once your blog posts start getting more engagement, you can turn your blog into a source of passive income as well. Earn from advertising, endorsements and even paid articles. How popular your blog becomes depends on how well you are at blogging and a bit of luck.
Graphic Designing
This is one of the hottest gigs out there. The demand for good graphic designers has never been higher. Digital media as a field has the potential to grow by 60% in the coming year. Being a graphic designer for digital media can help you bring in a lot of income. It challenges your creative powers and offers flexible pricing rates. The better your portfolio, the higher the hourly rate you can charge. Decent graphic designers earn up to $48000 per year on average. The best part is, there's no shortage of good graphic designing courses that can help you get started.
Copywriting
Over recent years, content marketing has become far more important than traditional advertising. This has prompted corporations all over the world to rely on copy or content writers to come up with good quality content. In the digital realm, content is king. Good, relevant content can help a company rank higher in Google's search rankings. It also helps a business educate and engage with its audience.
There are millions, if not billions of pieces of pieces of content on the web. Copywriters create copies for landing pages for everything from the local cinema to the AT&T phone number. Every webpage you access, somebody has written a copy for it. You can appreciate just how much work is out there for a copywriter. So don't let your way with words go to waste. Monetize your language skills and turn them into a sizeable freelance income.