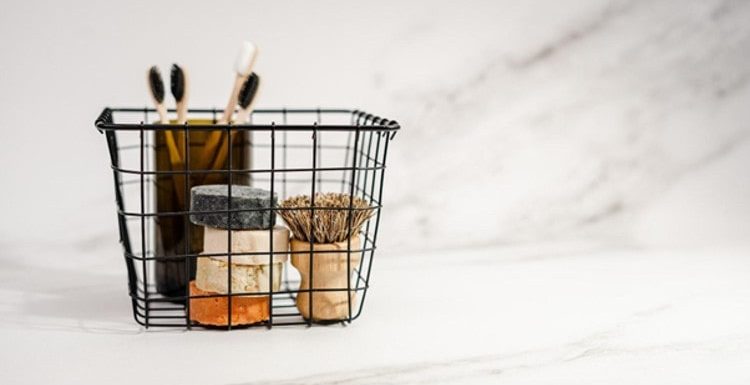 Expect that you will truly have tons of fun and thrill when you go on leisure trips. Even business trips could be exciting because you are mixing pleasure with obligations. Traveling provides you that often rare opportunity to rest, relax and recharge from all of life's responsibilities. It's not everyday that you get to see the grace of the world in different angles. When you can travel and while you can travel, don't hesitate to grab the chance.
One of the preparations you must do for any kind of trip and which can never be forgotten is packing your travel essentials. Bringing clothes is indubitably necessary, so you put a lot of effort in choosing and getting them ready. Aside from them, toiletries are very important as well. Although there could be free supplies from the hotel accommodation you have booked, it's still safest to carry your own. Not to mention, not all lodging provides them. Some do but in a very limited quantity, too.
Toiletries include shampoos, soaps, toothbrushes, toothpastes, deodorants, combs, razors, moisturizers, skin cleaners, hair gels, facial creams and many more. Basically, these are things you use to keep your body groomed and hygienic. You need them for traveling to keep yourself clean, comfortable, presentable and healthy.
Many travelers find it hard to organize their toiletries because they are usually several, bulky or fragile. This should be none of your worries anymore. Here are 8 helpful hacks when packing toiletries for traveling.
1 – Put liquids in small bottles or pouches.
Big bottles of liquid body wash, shampoo and conditioner are fine to use inside your own house, but if you are traveling, these will surely take up a huge space in your luggage. One bag will not be enough only for those big containers. It's not an intelligent move.
The bottles cannot adjust and shrink, but the liquids can. Put the liquids in small bottles instead of packing bottles. Transfer them from the huge bottles to the small ones. Transparent pouches for liquids also exist. You may buy those to cater to liquid toiletries. They will occupy only a minimal space. Furthermore, you will not have to be bothered about them getting smashed or compacted.
Perfect for travelers who want to avoid bringing home empty containers of toiletries are those placed in disposable sachets. If you are in a country where sacheted shampoos, body gels, facial soaps, hand creams are popular, you know that they are travel essentials that everyone finds convenient!
2 – Carry a transparent hygiene kit.
Toiletries are used everyday. To be specific, before you set off on your travel itinerary and after the whole day's activities, you take a bath or a light shower. Observing proper hygiene is very vital while on a trip. You must be clean, so you can be comfortable and make people around you comfortable as well. It's a must to avoid getting sick, too. What's more, you encounter various people during your trip, so you really have to maintain suitable hygiene.
This goes to show how your toiletries will be frequently needed in the duration of your trip. So you will not have a frustrating time looking for and taking your hygiene items from your bag, store them in a transparent kit.
Do not go for organizers with solid colors and materials. Transparent will let you quickly see and get what you need! You will not need to pull everything out of your bag and cause a mess when things are visible and accessible. In that way, it's going to be easy for you, and you will not ruin the arrangement of your other stuff.
3 – Bring extra plastic bags.
You need extra plastic bags for clothes that are wet, like if you are going swimming during your trip. They are also helpful and convenient for toiletries that get wet whenever you use them, such as soaps and facial towels.
Responsibly throw your trash away, too. Whenever there's no garbage bins present around, your extra plastic bag can bear them instead.
4 – Tightly seal up all containers.
One of the common dilemmas and troubles that travelers think about bringing toiletries is the liquids getting spilled while packed in their luggage. This worry is quite normal because some containers with fluids can break, or their lids might accidentally open when positioned upside down. When that happens, the clothes, documents and other things in your bag might get wet and damaged.
To prevent yourself from getting paranoid and to prevent such a thing from actually occurring, tightly seal up all containers. Check all the vessels, and make sure you shut and secure each of them. Do not be complacent. Fasten them firmly.
5 – Slice soap bars.
Soap bars take a lot of space because they are bulky, round or long. You actually won't even need a big chunk of soap when you are only staying on that trip for a week. That would be more than enough.
Save some space, and aim to no longer bring home a thick bar of soap. Slice them before packing. Cut one in half if it's just a short trip. If it's quite a long schedule, and you want to maximize the room inside your luggage, chop a soap bar into many pieces instead. This will also hold you off from wasting necessary amounts of soap.
6 – Choose foldable items.
As much as possible, choose foldable toiletries or those that can be compressed or made smaller. Consider bringing a comb that can be bent, a long body towel that can be curled like magic, a folding razor instead of their versions that cannot be adjusted in any way.
Be clever also to bring interfolded tissue packs in replacement of tissue rolls. You are not simply saving space but also making the job easier and swifter because you will have to just pull a tissue out anytime, even with a single hand.
7 – Take multi-purpose items.
Go for an item that can do more than just one function! Take multi-purpose items with you. When you think you need five items for five different needs, you might be able to find one item that does it all!
8 – Do not bring everything!
While you should be safe now rather than sorry later and be ready at all times, you should not make yourself suffer, too. Do not bring everything! Do not bring all the toiletries you have at home to your travel destinations!
Speak with the hotel accommodation you are planning to book a stay with. Know whether or not they provide toiletries for their guests. If they do, know what they are specifically. From there, you will know what is readily available there and what you should bring for yourself.
Enjoy the supplies of good hotels. They are made for guests' leisure and comfort.
TAKE ALONG THE TOILETRIES
Some travelers hold back when bringing toiletries simply because it could be a hassle bringing them. In the end, they regret it because they run out of what they need, or they fail to take their indispensable hygiene items.
Know that you can bring all the toiletries you need without giving yourself a hard time. Be wise, and be practical. Remember the hacks listed above. Through smart packing, you can enjoy traveling while not having to stress yourself out about your essentials.
ABOUT THE AUTHOR:
Nicole Ann Pore is a writer, an events host and a voice over artist. Quality and well-researched writing is her worthwhile avenue to enlighten and delight others about things that matter. She is a daytime writer for Holiday Inn Parramatta Hotel, a five-star hotel in Parramatta, New South Wales which provides a rewarding stay and a close reach of Australia's noteworthy features.