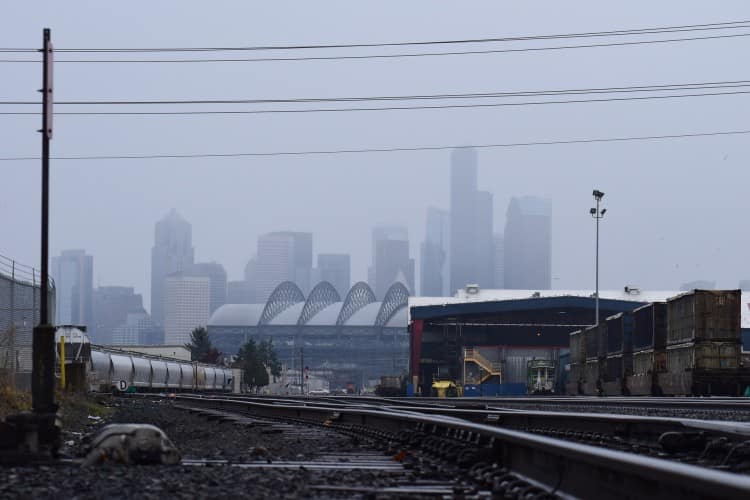 There are some places that are worth the visit despite the weather. Though the odds that it may be raining during your visit to Seattle are high, that isn't enough of a reason not to go. In fact, Seattle is brimming over with activities that make for a perfect rainy day away from the grind of everyday life. The Emerald City is known and well-loved for its vibrant urban culture and much of this can be witnessed through a vast number of museums and iconic landmarks just waiting to be explored. Whether you're here for the natural beauty, encounters with wildlife or purely in it for the cityscape excitement, Seattle provides plenty of awesome entertainment to pass a rainy day in style. Here are a few destinations to add to the itinerary when the skies are gray and the clouds are low, but your desire to discover something new is running high.
Seattle Museum of Flight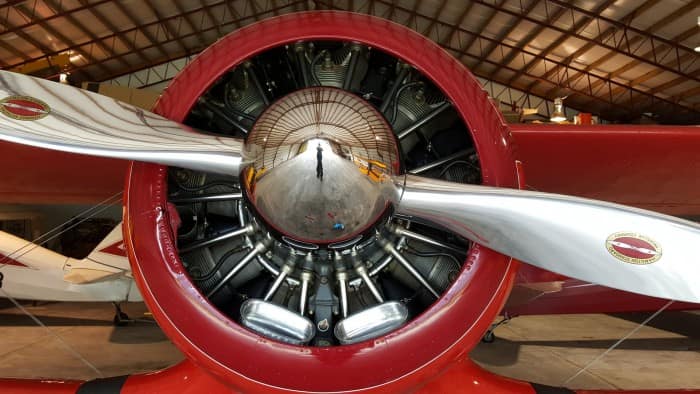 This sky-high museum isn't affected by the weather and continuously provides an inspiring visit for guests of all ages. This massive establishment houses spacecraft, aircraft, galleries and exhibits that are dedicated to the wonders of flight. Come admire and interact with collections that speak to the past, present and future goals of this ambitious field. 150 aircraft are on display alongside 18,000 aviation manuals and reports. Artifacts from the Smithsonian as well as private collections are constantly being added, making the Seattle Museum of Flight an innovative take on the tradition of flying.
Chihuly Garden and Glass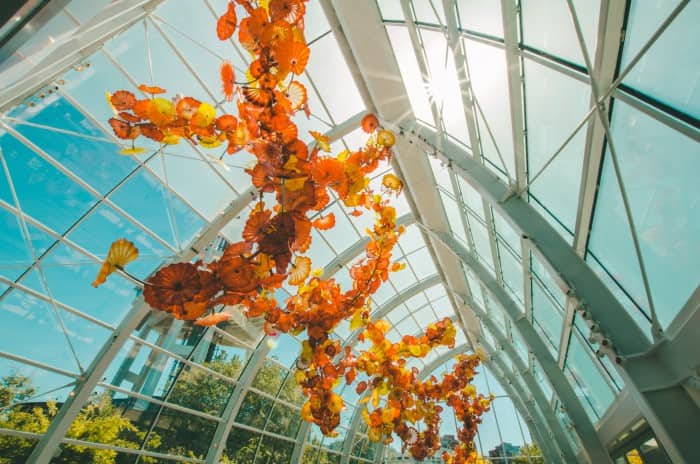 While a garden visit might not seem like the ideal rainy-day excursion, a trip to the Chihuly Garden and Glass proves quite unlike anything you've ever experienced. Not far from the Space Needle, this artistic endeavor was created at the hands of glass artist Dale Chihuly as a creative take on the region's diverse and awe-inspiring landscape. While the garden itself features real floral displays, the majority of the exhibit is indoors and is comprised of massive works of glass art depicting natural scenes, flora and fauna. Glassworks are intricately woven into natural plants and stand alone as testaments to Chihuly's artistic vision. Wander through the glass- ceiling dome and prepare to be amazed by the sheer color, glow and reflection that await you. The Chihuly Gardens and Glass is made up of eight galleries as well as the glasshouse and garden.
Museum of Pop Culture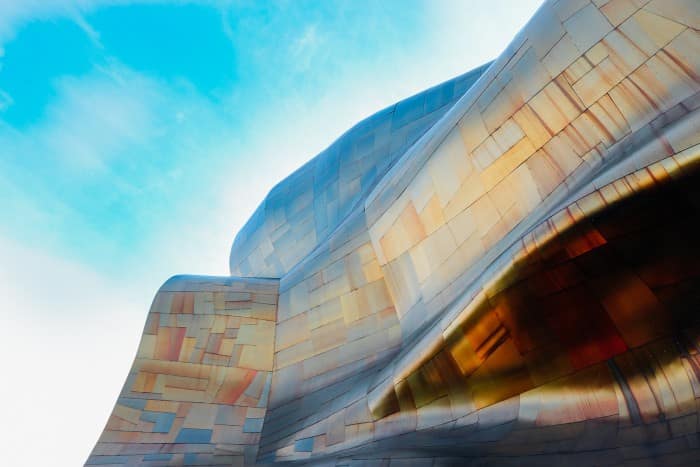 Get out of the rain and instead, connect, create and learn at the Museum of Pop Culture. This fun, funky and fantastic stop provides guests with a great way to see modern society, art and beyond through a lens of pop culture that keeps it forever interesting. Creative expression reigns supreme at this museum which highlights everything from the Marvel universe of superheroes to the musical success of Pearl Jam and Nirvana. Get an interactive look at what it takes to create the next big hit with a stop at the Sound Lab. Whether it's costume creation or Indie Game Revolution, the Museum of Pop Culture takes on all that is relevant, real and really cool in a unique way.
Seattle Space Needle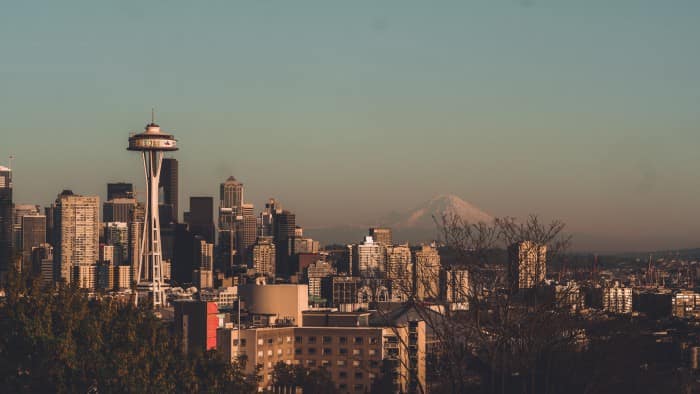 It may seem obvious, and perhaps it should be. The absolute best way to spend a rainy Seattle day is to make your way to the top of the Seattle Space Needle! There's no better time to get up close with the weather than with a trip to this panoramic destination that offers unsurpassed views of the Puget Sound and surrounding mountainous landscape. Two viewing levels mean you can take your time finding just the right angle on the world below. There's something stunning about Seattle in the rain, and the view from the top of the Space Needle shouldn't be missed…if only to say you have!
Woodland Park Zoo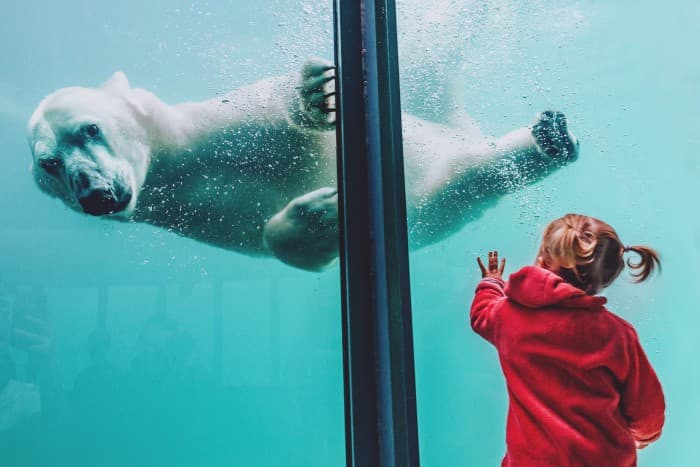 The Pacific Northwest is home to some incredible creatures and many of them are housed and protected at the Woodland Park Zoo in Seattle. While outdoor exhibits may not be ideal on a rainy day, this zoo is popular with visitors for its many indoor options and displays waiting to be explored. Woodland Park Zoo is home to more than 300 species of animals, making it an exciting and insightful visit when you're in the city. Lions, tigers, bears, rhinos and leopards are just the beginning of the adventure when you visit. Feel free to sign up for a guided tour or make your way through the exhibits while getting an insider's look at what it takes to protect some of the world's most endangered animals.
Seattle Rain or Shine
There's no reason to slow down when the rain comes down in Seattle. The city is home to over 650,000 residents who love their urban landscape rain or shine and invite visitors to do the same. Discovering Seattle, no matter the weather is a wonderful way to open your eyes to a unique city belonging to the Pacific Northwest that will beckon you back time and again for a different view. This all-weather city is worth the visit—just bring your raincoat and get exploring.
Author Bio
Caitlyn Knuth is a travel writer whose personal adventures have motivated her to write about everything from the most delicious cafés in Paris to the breathtaking salmon runs in Juneau, Alaska. Working alongside Seattle Oasis Vacation Rentals, she has fallen in love with writing about the inspiring destination of Seattle in hopes that others will head to the Pacific Northwest in the name of history, travel, and family-fun adventures of their very own.