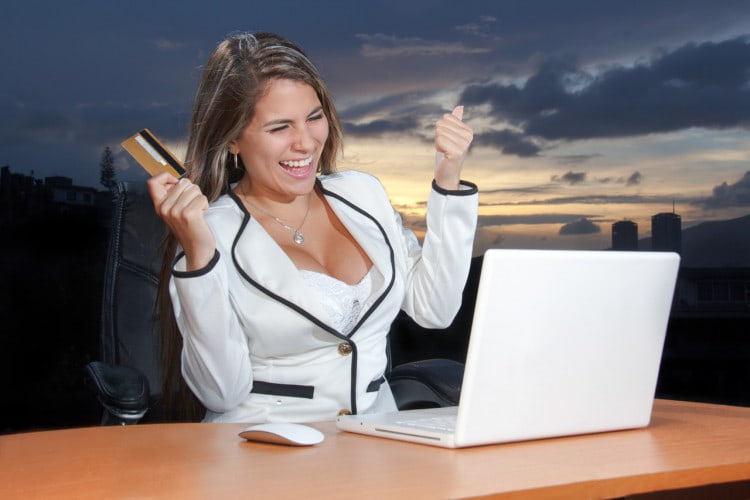 It feels as if the digital marketing world is always in flux. With frequent Google algorithmic updates, new social media platforms, and fancier ways of reaching your audience, one thing holds true in digital marketing: change is the only constant.
With that being said, marketers need to anticipate emergent trends before they become mainstream in order to retain a competitive edge. Hence let's take a closer look at the hottest trends engulfing the B2B space that marketers can take advantage of.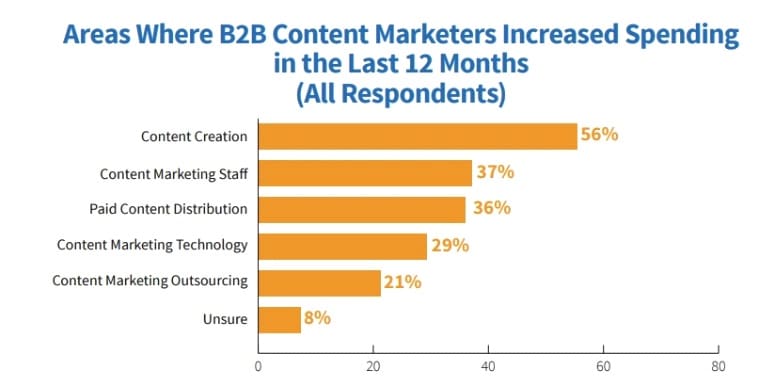 Video Marketing to Play a Key Role
Video has traditionally been the domain of B2C industries, but younger, millennial B2B decision makers are flipping the model.
According to Forbes, companies that use video as a key component of their marketing strategy saw a 41 percent increase in traffic just through search as compared to those who didn't use video at all. And a survey of marketing experts revealed that almost 52 percent of them thought video offered the best return on investment when compared to any other marketing tactic.
The sheer reach of video is staggering. Over half of all mobile web traffic is dedicated to video, and it's only projected to increase further in the next few years.
This means even if you don't have astronomical marketing budgets, you can still compete against the giants with witty storytelling and letting the internet do its thing.
Videos are also a key component in achieving differentiated marketing strategies — that's very useful in a B2B context where there are multiple decision makers and personas to target.
Some tools marketers can leverage to produce engaging videos are:
Animoto
Moovly
Rocketium
Wirecast
Mobile Should Be At The Heart of What You Do
In 2016, web traffic via mobile phones overtook laptops and desktops and the gap has continued to rise since.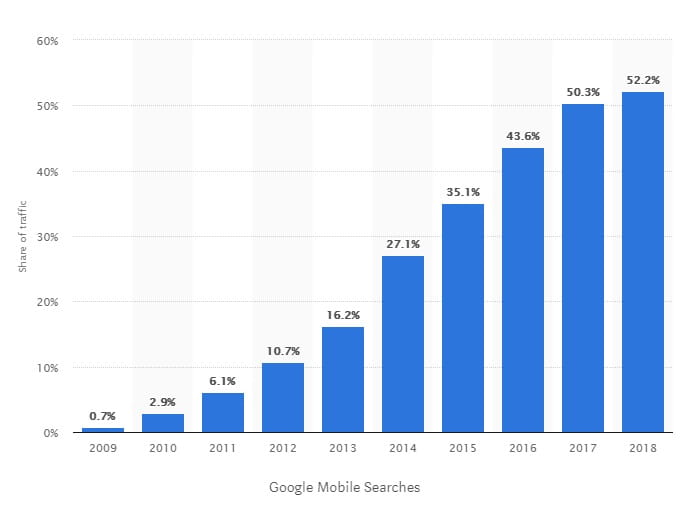 And if you didn't engineer your site to be responsive and mobile-friendly, you can bid your search rankings adieu. Google's algorithmic update a couple of years ago made it absolutely clear that developers must operate with a mobile-centric philosophy, otherwise, their sites will be pushed down in terms of rankings.
As marketers, you should take this very seriously. B2B SEO strategies are a key component of digital marketing campaigns — there's simply no point in experimenting and getting creative if you're not giving yourself the best possible chance of getting indexed by Google.
The days of assuming that your target B2B executive is poring over your site behind a desktop screen is a thing of the past.
Millennials are now the largest demographic group among B2B researchers. This means they demand top-tier digital experiences to develop a positive impression of your brand.
They're frequently using their phones as part of the research process, whether it's during the morning commute or when working remotely.
As a business owner, CEO, or marketer, you should make sure that your entire company is aligned on the pivot towards mobile.
Nano Influencers Could Hold the Key
The days of the mega influencer could slowly be coming to an end.
Some epic failures – the Fyre Festival being a case in point – means people don't trust mega-celebrities and key opinion leaders the way they used to. Plus, they cost an arm and a leg — are they really worth the hundreds of thousands of dollars it'll invariably take to get them on board?
An emergent B2B digital marketing trend is to use nano-influencers instead.
These are ordinary individuals trusted by a small niche of people because of their commitment to authenticity and uniqueness. They don't aspire to gain a million followers on social media and instead seek to promote real connections with their audience.
Lots of brands are flocking towards nano-influencers. They cost less and have much higher engagement rates with their followers as compared to traditional celebrities.
And with authenticity increasingly valued by millennial audiences, this trend could be an easy win for B2B marketers hoping to gain an edge on the competition.
Of course, there are a few caveats to this strategy.
Your B2B brand must be relevant enough for influencers to make an impact. If you're in the business of selling things like key card access systems or something even more niche like trench heaters, it probably doesn't make sense to use this approach.
This harkens back to the golden rule of marketing: know your customer and figure out the best way to sell to them.
LinkedIn Will be the Dominant Social Media Platform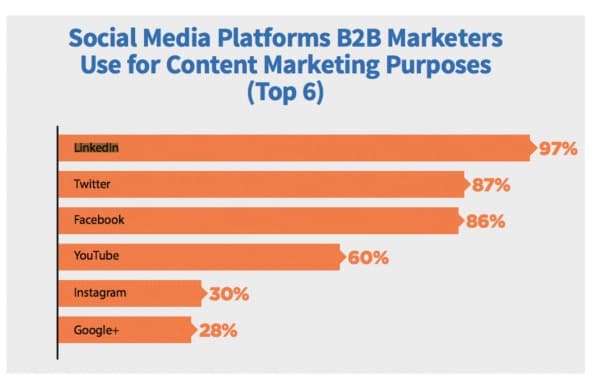 LinkedIn currently boasts 500 million members, 61 million of whom are senior-level influencers and decision makers. That's a critical mass of people that hold the authority to decide whether to purchase your product or not. And if they're all hanging out at the professional networking site, it makes sense to target them at their favorite watering hole.
Furthermore, according to research from the Pew Research Center, 49% of U.S. adults use LinkedIn and 45% of them earn more than $75,000/year. This further solidifies the view that LinkedIn has the potential to be a B2B marketer's dream.
Ever since its acquisition by Microsoft, LinkedIn has been on a warpath to position itself as the social media platform of choice for the professional community. Its organic engagement rates are way better than Facebook, for example. With a carefully orchestrated LinkedIn strategy, you could be well on your way to achieving a steady stream of leads.
Conclusion
B2B marketing isn't an exact science but it's important to keep strategizing and experimenting until you get it right. The trends we've outlined in this article will go a long way in ensuring your B2B marketing strategy is in good shape for the foreseeable future.