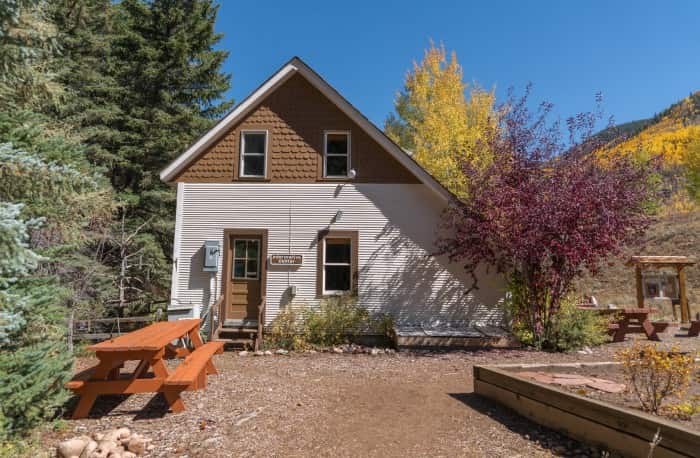 First seen in the US in the 1920s, rambler or ranch-style homes reached the height of popularity between the 1940s and 1970s. This architectural design is well-known for having large windows, a wide open yet asymmetrical layout, and a distinct, long profile that's close to the ground. In addition, rambler homes may also feature cathedral or vaulted ceilings, exposed beams, overhanging eaves, a low-pitched roof line, sunken living rooms, and an attached garage.
Ranch-style homes may have gone out of fashion in favor of more traditional and formal house styles in the last few decades, but they remain a good choice for first-time homeowners due to their simplicity and versatility. There is no shortage of older ranch-style homes in the market these days, but there are also home builders in Utah that specialize in constructing houses in this style. Some people prefer to build new rambler houses because these are equipped with all the conveniences of a modern home, unlike their earlier counterparts.
There are many reasons why rambler homes continue to be a popular option to this day. Among the benefits that owners of ranch-style houses get to enjoy are:
Lots of natural light. Big glass windows and doors are among the signature features of a rambler home, and these allow a lot of natural light into the structure. Their presence means that the owners won't need to turn on the lights as often as they would in other house designs, and they can view their lawn or garden anytime they want. While untreated glass windows can increase energy consumption in summer and winter, replacing these windows with treated glass can make the house more energy efficient.
Open floor plan. Ahouse with an open floor plan, which does away with partitions that create private spaces, presents a perfect venue for interacting with family members and friends. This also maximizes the use of natural light inside the home. And because you always have a great view of your indoor and outdoor spaces, you can easily supervise the younger and older members of your family without needing to follow them all the time.
Roomy interiors. The combination of big windows, an open floor plan, and details like vaulted ceilings make the interior of a rambler home appear to have much more space.
Easy to add on. It's pretty easy to add rooms to a rambler home. There's no need to accommodate staircases as most ranch-style houses only have 1 floor; you only need to expand the structure horizontally to get the extra space you need.
Smaller yard. For those who are not keen on maintaining a yard or garden, a ranch-style home is an ideal choice. Most of the lot will be occupied by the structure, leaving smaller outdoor spaces that won't take much effort to maintain.
Smooth indoor-outdoor transition. Many rambler homes have an L- or U-shaped structure, both of which are conducive to indoor-outdoor living. By adding sliding doors and retractable sliders to one such home, you can easily extend your living space to include your garden or yard.
Perfect for aging in place. The open, single-story design of a rambler home makes it more accessible to people of all ages and abilities. This house style doesn't have a lot of different levels and stairs, features that can serve as an impediment to people who have mobility or balance issues.
There are, of course, a few drawbacks that come with living in a ranch-style house. A home with wide glass windows and an open floor plan leaves less room for privacy, for one. However, a ranch-style home will fit right in with people who enjoy open spaces and love to interact with others and their environment. If a rambler home complements your personality, lifestyle, and future plans, then constructing or living in one will help you enjoy better views and create happy memories with your friends and loved ones.