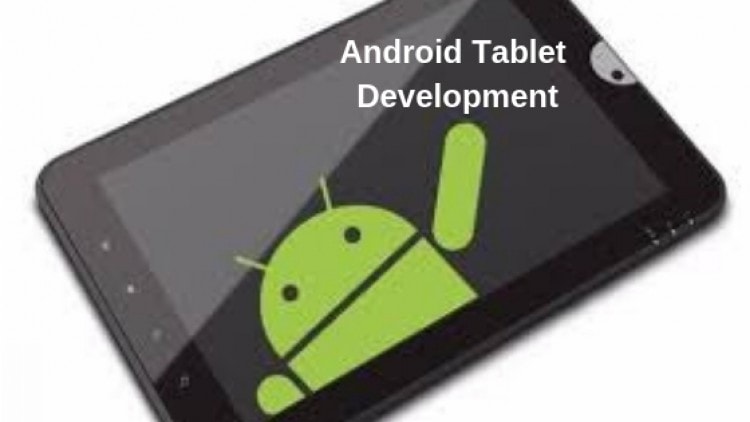 Tips to enhance the speed of Android App Development-
Talking about the market full of stiff competition, a quick-time-to market app will prove itself as a boon. An app that takes too long to develop has more chances to crash before it even starts working.
Android app development is quite renowned for working a little slow. CEOs of businesses have a lot of pressure to meet deadlines and present their idea before the competitors. In this rift between the speed and quality, often business owners choose over the speed forgetting the quality. However, they should know that the significant audience will prioritize the quality.
Since android tablet development's speed is becoming such a prevalent issue, here are some tips to speed up Android app development without compromising the quality-
Go for the latest tools
One common dilemma faced by all the Android developers is- less time and a lot to do. Different tasks like Designing, coding, testing, prototyping are performed. There are many latest tools which can help you out with your project.
Some latest tools are mentioned below-
Genymotion
Hierarchy Viewer
LeakCanary
Visor
Butterknife
Low-fidelity wireframes enhance speed
Wireframing is a fundamental step in the process of app development. Low-fidelity wireframes should always be chosen over high-fidelity ones. The most important thing is that such high-fidelity wireframes do not take a huge time which is a plus point for the app developers
Getting directly into coding is not preferable and most experienced Android app developers are aware of this. The first step is to get designers, developers, coders and project managers and others on the same page. Low-fidelity wireframes will do that. They are fast to develop and a blueprint for the whole project team.
Go Lean
One of the most renowned practices in Android app or tablet development is the launching MVP- Minimum Viable Product which has basic features and no flaws involved, instead of wasting time to develop and launch an efficient app. The MVP will help you in collecting user information about how the app is working and what are the drawbacks? This approach decreases the risk involved in your app and develops an app which is fully-fledged and highly efficient.
Delegate off-core activities
It is always preferable to go for additional activities like increasing the engagement of app, measuring app analytics and giving premium membership to frequent users. These activities involve a lot of time.  The applets can easily be incorporated in your all-new app with just a mere coding. Applets help in developing activities like sharing tools, notification for new offers, new features tools, and tools involving feedback.
Don't forget the hybrid app development
Cross-platform apps help you in coding for a single app and get various apps that can work on required platforms easily. Hybrid app development is of a higher speed than the native app development. However, it also involves certain disadvantages. For quick market penetration, cross-platform should always be chosen. After that, if one wants he/she can go for native app development.
             6. Automated Testing-
Automated testing helps you to get secure. It gives you fully-tested apps in no time which is better than apps that go for manual testing mobile apps help businesses in smooth working and also helps in building a good relationship between customers and businesses. But the role of quality assurance cannot be neglected. But testing the app for any faults or bugs, and ensuring its speed can cause the delay of app's entry in the market.
Outsource specialized development steps
Everyone can not do In-house app development. The market of the app is evolving at a high rate and competition is increasing tremendously. And to face competition, one can outsource app development to efficient, skilled and specialized Android app development companies. In case you have the capabilities to code and design an app, choose renowned domain experts for putting together the whole product and also maintaining it.
Develop build variants-
Putting up configurations which are not required can slow down the functioning of your app. Put only those configurations in your app which helps in its development. Also, do not waste time, money and effort in putting up additional resources that are of no value.  Such resources involve screen density and different languages for different users.
At last, it is pretty clear that Android app development is not everyone's cup of tea as it seems to be. However, there are a plethora of tools available and also new high technologies and frameworks. There is not just one way which can help you in developing the app, but numerous are there. However, not all the ways can ensure you the effective quality which is everyone's priority.. One should know how to manage the app effectively. Time should be appropriately utilized while the development of the app otherwise any kind of neglection can get the businesses into great monetary losses
About The Author
Code Wilson is a Marketing Manager at AIS Technolabs which is Web design and Development Company, helping global businesses to grow by Android Tablet Development Services. I would love to share thoughts on Social Media Marketing Services and Game Design Development etc.