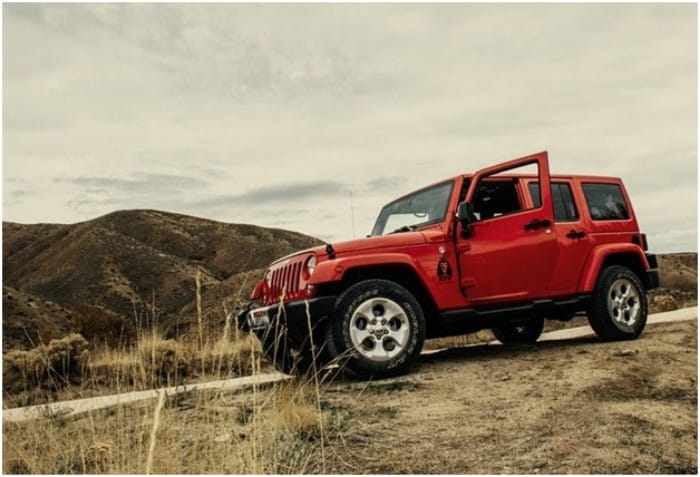 A cross-country trip is fun, adventurous and inspiring. Allow me to quote what Chief Seattle once said, "Take only memories, leave only footprints".
Along with some munchies, a high-quality camera, a good playlist and an enthusiastic mood you also need a good car that can perform smoothly on and off roads. After all, it's not the destination but the journey that matters.
Sure, you can embark on a journey with a bike which is much more exciting if you're traveling alone. However, for family trips having a car with higher efficiency is a must. That's the reason I have come up with the best cars for cross country trips that would make your journey more colorful and worth enjoying. Most of the cars mentioned are amongst the popular car makes list as well. Let's rock n' roll!
1. Subaru Impreza 2.0i Limited 5-Door
Milage is one of the most beneficial aspects to look for when you're making a journey especially when you're considering a trip. And Subaru Impreza is your best deal in this area. The average mileage is around 3,118 MPG. With a decent MPG CITY / HWY of 28/36, you certainly can't go wrong with the choice. This budget-friendly wagon comes with 4-wheel-drive and has a roof rack for hauling extra cargo. Impreza beats Honda, Mazda, and Toyota on wheel drive and provides a better passenger room which is praise-worthy. The capability, comfort and included options in this 5 doored hatchback make it a good choice for any trip or occasion.
2. Toyota Rav4 Hybrid
This one is an SUV and when we think about SUVs the first thing that comes to mind is comfort. Wouldn't you agree? I agree that comfort is a vital requirement but what makes this SUV special is that it's got a big enough room to fit a lot of cargo or passengers. Rav4 is designed to be able to go off-road without making any kind of trouble for you. The SofTex trimmed TRD off-road interior at the front seats gives you sturdy support when you're driving off-road. The SUV has a horsepower of 115 and can produce 149 lb-ft of torque.
3. Ford Mustang EcoBoost Premium Fastback
The Mustang has a horsepower of 310 HP with a torque of 350 lb-ft. It doesn't give you much hauling option so if you're looking for hauling cargo, this would disappoint you. However, what it can offer is the mileage of 31 miles per gallon with a better fuel economy. EcoBoost is a good option if you prefer short trips.
4. Jaguar F-Pace
This one is just like the Mustang with a massive cargo space! The V6 engine with a capability of 380 horsepower and a fuel economy rating of up to 33 miles per gallon makes the F-Pace a wonder car! What you seek is there in this single SUV. Cargo and passenger space? Check! Cabin options? Check! In short, it's one of the best in regards to driving cost and performance.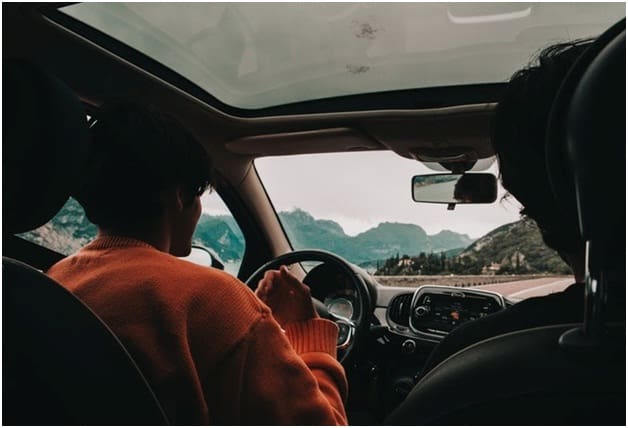 5. Chrysler Pacifica Hybrid Limited
When it comes to cargo space, you can't really omit minivans. Minivans may not be the best looking vehicles but they have a lot to offer in terms of capacity and space including-headroom, legroom, and an enormous amount of room for the gear. Whether you're using gas or electricity, you are presented with 84 miles per gallon as mileage. You might be wondering if Chrysler Pacifica comes with such good features then what are its downsides?
The downside is the battery if you're using it for a great MPG figure. It consumes electricity so make sure you have access to wall outlet with 120V or a level 2 charger. The electric battery might take 2 hours to charge when you use a Level 2 charger. Using a wall outlet as a charging device can take a much longer time.
6. Porsche Panamera Turbo S E-Hybrid
Let me start by stating the fact that the Panamera Turbo is expensive (it's Porshe after all!). It has a whopping 680 horsepower. The mileage is another plus point- 94.2 MPG. Does it offer a bigger cargo space? No, but decent, at least you can carry some luggage. This sport car is the most stylish looking amongst the others in the collection so if you are proud of looks, you can check it out.
7. Chevrolet Suburban
This is a monster of an SUV! The roomy interior allows you to roam around with 9 adult people, now imagine that! It's ideal for family outings or if you are planning to buy an entire mall (not saying you can't). The best part? This monster can tow up to 6,300 pounds. The mileage is nearby 16-23 MPG, go figure! And guess what? The horsepower is 355 with a torque of 383 lb-ft. Now that's Chevy for you ladies and gentlemen!
8. BMW 330e iPerformance
If you are planning to take a trip with your family or friends, you can opt for BMW's 330e iPerformance sedan. It hails from the legendary Series 3 family. Interestingly, it has a horsepower of 248 HP and runs 71 miles per gallon. The affordability is a bonus. In total, you are getting a moderately priced car packed with efficiency and style.
Final Word:
Journeying through all sorts of terrains can leave your car exhausted so don't forget to take care of your car auto parts after you return from the trip. You'd want to make room for more thrilling memories with your beloved car, and taking good care of your vehicle will help you immensely. Plus, your car will thank you for being an excellent owner.  I wish you good luck with your adventure. Have a safe trip!