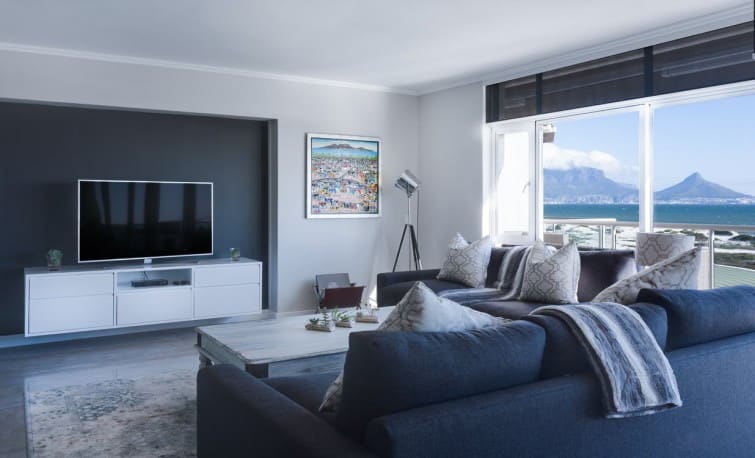 Your living room is undoubtedly the heart of your home, a place where you can spend cozy evenings with your family and host parties for your friends. So it definitely deserves a good deal of attention. Once you are sorted out with the flooring, walls, lighting and curtains, the next most important part of the living room aesthetics are furniture pieces. You need to choose every single piece with care because it is going to be a reflection of your personal taste and will be with you for years to come. Here are a few tips that you can follow to pick the best pieces for your living room.
Go by measurements
If you are starting with the décor from the start, measurement is probably the first thing that you need to do. Get a measuring tape and gauge the dimensions of the room. Think of a floor plan to understand the number and kind of pieces that you would want and their placement in the room. Proper measurements will make it easier to buy furniture as you will know the best fits and not pick ones that will cramp the space. Conversely, you will be pretty sure about the measurements if you are looking for a revamp.
Match furniture with décor
Decorating any part of your home is like putting up an ensemble and the same goes for your living room as well. When you explore furniture for this space, bear the entire decor in your mind and make sure that you pick only the pieces that complement it perfectly. If the décor is theme-based like contemporary or vintage, the furniture should match the theme so that it blends completely with the look.
Pay attention to comfort
Since you will spend a fair share of your day in this area and attend your guests here, the furniture pieces should offer sheer comfort. Of course, this does not mean that you should invest in bulky and overstuffed pieces because these will be hard to move and clean. Rather, look for sleek ones that are the right combination of style and comfort. When you go furniture shopping, check if the sofa and couches gives a comfortable feel and the center table has rounded edges.
Prioritize durability as well
Another factor that you cannot overlook is the durability of your furniture. Certain makes and styles are sturdier as compared to others and make a better pick for smart homeowners. Fred Thompson from S.W. James (https://www.swjames.com) says that a quality Chesterfield sofa will last longer than a lifetime, compared to the eight years that an average sofa lasts. Always invest in a good brand that sells quality products because they deliver value for money.
Consider your lifestyle
While your personal style should reflect in every piece of furniture that you buy for your living room, consider your lifestyle too. For instance, trendy styles make a good choice for young couples who entertain guests regularly. Family with children, on the other hand, should look for furniture that is functional, safe, comfortable, and easy to maintain. Avoid sharp edges and look for materials that are easy to clean because you can expect falls and spills with children around.
Invest for the future
Since living room décor is a costly project, you would not expect to redecorate for at least a few years ahead. So you should think long-term when you buy furniture for this part of your living room. Invest in timeless style and high quality that will last for years and keep looking like new. Simple styles and natural colors are the evergreen favorites because they look pleasing to the eye even if they have been there for quite some time.
Balance budget with quality
Of course, you cannot overlook quality and durability while buying living room furniture but defining a budget is essential. Whether you are designing the space from the scratch or redecorating, come up with the budget that you have in mind for the project. Look online and hunt in-stores to find good deals on quality products to economize your purchase. Always make sure that the place you shop from has a feasible exchange and return policy in case the furniture does not meet your expectations.
Following these simple tips and guidelines can assist you in putting your money in the best use. After all, you would want pieces that enhance your place's décor and lasts for years. At the same time, you would not want to spend a fortune but still get furniture that you love.