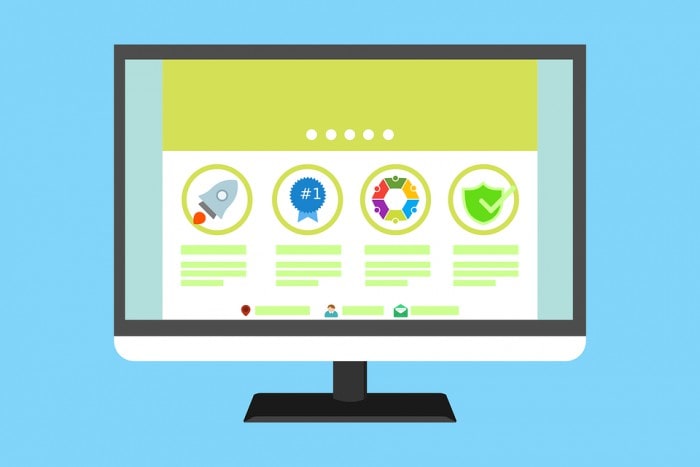 It's 2022 – a time in history when we are talking about 5G, big data, artificial intelligence and what not! This advancement in technology spread over from the mobile apps and software. Undeniably, mobile apps and software have become a crucial part of our everyday lives. We cannot imagine going out or spending the day without these powerful apps.
From online booking of a ticket to connecting your friends and acquaintances just while sitting on your coach, from shopping to getting your groceries delivered at your doorstep – everything is hunky-dory with these mobile apps.
According to a report by App Annie: "There are 194 billion apps downloads in 2018 worldwide" (Source: App Annie).
This figure is expected to be increased in 2022.
If you have landed on this article, chances are that you are a mobile app / software developer and you want to create versatile applications professionally. You probably need to make your application a triumph.
Don't worry, we have rounded up some absolute 5 best WordPress themes for mobile apps and software. But, before we take a rundown on each theme – let us go on about the factors to consider while choosing a WordPress theme!
Must-Have Features to Look Out for in a WordPress Theme
To exhibit all the nifty features of your app and make it stand-out among the fierce competition, following are a couple of factors you need to consider while choosing a WordPress theme:
Custom Home Page: A landing page that contains layouts or designs to match your needs is mandatory. This page allows users to easily navigate through the app, get cracking about your product and encourage downloads.
Pricing Page: A pricing table that can be customized as per your requirements to enlist prices of various app licenses in your pricing page.
Mobile-Friendly & Responsive: We cannot emphasize more on how important it is for your website to be compatible on all mobile devices. A mobile-responsive WordPress is necessary to rank your website high on search engines.
Call-To-Action: A good WordPress theme should have a call-to-action button with customizable options; either on the homepage, header, or footer etc.
● Divi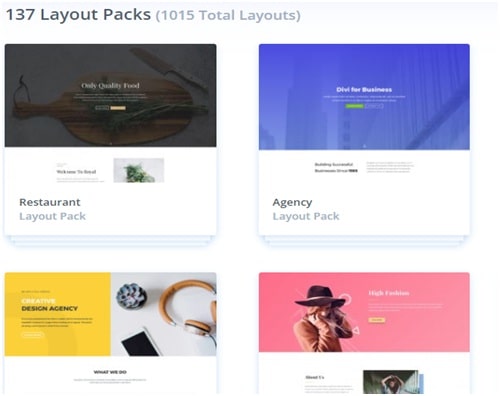 Divi is one of the most popular WordPress theme with dozens of pre-made layouts and designs for its users. It has 137 layout packs and 40+ elements for almost every niche and business. It has intuitive designs with drag and drop website builder features. Divi is absolutely adaptable and customizable and offers you to pick your very own designs and customize them as per your visual imagination.
What makes Divi a great choice is its top-notch features. It incorporates custom modules, responsive UI, pre-manufactured components, and ground-breaking designs.
The chief element of Divi is its simplified page developer. It is quick and simple; creating layouts, making flawless wireframes and mockups, prototyping a design and voila – here is you site. Through the expansive scope of customization, Divi can build any sort of site.
● Metro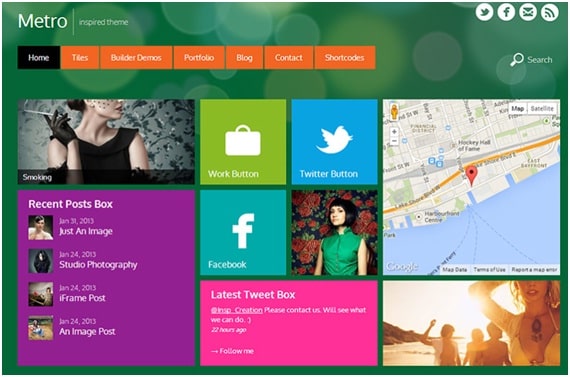 If you are looking for a highly responsive WordPress theme for your portfolio or blog websites, Metro is your go-to theme. It is a lovely, minimal, and profound theme. It has a great feature of the Tile Custom post type, with which you can mimic the Metro themes by displaying various tiles: images sliders, maps, text, pictures and buttons.
It allows you to maximize your site speed with scroll down feature. You can make your blog interesting by posting and distributing differed post formats; like videos, pictures, links, quotes, Twitter feeds and substantially more.
Additionally, this WordPress theme underpins plugins with short codes that will assist you with adding content on any site page.
● Stack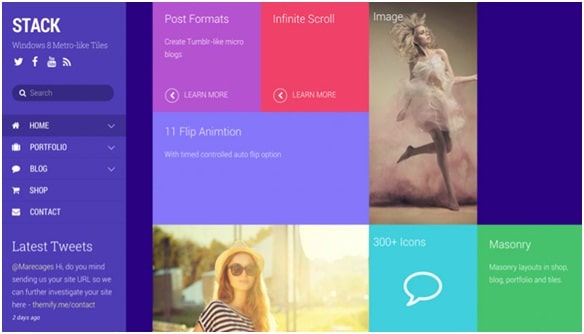 Stack is an omni and modern WordPress theme for mobile apps and software. It is built with an inspiration of Windows 8 Metro design. Therefore, it allows you to create layouts similar to windows 8 desktop design with Tile-Addon modules (containing 25+ addons).
Stack is easy-to-use and perfectly compatible with all mobile devices such as desktop, smartphone and tablet. Furthermore, it also work incredible with all resolutions.
Whether you wish to make a corporate site, an E-commerce shopping application or a portfolio for your project – Stack is right there for you. You can also customize the colors for every post format, text styles, as well as the background of your posts in a jiffy.
●  iTheme2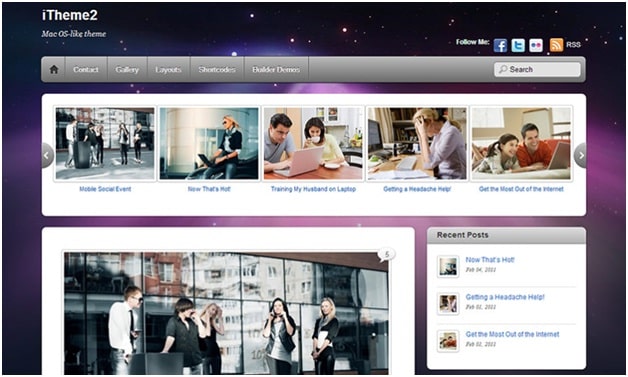 iTheme2 is an upgrade to the iTheme, previously designed by Nick La. Now with Themify framework, it works even great with tons of additional features. This is specifically designed for mobile apps, desktop apps and apps-based websites.
iTheme2 theme, as its name implies, is a perfect theme for Mac, iPhone blogs and tech-related blog sites. It is a crafty theme that utilizes media queries to target and automatically adjust according to various displays, for example, iPhone, notebook, iPad, and other mobile devices. Also, it offers a responsive library of layouts for desktop, Android, Blackberry, iPhone, iPad etc.
Last but not the least, it includes 2-themed skins, numerous dropdown menus, social-media widgets, custom feature slider and customizable footer text, and 4 footer widget options. Isn't it ah-mazing?
● Simple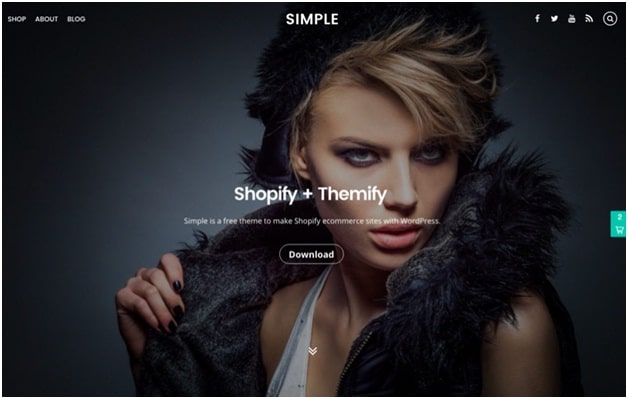 Just like its moniker "Simple", it is a simple and a free WordPress theme for your mobile apps. It is a straightforward way to upgrade your website. What makes Simple different from others in our list? Well, it is unique as it allows you to design and develop your website with a Shopify Buy Button plugin. In this way, you can conveniently redirect your customers to Shopify and make your website as a storefront.
With transparent navigation menus, your audience can easily navigate through your site.
Simple WordPress theme also gives a unique feel to each page title with beautiful background images and designs. Customization is a piece of cake with the WordPress live customizer in Simple theme.
Wrapping Things Up
Phew! On top, we have briefly covered important factors that you must keep an eye on while choosing a WordPress theme. And down the road, I have tried to enlist best and free WordPress themes for apps and software. Hope after reading the article, you'll be better equipped with the gist of it. The rest of the research is up-to you – as I am not into your business 🙂