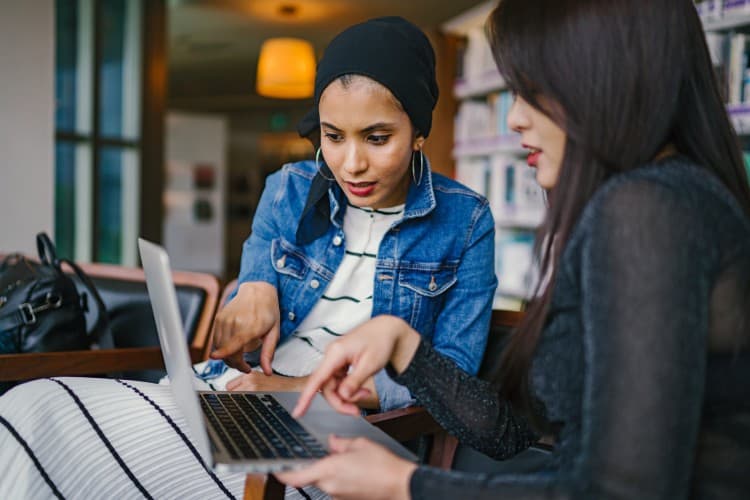 By using collaboration tools you can work together with your team virtually and in real – time from anywhere. Based on the nature of the requirement, collaboration tools might be packaged software or web-based tools. It can be embedded into a desktop app, installed within a local network or can also be accessed and used via the internet. Online collaboration tools usually run on the provider's secure network, which you can access by just logging into the app.
Here we have made a list of best online collaboration tools to allow teams to collaborate together in real time.
QuickScrum
Want to enhance your communication channel with your team? Or work remotely but still want to be in touch? QuickScrum is the best team management software available in the market right now. This excellent collaboration tool enables clear, real-time communication that can help your team to be in the loop.
Perfect for anyone who wants to manage a team of remote employees, Quicksrum enables Project development to move forward seamlessly. Quickscrum also helps you grow your design business by lessening email and meeting time, keeping all team communication under one roof, so no one gets left out.
Trello
A PM tool is like a magical customizable to-do list on a solo interface, which allows you to share with others in real time. Based on the 'cards' system (usually, post-it notes), you can classify and order text, images, and drawings whichever way you need. There is also an excellent progress gauge, to track all your projects in the pipeline as well as an option to set appointment reminders. And all of these are brilliantly free.
Slack
A great collaboration tool, with innumerable users around the globe. It is a great and smart platform, which offers both web as well as a mobile-based app. It allows you to send direct messages and files to a specific employee or a group of workers and there's the chance to plan interactions into various channels.  An excellent interface, impressive free version, and in-depth security are some of the major benefits of Slack.
Flock
Flock is an easy and seamless way of collaboration tool with teams that increase productivity by reducing emails. You don't have to invest time on meetings as you Flock offers your chat feature where you can discuss ideas. Being one of the best collaboration tools for project managers as well as business, you can connect with your team on video calls, voice chats, group discussions, reminders, and polls and make use of your favorite applications.
Podio
A flexible and an easy – to – customize the online platform for collaboration among teams. In simple terms, it offers you a great way to plan a large pile of works and to allocate tasks between employees.
Just like other collaboration tools mentioned here, Podio offers you with the features to view ongoing project, share document and share feedback for the existing projects. These features are combined in a user – friendly interface.  Why users never give up the tool is its quality mobile app, wide option for integrations and offers various subscription plans.
Ryver
This tool offers features just like the Slack, aiming to offer your business a highly effective means of communication, and a quicker and feasible way to talk over projects, making sure that deadlines are met.
What makes this tool so much alluring is the fact that you are allowed to make as many teams as you want within the app, and also categorize them to work easily. As in the case with Slack, you make use of the platform to interact with groups and individuals.
You also get some fabulous filters with the tool, you can manage preferences like who can see what and post in the app, and also, join the teams that are relevant to you.
Confluence
A collaboration tool intended for document work – project plans, product requirements, project plans and more. The tools also include dynamic content, multimedia to make the project come to life. You are allowed to suggest feedback on the project itself with an inline page, and file commenting system.
Flow
Simple task management and project planning tool for teams. Organize, view and prioritize all of your team's projects. Control work using a calendar, visual cards, and task lists. Keep track of your to-do- list and be updated on your employee's workload.
Redboot
A simple and straightforward PM tool. It includes a quick viewing dashboard, visual project timelines, AI for forecasting assignees and task, connects, due dates and has built-in Project templates.
10.PivotalTracker
This tool guides your team track and develops projects from the beginning to the end. Use automatic planning to keep your team in a loop. You are allowed to calculate your employee's pace on the average number of story scores done in the recent course so that your work was done previously offers an honest view of your teams' upcoming.
BinFire
A PM app that helps teams track and plan projects and tasks. The feature includes a collection of tools, including an interface whiteboard, group chat, internet messaging, real-time notification and document collaboration. The app enables various management methods, including, hybrid, agile and waterfall.
So, choose the one that brings the best for your organization as well as your team. These tools are effectively making any kind of business to be successful.