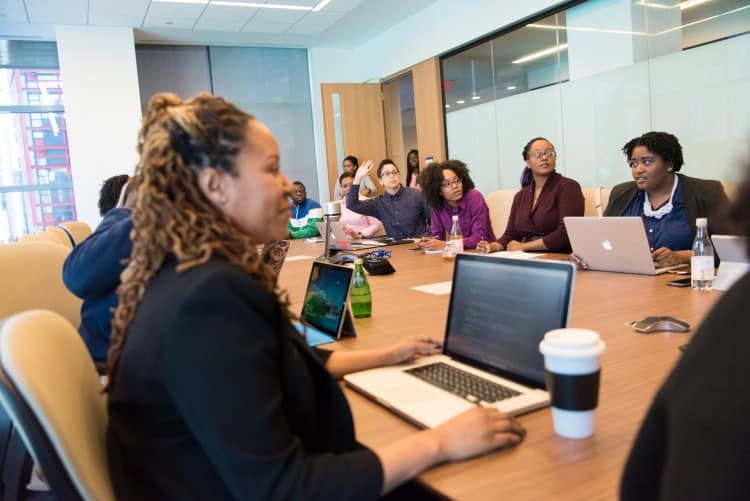 Imagine if you can combine travelling, visiting new and exotic locations, have new experiences, try out new foods, and make some money doing it? Then the SIT tourism package is the one for you. Tourism, hospitality, and travel are great choices for anybody looking to make some extra money, and to enjoy doing it. On the other hand, maybe you're into regular business services. In other words, anything from catering to coding to accounting, you are more interested in providing a service than in manufacturing goods. Well, no matter which choice you made, there is one constant you need to keep in mind. Namely, you should always work on your skills.
In this hyper competitive world, you need to continually work on your skills, your talents, your professional advantages, if you want to stay ahead. There is no rest, there is only going forward, or going backwards. For this reason, you should check out the main training resources Australia has to offer. Working on your skills regularly is key if you want to have a successful career.
What you learn from SIT
Sit training programme packages do focus on travel, tourism, and hospitality, but there is still a great deal of overlap to be had for other industries as well. Namely, you can expect to gain knowledge in the following areas.
Business and management principles – i.e., how to lead a company or how to manage a small business, what makes a business run, the common pitfalls associated with running any kind of management work… This one obviously has lots of overlap with other areas, not just hospitality and tourism. Another one that has good overlap is HR management and leadership. No matter if you're the actual owner of a business, or just a manager, leadership is an important facet of any workspace.
You will get opportunities to learn from industry experts, who will share their experiences and knowledge with you. And of course, there will be some concepts and skills that are tied directly to tourism, namely, data on Visitor Economy, some basic and advanced Tourism theories, the current state of tourism in Australia
Finding training programs
The best way to access these programs is to access the government website, dedicated to SIT training packages. Either get to your local employment office and speak with the people there, or see if they have any offers online. Asking your friends, neighbours, and relatives if they know of a good package is also a good idea.
The second best choice is going with professional companies or with registered training organizations. These are registered with the ASQA, or have other proper certification, that shows that they are a nationally recognized course. So, employing the services of a business like Precision Group can get you the proper resources and RTO materials you need. Essentially, contact companies that provide professional training or professional resources and materials to get you unambiguously on the right track.
Going online and searching for portals or websites is also an excellent choice that can give you the right training. Online portals can give you lots of information on exactly what kind of packages there are, how they are set up, and what to look for. You can also figure out what the qualifications you can get are, and how to get them.
How to improve
Now that you actually took on a course, you need to implement it, you need to actually improve. There are several things you need to take into account if you truly want to improve and get the most out of your SIT and Business Services training.
First of all, understand that you must first learn to crawl, before you can learn to walk. This is of course just a fancy way of saying that you need to start small and take baby steps. Ambition and the will to improve is wonderful, it's laudable, but it can get you into trouble. Namely, if you bite off more than you can chew, you won't be able actually learn anything, you won't be able to improve. You will burn out, you will lose motivation, or you will simply be overwhelmed.
You should also ask for feedback from your employers and associates. They may offer you some sage advice, and can give you an objective assessment of your abilities. Some good tips can really push you forward and help you break plateaus. Remember, you should always listen more than you talk. Be ready to listen to advice and to learn from others. If you want to improve, you need to keep an open mind. Then, remember to note down this feedback. If you write or create something once, you can use it multiple times. Whether its templates for certain invoices, schedule forms, or budget drafts, these can be used later, once you finished your training.
Learn to ask the right question. Think about the questions you ask, don't just speak empty words. It's a cliché to say now that asking questions is useful. It facilitates communication, it makes everything more open, and it allows you to actually learn. However, that doesn't mean you should ask things just to avoid an awkward silence. Opening communication with your trainers and superiors can help you bond with them, it can allow for the development of your mutual relationship.
All these training resources are great, but won't matter much if you don't know how to use them properly.
Conclusion
And there you have it folks, the best SIT and Business Service Training Resources in Australia, and how to make the most of them. It's important to always improve, to always focus on learning and on advancing your knowledge and your skills. IN order to do that, however, you need to know how to learn, you need to open enough to ask questions, to ask for feedback. And of course, the most important part is finding the right resources. Go online, ask around, contact your government, hire the services of a good company – all of these are a good pathway to developing yourself and to get proper training.