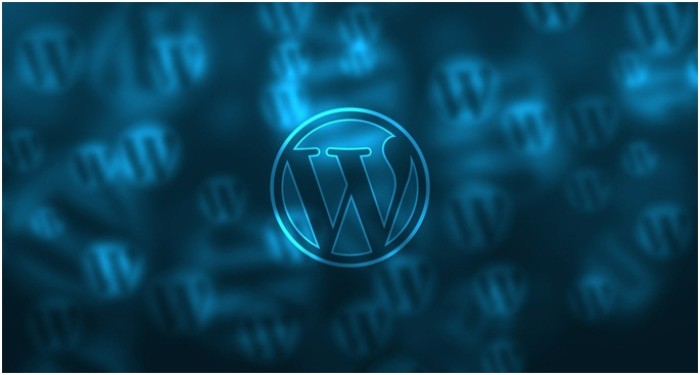 The best thing you can do for your website is to create regular WordPress backups. You cannot achieve this objective unless you use the best WordPress backup plugins. These solutions will give you the peace of mind that you deserve and save you from several catastrophic situations.
This article will compare the top 7 best WordPress backup plugins. If you own a website, you have a responsibility of keeping it updated at all the time. You can pick any of these tools depending on your unique needs and budget.
UpdraftPlus
UpdraftPlus has the highest level of popularity among the available free WordPress plugins. With this tool, you can create a complete backup for your WordPress website. You can either download the backup in your computer or store it in the clouds.
This backup supports both on-demand backups and schedules backups. You can also select the files that you wish to back up on UpdraftPlus.
This tool will upload your backups to your email, SFTP, FTP, Rackspace, Google Drive, and Dropbox among other cloud-based services. Apart from backing up every WordPress website, you can also restore your backups directly from the admin panel.
The premium version of Updraft has ad-ons for migrating or cloning websites. It also offers multi site support, database replace and search, among other key features. The premium version will also give you access to support.
VaultPress or Jetpack Backups
The VaultPress WordPress plugin offers automated real-time cloud-based solutions that start from $3.5 per month. Setting up VaultPress backups is easy and you can restore it from backups within no time. If you choose a higher plan, you will get security plans and other powerful features.
The only challenge with VaultPress is that you pay for every site and hence this can add up the expenses. You should subscribe to Jetpack, receive a WordPress.com account, and then install the Jetpack plugin on your website.
Lower plans are not the best because they store the backups for only 30 days. However, you can get unlimited backup by paying $29 per month. The stellar reputation of Automatic will still motivate you to choose VaultPress even if the cost seems to be high.
BackupBuddy
We cannot leave out Best WordPress Backup Plugins on our list of the best WordPress backup plugins. You can use it to easily schedule daily, weekly, and even monthly backups.
It also stores your backups in various cloud storages such as Stash, Amazon S3, Dropbox, FTP, and Rackspace among others. The tool can also send the backups to your email. The beauty about using the Stash service is that it will give you the ability to carry out automatic backups.
Most people love BackupBuddy because the service is not subscription-based. It also does not have any monthly fee. The number of websites that you can use this plugin depends on your plan. BackupBuddy can help you to migrate, duplicate, and even restore your websites.
BoldGridBackUp
This backup solution was designed and developed by BoldGrid. It is an automated backup solution and website builder by WordPress.
You can create your website backups very easily using BoldGrid backup. The system can also restore your website after crashing. People also use it to move sites while switching hosts. You can either create your backups manually or setup automates ones.
It allows you to store a maximum of ten backup archives on your dashboard. If you want to save more, you can use the remote storage locations such as SFTP, FTP, and Amazon S3.
BlogVault
We cannot leave out BlogVault on our list of the best WordPress backup plugins. The beauty about this tool is that it creates backups independently on the servers of BlogVault. It means that there will be zero loading on your server hence making it a highly efficient solution.
The plugin creates daily automatic backups on your website. You can also create unlimited backups on-demand. It has incremental backups that only sync incremental changes for the least server loading. It makes sure that there is optimal performance on your website.
The backup can also help you to recover your website in a very easy way. It backup your website for 90 days and hence you can recover your website from any mishap.
The tool has an inbuilt staging feature to allow you test your site with a lot of ease. You can also use BlogVault to migrate your website to another host easily. Even if the pricing of this plugin seems to be expensive, the features are highly promising.
It also creates offsite backups for your website and hence does not load your website within the backups. Indeed, it is one of the best WordPress backup plugins for your website.
BackWPup
You can use BackWPup to create in creating complete WordPress backups at no cost. You can store your backups in various cloud-based services like Rackspace, Amazon S3, and Dropbox among others. You can also backup on your computer, email, or FTP.
Using this tool is extremely easy and you can even schedule automatic updates according to the update frequency of your website. It is very simple to restore a WordPress site from the backup.
If you use BackWPup pro, you will get access to priority support. It also gives you the ability of storing your backups on Google Drive among other amazing features. It is among the best WordPress Backup plugins that you site needs most.
Duplicator
Most people use Duplicator in migrating WordPress Websites. However, this tool also comes with cool backup features.
The only challenge with Duplicator is that it doesn't allow users to create scheduled backups. Therefore, it is not an ideal backup solution for sites that are regularly maintained. However, it forms a critical component in our list of the top WordPress plugins for 2020.
Conclusion
These are the best WordPress Backup plugins that you can use on your site in 2020. You can choose any of them depending on your need and budget. The most important thing is to get a solution that will met your needs with the desired level of precision.