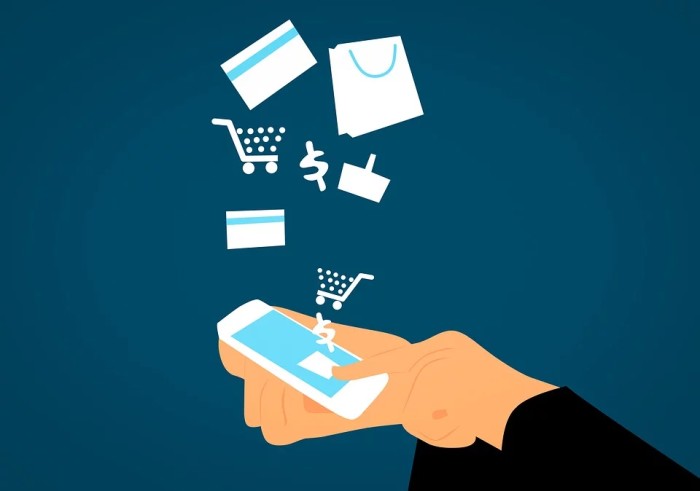 Brace yourself! The winter chill is back as the temperature is going to hit the hard rock. Even if the temperature is going down, does it hold the shoppers off the bay? With the festive season around the corner, shoppers are in a happy mood looking for trendy products to gift their loved ones. As the shopping spree is not going down, virtual store owners can capitalize on the opportunity to enhance their sales. But, how can you make sure consumers will buy from you and not your competitors? This is where the custom printed products come to the rescue of firms. Customized products add a personal touch to your offerings, giving a reason to customers to purchase from you.
What we can learn from last year is that holiday promotions can increase the e-commerce sales. But, if you think your competitors are not doing the same, you are in a for a rude shock. So, the question is what more you can do this festive season to shoot up your sales.  The good news is, with some tweaks and tricks, you can give a festive boost to your sales.
Master the art of upselling: One thing as customers we often hear is the famous slogan" Do you want to supersize your order"? Do you know what this famous slogan denotes and why sellers use it so often? It is an example of upselling, where sellers sell premium products to consumers. And, according to recent studies, e-commerce sellers can earn a fortune with upselling. When you give premium products to customers, which they were not expecting, what's the result? High customer satisfaction resulting in an increase in sales. But, if you are new to the world of upselling, you must learn how it works. For example, if one of your products is made of better leather? Or your product line consists of a custom made handbag with trendy design? Make sure to capitalize on the difference and ask customers for an upgrade at the right time. But when you are using an upselling strategy, take two things into account.
The upsells must be related to the original product.
Take the anticipated price range of customers into account.
Creating a sense of urgency can go long for your business: Do you know creating deadlines, gives that extra push for getting the work done on time? With so much going on at the end of the year, so many deals around, it's easy for customers to deviate. In such situations, don't make the mistake of launching a never-ending sale. Instead, help the last-minute shoppers by giving them clear deadlines.
Integrate with social media: Social media is the live-saver for the e-commerce owners. It gives you the one-stop platform to connect with your potential audience. As the festive season is around the corner, shoppers will be glued to the social sites looking for the best deals. To attract your target audience, create a compelling offer, and look for out of the box ideas. Create enthralling photos, use hashtags strategically, and post at the right time. The key to creating a presence on social media is the right engagement with your followers. Some of the creative ways of engaging with customers on social media include:
Run contests and offer Custom printed mens' clothes to the winners.
Give behind the scene information about the product development process.
Add products to your Instagram or Facebook timeline
Don't leave the cart abandoned: Do you know you are losing money every time customers leave the cart abandoned? It's quite common for shoppers to add products in their cart and leave the product at checkout. There can be several reasons responsible for abandoned carts, the primary one being the complex payment process. The service providers will fulfill your shipment needs while you can focus on creating original and unique product offerings. Another way to reduce the frequency of abandoned carts is by using an email recovery campaign. With the recovery campaign, you can convince your visitors to return and complete their purchase. 
Predict the future: We are not asking you to become a tarot card reader, but anticipating future sales is key to enhancing online sales. If you want to extend your product line, you must evaluate the market condition. How to conduct market research? Is this question going in your mind? Let us help you. Keyword research, geographic validation, social media trends are some of the ways of anticipating future sales. You can also pre-sell items to see how customers respond to your products.
Make it hassle-free for customers to get what you want: Do you know a poorly designed website leads to loss of potential customers? But how can you say a website is poorly designed? If your online store lacks a clear value proposition or has confusing navigation, you have a poorly designed website. Even if you get all the above things right, few design mistakes will cost you a fortune. To enhance the user experience, you must properly segment your products, making it easy for customers to select the one they need. Strike a balance between text and visuals. Create an engaging and welcoming theme for your website.
Author Bio:
David is a passionate blogger and has written numerous blogs in fashion and custom products etc. He has also worked at Print Genie, the one-stop print on demand service provider that you can count on for shipping customized printed products to customers under your brand name.