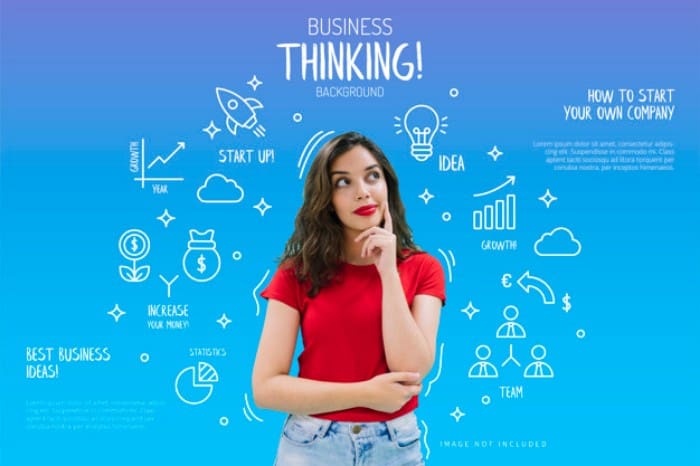 Most moms can attest to the fact that finding balance in their work and home life isn't easy. Your job pays the bills, keeps the lights on, and provides for your family, but holding down a full-time job can make it hard for you to be there for your children (and yourself) in other ways. Feeling as if you're being pulled in two different directions and forced to choose between success in your career and your family is no way to live.
Though there are feasible solutions for some women to balance their careers and home life, others "tough it out" for years feeling dissatisfied, stressed, and overwhelmed. If you believe you're in the latter group, perhaps you should consider making a career change and becoming your own boss.
Benefits of Starting Your Own Business
It may seem a bit scary to leave behind the stability of a job and embark on something for yourself, but becoming an entrepreneur could be exactly what you and your family needs. You can work in an industry you love or are skilled in, you determine your earnings potential, and you're home more often with your loved ones. Of course, as all businesses are different, it is recommended that you start a business that allows you the flexibility you need to rebalance your life. Below are a few examples:
Freelance Writer
Though everything has gone digital these days, content still rules the internet. Businesses of all sizes are constantly generating content to their target audiences. From website content and blog posts to product reviews and press releases, companies large and small rely on freelance writers to draft compelling pieces. If you have a knack for writing you could seemingly make a decent monthly income.
As a freelance writer, you have a lot of freedom and flexibility. Though your clients may have due dates and requirements, it often doesn't require you to work a set schedule each day. You can write when it's most convenient for you, choose your own topics, and get paid a considerable amount for each completed post. If you wanted to, you could even create your own blog and generate more income without having to work with clients.
Mobile Massage Therapist
Now here's a business idea for mom's who want flexibility – a mobile massage therapist. Though you'd need to go to school for training and certifications, once you've gotten over that hurdle, you can really branch out on your own. As a mobile massage therapist, you could provide spa services to clients nearby.
You don't need much to start this type of business. You can find a massage table online along with other basic supplies like oils and scents. Since you're not in a brick and mortar location, your clients aren't expecting you to be available during a set timeframe. Instead, they contact you to determine when is most convenient for you to meet them at their home or office for services. So, if you'd prefer to keep the day to yourself and work at night, have weekends and holidays off, or mix things up a bit, you have the freedom to do so.
Social Media Manager
Social media has become more than a commonplace for families and friends to share and socialize. It has essentially become one of the biggest marketing platforms for businesses large and small. Both large and small business owners are willing to pay individuals top dollar to create and manage their social media pages.
Though it may seem like this position would require you to be glued to your phone 24/7, there are essentially several tools you can use to make the process easier to manage in your own time. After setting up the page, you can utilize social media management tools to help you keep up with posting. These applications allow you to view all your managed accounts under one platform. You can create and schedule posts as well as respond to followers from one source.
No mother should have to choose between being there for her family and making a living. Yet, it's a reality that many women are faced with on a regular basis. If you're struggling to balance your home and work life, perhaps taking a leap of faith could help. Starting the right business gives you the freedom and flexibility you need to be there for your loved ones while still bringing home the bacon.