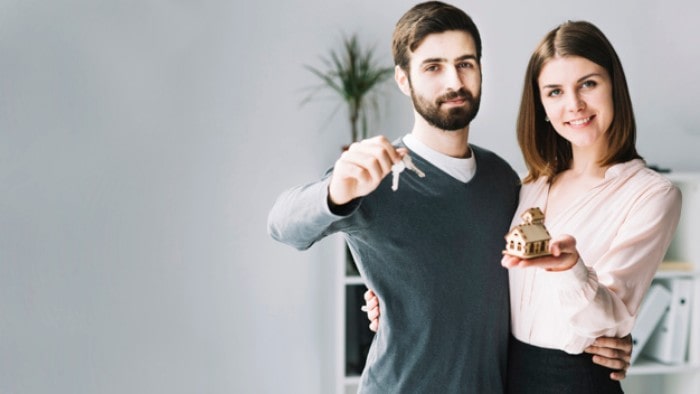 Introduction
You buy your dream house once in a lifetime. As we all are aware due to the increasing competition in the real estate industry, the prices are rising every day. At this point, the best option is to buy a home fast. Now, this idea might make you nervous as making a critical decision like that can take months or years if you are not sure. As soon as you enter the market, you will observe that the best homes are sold rapidly. You might have just seen a home and the next day it's purchased by someone else. The key to buying your home is finding a professional real estate agent who can connect you with perspective sellers even before their houses are up for sale in the market. Secondly, the neighborhood in which you are searching the home also has importance attached to it.
Importance of Buying Home Fast

Before we dive into giving you the tips and instructions for you to follow in buying your dream home, Let's look into the importance of buying a house fast:
Your own home will save you the cost of rent
The house you buy today will be much more in value and a great investment opportunity for the future
You can change and renovate anything you like without taking any permissions from your landlord
The mortgage payments are a fixed rate, which makes it a more optimal solution
Your home will carry the sentimental value and attachment. Your kids might grow in that place or you can throw memorable parties for special family members.
Here, we will walk you to some of the tips and trick which you can keep up your sleeve when preparing to buy a home in a shorter period of time:
Professional Real Estate Assistance
You might know the area in which you want to buy a home but you are not a professional real estate agent who has dynamic knowledge of the market. So, your first task should be to contact an expert team of real estate agents who can hold your hand through the process. A professional agent will be the one to bring diversified connections and internal sense of the market. They will know which house is selling even when it's not on the market. You will have to make your way up into creating a relationship with your agent on a daily basis. The stronger it is, it's more likely you will get the home of your dreams. Secondly, you have assembled a team of your mortgage agent, attorney, and real estate broker. It's better if they have worked together before. Consider yourself as head of the team and the others will be executives working for your interest.
House Hunting Break
If you want to buy a property on an immediate base, you should keep in mind that it will require you to be available at all times. For instance, if you have chosen a home and the agreement is under process, then it is pertinent to make sure that you and your team are available all times. There might be delays, if any queries on the phone or text are unanswered. Change your holiday plans to a later date. Always check the plans of your attorney as well, you might not like if the process is deferred due to your attorney being in Hawaii for vacation.
Decide on Financing
While you are searching for your home, check the options you have for financing. It might be your life long savings or the house you are living in. In that case, it will take time to liquidate that property as well. Try to sell your property first as it will give you an advantage of positive credit history and equity in the bank. Another option is to go for a bank loan. This might take some time as the mortgage is approved based on your credit history. Make sure you get your paperwork ready in this regard like gift letters, bank statements, debt information and references for your credibility. You also have to check for any long list of payable you have to make on your credit card. They might not give a satisfactory opinion to a case officer. So, the best way is to clear those payments first and then proceed further. You can also ask your mortgage banker for a pre-approved bank letter that will aid you in your open house activities. This will give confidence to the seller that you are a serious buyer and you mean business. 
Buying Preferences
It cannot be stressed more that you have to identify your preference before you start searching for a home. All the seller might not be able to meet your expectations. You have to distinguish between needs and wants. As we all are a fan of a property with exquisite interior, generous parking and ample storage space, but some properties might not have all of your desires. On the contrary, it is also important that you make sure what will make you love your home. Sometimes people just search around houses without a clue of what they exactly require. It is a waste of time to look through any properties which do not for your criteria. It's imperative that you inform your agent about the requirements as well, so he can point you in the right direction.
Search in Sleeper Markets
Everyone wants a home in the heart of the city with access to public transport and great schools. If you fall in the same category, then you will have to wait for some time as you are also bidding on the properties where your fellow home hunters are. Recent studies have shown that the houses are lower in inventory and sometimes unavailable in the areas of demand. On the other hand, you can search for areas with sleeper markets. People sometimes do not pay attention to those houses. You might be lucky to end up with your dream home at a reasonable price if you search those high inventory areas. 
Budgeting
While making a decision on buying a home in demand, there is a higher possibility that you will end up bidding for a price that exceeds your budget. This can become a disaster in no time as you will not have any money to do monthly expenses.Luxurious areas have more demand or but the houses which are out from the mainstream will be an optimal deals option for you. There is a much cheaper option for buying a house is to go for a low priced home and renovate it according to your desires like renovating your kitchen, changing the electrical wiring, installing new adaptors and painting the rooms with colors of your choice.  The house you buy might not be according to your taste so you will have to do some renovations or repairs, you will have no financial backing to do that. This is the reason you should stay in the budget. Try to buy the properties which are under  your budget or approved amount of the mortgage.