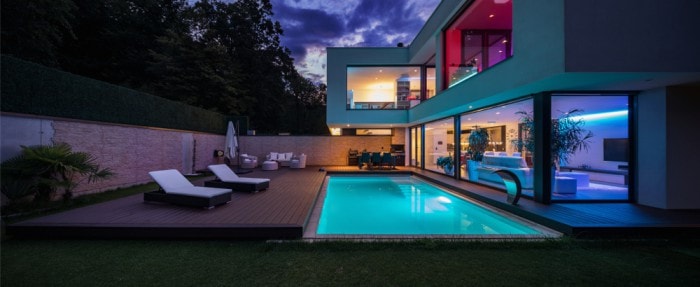 What is offshore? Offshore refers to the location beyond national boundaries either on land or in water. This term can be used to effectively describe with multinational companies, foreign banks examples in other countries.
These days, investing in Thailand's offshore property is in trend. Considering the high economic growth rate investors prefer to invest a high portion of their income in Thailand offshore properties. Therefore, investments in commercial and residential properties are on the peak from the past few years. If you too want to plan for buying property in Thailand, here we have 5 simple steps that will assist you.
Hire A Real Estate Agent
As you are looking for offshore real estate property in Thailand, the first thing is to hire a local real estate agent. This will help you in breaking communication barriers. Local agents have a great knowledge of nearby area property; therefore can help you to show various properties in the least time. Just you need to guide them for your planned budget; you will get a list of properties in your budget.
On the other side, if you are planning to buy property directly from the developer, to save money. Remember there can be high chances of being forged. As having least or no knowledge of the Thai language, you cannot convince them to go beyond fixed price. The best part of acquiring property from the agent is that they can easily predict the future price of the property. Hence, you get the best property deal at a fair price.
2. Know About Legal Rules
Keep in mind; you are going to spend your hard-earned. And, do not want to buy legal complication along with real-estate property purchasing. Therefore, to comply with legal complications it's good to hire a lawyer or solicitor. Discussion with a solicitor before buying will help you to stay away from upcoming legal complications.
3. Check Out Foreigner Property Buying Rules
In Thailand, foreigners are only eligible to acquire a condominium in his or her name. But if you plan to acquire a product on lease for constructing a house, remember the maximum period for lease last 30 years. The investor needs to apply to get a construction building permit from his name. It helps the foreigners to own the house with secured long term lease.
The lease is transferable. So, if you plan to sell your Thailand property. The lease will automatically shift to other buyers. Lease document is considered as a common and legal document to acquire property in Thailand.
4. Title Clarification 
The title has great significance for buying property in Thailand. While buying a property, check and make sure what the title is going to define. For this check out its legal meaning and authenticity, before entering into a contract. As there are high chances to be cheated on this portion. The title clearly defines the type of property such as mortgage or lien. It also helps in differentiating between residential or commercial land. Some of the commonly used titles are:
The "Nor Sor 3" title defines the proprietor to get the right for legal construction on the land. There is no information on possession involved in this title.
"Nor Sor 3 Gor" defines the measured land portions in small parts but within the boundary area.
"Nor Sor Gor 4 Jor" or "Chanote land title" is a legal certificate for legal land leasing. This document confirms the legal right of the property holder. This deed is one of the most secure of all others.
5. Mortgage
If you have a Thai spouse then mortgage for Thailand property will be easy. You do not need to meet certain restrictions like income proof from Thailand company job or work permit. However, before 2013 it was convenient for the single purchase to acquire a condo in Thailand. There were not many legal formalities. In addition, it was easy for a loan seeker to finance their property. But, now complications get little enhanced. Therefore, there is a high need to pay attention to the above four steps.