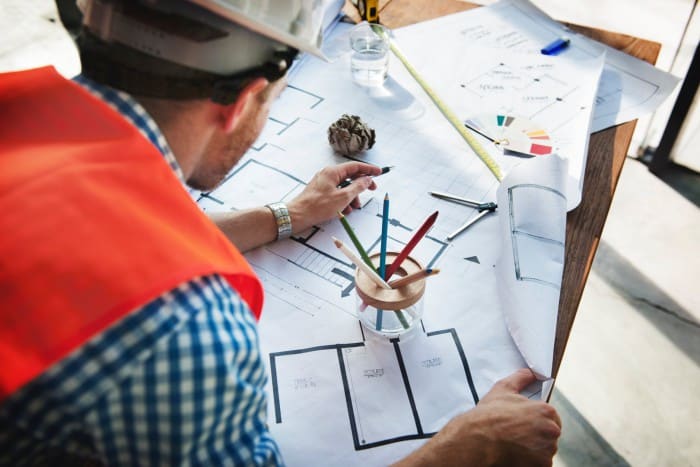 If you're building a home or maybe doing some major renovations to the layout of your house, you've probably worried over the exact layout that you choose. You have to think about your lifestyle, which will lead you to all sorts of questions that you might not have previously considered. There are, however, some great ways to learn more about planning the layout of your house so that you're happy with the outcome for years to come.
Identify Your Entertaining Habits
Some people love to entertain, and if you're one of them, then your home's layout should reflect that. Having an open layout for the living areas is a trend of the last couple of decades because this type of layout makes entertaining easier and more enjoyable for everyone. The cook can interact with the guests easily, and guests have more open space to wander through freely without wondering if their presence isn't appreciated.
On the other hand, some houses, especially older ones, would lose their character if they were modified to have open concepts. Also, some people simply prefer to be able to close off a messy kitchen until the guests leave.
Think About the Pros and Cons of the Number of Levels
One of the biggest benefits of having a one-story home is that accessibility to all parts of the home is simple. One-story homes are great for older people who are concerned about walking up and down flights of stairs, but having a one-story home is also great for people who have small children because they don't need to worry about their toddlers falling down the stairs.
Two-story homes usually create more space between different zones of the house, and they're great if you live in a city in which space is limited. Three-story townhomes are often an option in crowded cities for this reason. In multi-story homes, you might also be able to get some great views of the city or the countryside.
Consider Outdoor Living Space
Especially if you live in an area of the country that has temperate weather all year long, your outdoor living space is like part of your floorplan. While you can lay pavers and create an outdoor kitchen if it's not already there, adding onto the acreage of your lot can be difficult, especially if you're in an established neighborhood.
Think about if you have the option of building a deck if you want some extra privacy. And if you live in a crowded city, see if you can make the roof into your outdoor space. There are many beautiful things that you can add to a rooftop living space, such as
Your options don't stop there as many outdoor living spaces have fire pits that are works of art, and sometimes even full fireplaces. Which adds to the ambiance of your space, don't take for granted your ability to make your outdoor living space really unique and customizable to fit your daily life style or entertainment needs. Another big trend that could help you with finalizing your outdoor layout is your entrainment center. Many people have been bringing their entertainment fantasy into the layout of their outdoor living space. For example, setting up Tv Monitors, surround sound and even gaming devices for the kids are all part of this growing trend of fusing modern technology with the greater outdoors.
There are also plenty of ideas for urban gardens that other people have come up with that will work in many types of spaces. Remember your outdoor living space should embody who you are and your interest. So, if having a garden is something that you want, take the time to gather what you need. The Beauty of creating a garden is its ability to be flexible, they can be built in any shape or size along your outdoor living space. Take your time and think about the things you would like to grow and begin your garden journey. The beauty of creating and planning your outdoor living space is the flexibility. Limited space or an abundant of space to work with doesn't matter in anyway shape or form. You can turn your outdoor living space into something amazing.
Most people stay in a home for several years, so it's well worth it to think about what will make you and your family the happiest for a long time. As well as guest, if being around friends and family is important to you then investing into the layout of your home is very key. If you want to learn more about your options, you can talk to your builder or real estate agent. But you should also trust your intuition when making decisions so that you find a home that truly suits the way that you live.