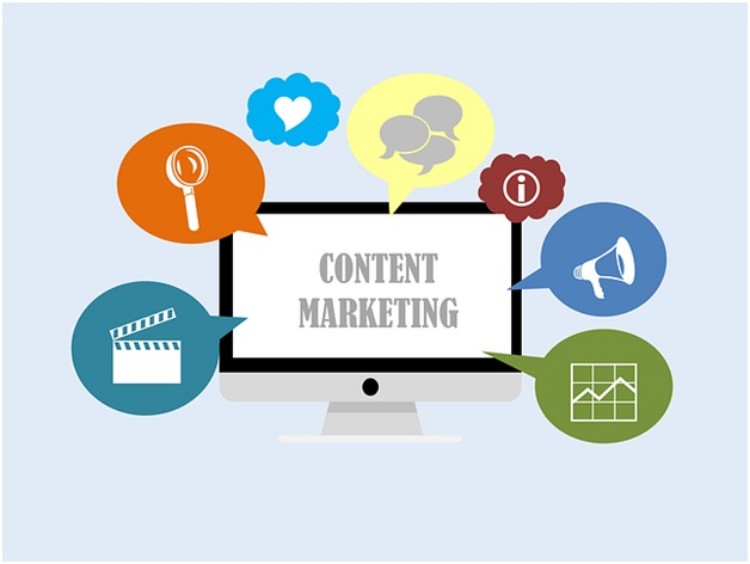 Once budget crunch time is over, it becomes imperative to re-evaluate your business' content marketing strategies. Strengthen your brand this year by learning about some new trends for Internet marketing that make content even more necessary and relevant for online success. Read on to learn about changes regarding content creation and distribution:
Relevance
By 2021, the content marketing industry will be worth over $400 billion. Traditional marketing has decreased in effectiveness over the years. Companies need to adapt to changing trends to improve their business and remain competitive.
Content marketing is the most effective (and cost-effective) strategy to build brand awareness. It focuses on creating and sharing fresh, valuable content to attract and keep more customers. Reliable information makes customers more likely to buy your products and/or services.
Content continues to be the core of digital and social communication. It creates a strong connection between your brand and target customers. Content can opens the hearts and minds of customers and influence them to value your brand. Informative and relevant content helps establish a relationship with your audience.
Watch for these key content marketing trends/strategies:
Authenticity, Transparency, and Value – These three important marketing aspects affect purchasing decisions. 86% of all customers believe that authenticity influences whether they buy or not. 73% are more likely to buy from a company known for its transparency. The value of content marketing should not focus solely on selling your product. It should educate and engage your audience with valuable information. Customers trust and have confidence in a site with great content.
Personalization and Interaction – Personalization and customer interaction will remain a trend in eCommerce. Personally-relevant content affects the purchasing decision of 78% of customers, and can boost consumer spending by 500%. This interactivity helps:
Differentiate your brand from your competitors
Enhance customer engagement
Increase a sense of integrity and trust
Reaching out and engaging with your customers through discussion is a simple way to develop and deliver personalized content. Create interactive content using live videos on Instagram and Facebook. Also, include scripted broadcasts, Q&A sessions, and interactive how-to videos on your social media platforms.
Micro Influencers – Using celebrities to influence buyers is not a new marketing technique. However, many marketers and entrepreneurs misunderstand the advantage of "influencer marketing." You do not need to pay "famous" people to promote your products and/services. Hire known local personalities as effective brand advocates and promoters.
Don't just ask a personality to post about your brand on their social media. Some untrustworthy agencies copy and paste spam outreach posts. This kind of effort could hurt your brand instead of helping it. When tapping into the power of influencer marketing, do not settle for short-term goals, like making your video or blog post go viral. Think long-term; build strong relationships with other authorities in your industry. Ask them to share your content, and return the favour.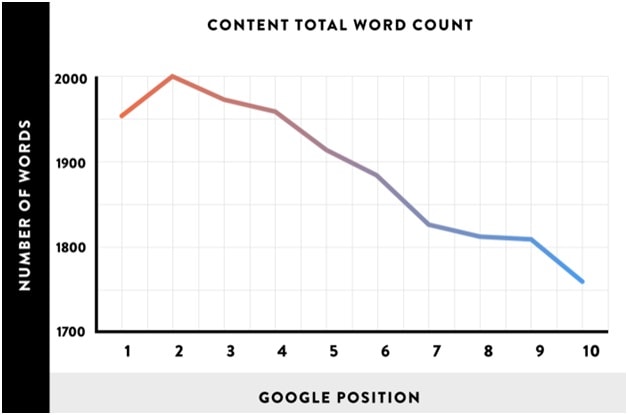 Credit: backlinko.com/search-engine-ranking
Long-Form Content – Long posts are getting better rankings among search engine results. Your potential audience is looking for content with more information — and trustworthy sources. BuzzSumo reported that long content (e.g. blogs) has more social media shares than short pieces. Also, lengthy posts have the opportunity to provide more valuable information and show authority on a subject. Writing long-form content may need more time and effort, but it is worth the investment. You can also consider hiring a Moncton Internet marketing provider like Local SEO Search.
Brand Storytelling – Connect with your audience and boost sales using a memorable and emotionally engaging brand message. "Brand storytelling" does not merely consist of talking about your brand (or getting people to talk about it). Effective brand storytelling delves deep into the nature of the business, the origin behind your brand, and your success. Knowing your target audience and creating a relatable persona helps humanize your company. Also include the core values of your brand's vision. Use these values as the foundation of your content strategy.
Brand Collaborations – Today, different brands collaborate to develop unique content. Take, for example, Red Bull and GoPro's Stratos project, which showed the 24-mile plunge of Felix Baumgartner from a space pod down to the Earth. Red Bull is known to be an absolute beast in marketing and GoPro captures the stunt flawlessly.
Other examples of this content marketing trend include:
Working with other brands merges talent with talent. When creating a brand collaboration, partner with non-competitor groups that relate to your niche. Choose a partner that whose knowledge complements your brand.
Chatbots – Chatbots or "intelligent assistants" can personalize and improve customer engagement. A study conducted by Spiceworks showed that 40 percent of large-scale companies will utilize chatbots this year. The chatbot industry is becoming significant because it reduces business operating costs.
With the improvements made in artificial intelligence and machine learning technologies, more businesses are likely to utilize chatbots. Chatbots use natural language processing (NLP) and machine learning to provide customers with the best answers to frequently asked questions. Businesses use chatbots for the following purposes:
Retaining data for future use
Answering FAQs regarding your services
Providing information about transaction processes (payment, delivery, etc.)
Collecting customer information and feedback for analysis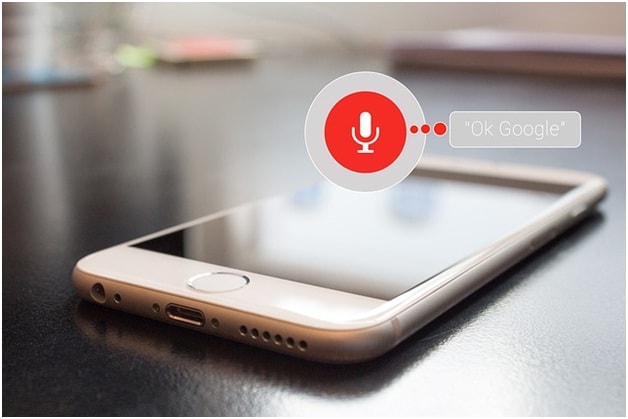 Voice Search – Voice search allows customers to ask questions using their mobile devices. The power of voice search remains a significant trend for content marketing. As customers continue to use more voice-controlled devices, the number of such searches will continue to increase. Much of your content should offer short, direct answers to your customer questions. Utilize common words people say — not just what they might type in the search box.
Building a Community – Today's marketers cannot ignore the power of building a strong social media community. Creating a group on different social media platforms is one easy way to promote your brand. To popularize your brand, you should interact with your followers with the brand at the center. Reap the benefits of customer feedback and reviews. Use social media to share your latest offerings to potential customers within your target market.
Content marketing does not simply mean writing a good blog post. Content marketing is about attracting customers using several collaborative approaches. It takes a great team to develop and deliver a continual, effective content marketing campaign. Find yourself a strong Moncton Internet marketing provider with skilled writers, SEO specialists, web designers, videographers, and social media mavens.
Having good content is not enough to market your brand. Follow the latest trends and catapult your business to a higher level in the coming year.
Author Bio: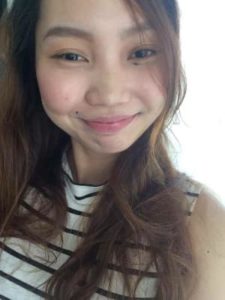 Louise shares a passion for creative writing, and enjoys being detail-oriented in her work. Working as an SEO specialist and copy editor has increased her ability to meet new challenges with an open mind. A degree in Industrial Technology (Major in Computer Technology) also made Louise "tech savvy," and she prides herself on her ability to recognize the latest trends and technologies in the digital industry. She hopes to someday visit many of the best dessert places across the globe. She's also a proud "parent" to six beautiful cats.