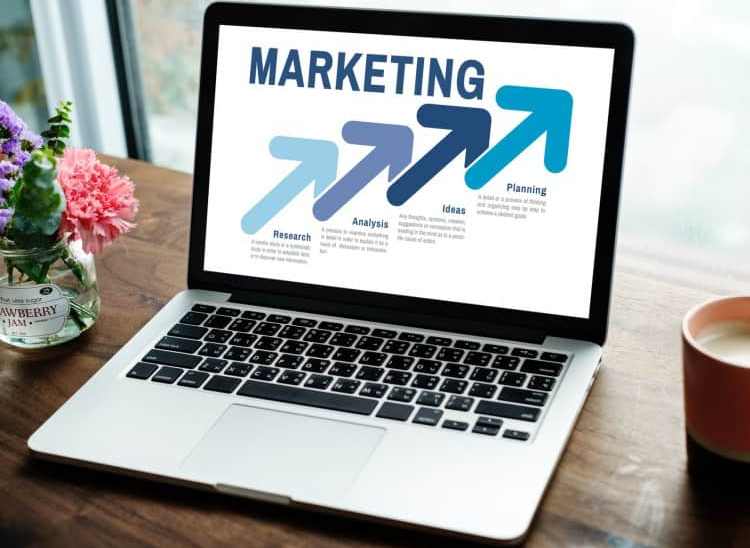 Most amateur marketers fumble when asked how E-marketing differs from digital marketing. Be it E-marketing, digital marketing or online marketing – all of these terms fall under the umbrella of marketing efforts and are relatively interchangeably. But, that certainly does not mean that they are the same. Quite often, entrepreneurs make the mistake of confusing digital marketing and e-marketing just because they have one thing in common – the use of digital platforms and the internet. However, if you pay attention to the subtle nuances, you will find out how different these two sectors of marketing are. Since e-marketing is a part of a successful digital marketing campaign, most marketers forget to evaluate which one can yield better results for their business!
Let's not enter 2019 without knowing the basics. 2019 is going to be a big year for all business owners – small or big. To make the most of the marketing trends for this year, you need to be able to differentiate and clarify your concepts before you implement them. It is only then that your efforts are likely to bring in the much-desired changes for your brand. If you are still clueless as to what the differences between the two sectors are and how can they be used correctly, then here is a complete guide to E-marketing Vs digital marketing.
What is the difference between E-marketing and digital marketing?
Digital marketing is an umbrella term that covers all kinds of marketing activities done through digital modes. From email marketing to search engine optimisation, from influencer marketing to mobile marketing – everything falls under the roof of digital marketing. If you have been investing in advertisements on mobile phone apps or paid promotions on the various social media platforms – then these too would come under the digital marketing campaign. Even electronic billboards come under digital marketing.
On the other hand, E-marketing refers to marketing done through online media platforms that can be solely accessed using the Internet. A branch of digital marketing, E-marketing is a mix of SEO, social media marketing, content marketing, and PPC advertising. What you really need to understand is that e-marketing is all about online efforts while digital marketing can go offline when needed.
Having said that, you must not confuse e-marketing with internet marketing. The sleek difference between the two lies in the fact that internet marketing mainly focuses on customer relationship management with the use of the internet.
Crystal clear about the terms, are we? Then let's move on to the trends and scope that e-marketing and digital marketing will welcome in 2019!
E-marketing vs. Digital Marketing – Which one is going to rule 2019?
Facebook is here to rule
Most marketers believe that 2018 over exploited Facebook, and by now the platform has nothing else to offer. However, I beg to differ! True that 2018 was a difficult year for Zuckerberg's first-born, i.e. Facebook! From gaining a negative reputation (thanks to the data breach scandal) to loss of personal data from 14 million accounts, the network sure has had its share of account deletions.
And yet I say this – Facebook is still the giant business lead churner for companies. Even after the millions of deactivated accounts, Facebook still boasts of a vast user database and 68% of adults are still using the platform. Twitter or Facebook happens to be the primary choice when it comes to maintaining social interaction on a daily basis throughout the world. And with novel and brilliant updates like the Facebook Stories, you can still trust the platform to keep supplying you with quality business leads.
YouTube is going to be the new favourite
Although not really a social media platform, YouTube is used extensively by most young adults these days. YouTube, with it's the ever-growing audience has become a must-have for every business out there. The platform boasts of a whopping number of 5+ billion videos shares, thus making YouTube marketing strategy an absolute necessity.
According to a survey conducted on the citizens of the USA falling into the age group of 18 to 25, 94% of these young adults use YouTube on their phones on a daily basis. 94%! Can you imagine what a huge number that is, considering the population of the States? YouTube should be a part of your digital marketing mix, and you must invest more in PPC advertising through YouTube.
Every marketing effort should be authentic
Be it e-marketing efforts or a bigger digital marketing campaign, 2018 has made marketers realise that the main factor that yields result is authenticity. The millennials today are your primary audience, and they are smart enough to see right through any kind of falsified data or wring techniques. They no longer trust influencers the way they used to. So, instead of falling in the same trap, make genuine efforts to create authentic and original content instead of spinning them around.
If you remember the big scandal revolving around Instagram in the past year, then you already know how unethical marketing techniques can break your image in just under a minute. However, that does not mean that influencers are no longer a part of the grill! They are very much there, but the campaigns must have better content for enhanced audience interaction. If you have planned a full-fledged influencer marketing campaign, then make sure that the content you publish is genuine.
Longer the content, better it is!
The more the information in the content, the higher is the value. Long content and blogs that go beyond 1200 to 1500 words is the key to better brand value. According to Neil Patel, longer content makes your brand appear authentic. Till 2017, brevity was supposed to be the key where blog posts with a length of 400 to 500 words were considered more preferable. However, 2018 brought about a rapid change in how readers use and rate content. Since then, shorter articles are said to provide lesser value to the readers.
If you want your usersto derive value from your brand, then you must give in more effort.Hiring a professional writer from an online assignment help company to create the content for your marketing campaigns can definitely help you out.
Which of the trends would make it big in 2019?
Deciding which sector of marketing would yield better results for your business can be done only in theory. Marketing is a dynamic thing, and you never know what might click for your brand. However, e-marketing, which comes under digital marketing, is going to be the focus for most companies in this year. Marketers will try to make the most of the web and email services to manage customer relationships.
If you are an entrepreneur of a small business venture, then it would be best to build a marketing campaign with focus on e-marketing. For a bigger brand, investing in an extensive digital marketing campaign that goes beyond e-marketing would prove to be more fruitful.
Irrespective of the approach you take, make sure that you have it all chalked out into a detailed plan. Without a precise marketing plan encompassing the trends for 2019, all your efforts might fail to take your company to the heights of success.
Parting words:
E-marketing, internet marketing and digital marketing –each of these tend to overlap. This is why they appear to be similar. But when looked into carefully, one can find subtle differences in the approaches. While e-marketing is relationship-oriented, digital marketing is the umbrella with the broadest scope of using various tactics, mediums and platforms which can yield better results.
In the end, it is a cohesive and audience-oriented marketing strategy that can lead your company to success.Whatever your plan might be, try to keep it flexible so that it is easier for you to bring about changesas and when you deem fit. Here's hoping that 2019 ushers in success and prosperity for your company!
Which field of marketing do you think would work best for you? Let us know your thoughts in the comments section below!
Author Bio:
Max Weller is a digital marketing strategist who is associated with the online assignment help brand MyAssignmenthelp. He is also a marketing analyst and a business key-note speaker. Besides his love for gadgets and gizmos, he is a bibliophile too.