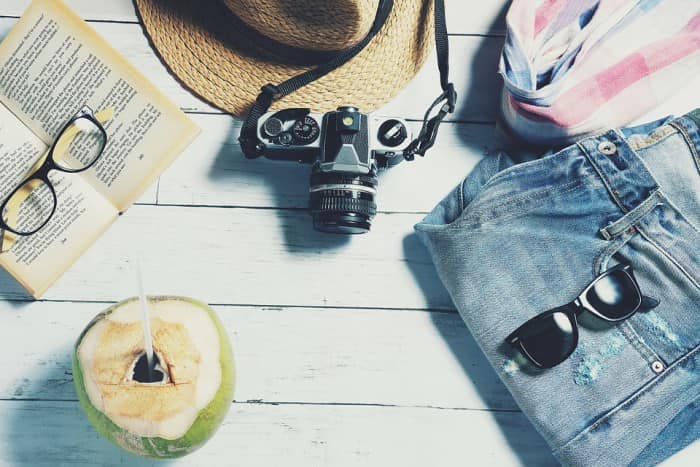 Bored from office, give yourself a break and explore the beautiful and incredible India. You want to spend some solo time all alone, but you don't know where to start your search. A little bit of research on Google can help you out with some of the best locations of India.
Spending time with nature is the best way to detoxify yourself from all sorts of thoughts. Most of the times it has been found that "Mother Nature" provides answer to your question in her own ways.
Who doesn't want to feel the rays of sun on their face and relaxing in an environment that is full of greenery and flowers and to top of that the scenic view of mountains adds beauty to the nature. Plus the rustling of leaves on a breezy day has calmness to offer that can soothe your soul, isn't it? Speaking of which, many of you by now have started to think of places such as Alps in Switzerland or flower viewing in Japan and many more locations that are not part of India.
Sounds familiar to you? If yes is your answer, then continue reading this post, as it is going to cover some of the best places that will be sight to sore eyes and you would love to get lost in that area.
By now you may have decided to travel in India, but which all are the best locations?
Let's dig into nature together and get lost in the mystical beauty of India.
Starting from hills of Uttarakhand and beautiful lakes of Jammu & Kashmir and lush greenery of Kerala and much more, India is land of magical scenic regions.
Whether you love scenic destinations or just want to explore the historical sites, India holds huge prospects to satisfy your needs. All you need is zeal to clear the chaos from your mind and go with the flow. Unlike the older times, India's tourism sector is flourishing
Here are some of the places that is helping in boosting the tourism sector in India.
This city is accessible from all modes of transport, that is train, buses and cars. This city is very much nearby to Guwahati, which is again very beautiful place loaded with immense flora and fauna. There are many places which makes it perfect spot for vacation irrespective of with whom you are travelling. For example, Lady Hydari Park, Ward's Lake, Spread Eagle falls, Sweet Falls, Ever Living Falls and many more. The people over there are also very helpful so altogether your experience would be very good.
Every inch of Kashmir houses enthralling beauty and freshness in its air, this place is known as "Heaven on Earth". The place is loaded with farms of apples, strawberries, verdant meadows and the picturesque view of Kashmir is enhanced by deodars, vibrant and varied types of flowers and sbow covered Pir-Panjal ranges. You can take ride of Shikara boats on Dal Lake, that is going to enjoy the beauty of Mughal Gardens. The mesmerising and untouched beauty of valleys like "Betaab" and "Aru" adds to the over all experience of yours. The religious shrine 'Amarnath Ji' is visited and worshipped by thousands of people every year. Sonmarg, Gondola ride at Gulmarg can take your level of ecstasy to whole another level. This is not the end, every part of Kashmir holds great peace and nature's treat to every one who wants to feel the nature closely.
If you love to trek and explore all destination all by your own on your vehicle, then this place is the place meant for you. You will get the privilege to feel the beauty of serene beauty of alpine lakes, high-altitude scenic trekking trails. You will get to explore the inner self of yours in such a way wherein you will learn and enjoy the simple life. In case if you are a spiritual person then Hemis Monastery and Pangong Lake is going to offer peace, tranquillity and solitude in the Nubra valley, locating snow leopard in the Hemis National Park can add some of the exciting memories to your existing ones.
If you love to explore the richness of fauna then Sunderbans is one of the most favoured location among travellers, especially those who are interested in big cats of India. Sunderbans is home to some of the most enigmatic flora and fauna, that adds diversity among the animals. Mangrove forests adds beauty to the Sunderbans and migratory birds offers the opportunity for amazing bird watching.
Those were some of the amazing places among all, while there are some other interesting places such as Auli, Kasol, Dalhousie and many more.
Be a part of this amazing tourism sector in India and explore the richness.