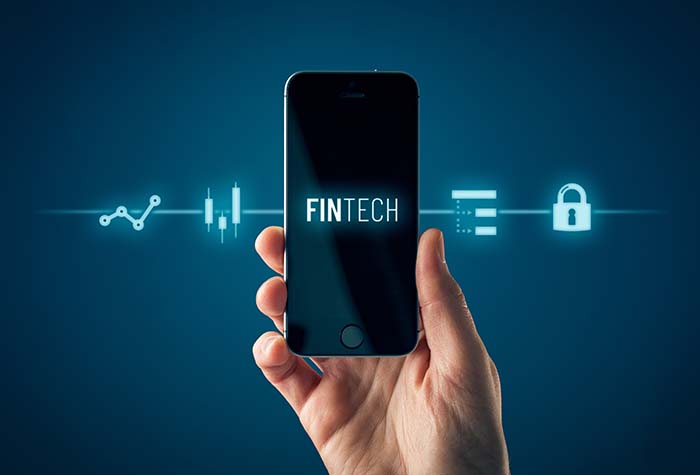 At a cursory glance, Finance and Technology may seem to be from two completely different worlds. But when they combine, a formidable force is born. Financial technology or FinTech has made a massive impact on our lives.
Fintech innovations like a mobile banking app or an e-Wallet are assets that we have begun using daily. Interestingly, FinTech is embraced by organizations with equal fervor as an individual paying his credit card bill via net banking. FinTech innovations are targeted at banks, NBFCs (Non-banking financial companies), and these institutions' clients on the enterprise scale.
With aligned FinTech solutions, clients can steer clear of exceeding expenses, navigate through the quagmire of financial speculation and the risk that comes with it and deal with routine banking processes from the comfort of their homes.
As the transformation from manual to digital speeds up across sectors, we present eight game-changing FinTech mobile app development trends of 2021 and beyond.
1. Digital-Only Banking
Virtual Banking services like peer-to-peer transfers, contactless card payments without a transaction fee attached, global payments, and opportunities to purchase cryptocurrencies, the financial sector pricks up its ears and notices immediately.
At a conceptual level, digital-only banks can prove extremely beneficial. A customer gains the advantage of conducting his banking without having to visit the banking institution physically. The institution itself saves massive financial resources that a physical premise demand. And then there is the added advantage of no paperwork, affording a green angle to digital-only banks, further enhancing their global acceptance levels.
Physical visits to banks have been down by 36% over the past five years, given the growing number of digital-only banks. The benefits of mobile banking apps include extensive cost efficiency, rapid banking processes like bill payments, deposits, etc., PIN resets, Big Data analysis, and rapid fetching of balance reports and other transaction-related documents.
2. Impact of Biometric Security Systems
Digital financial services secured by customer identification through biometric security systems are another popular FinTech app development trend.
Fintech companies recognize the value of this trend while also recognizing the risks it carries. As securing oneself against cybercrime becomes one of the finance industry's primary goals, Fintech Companies across the board are tightening up their security systems.
The biometrics market is experiencing rapid growth, given the security it offers the customer and the financial institution. Fingerprint identification technology is growing rapidly as a trend in the FinTech Industry and if you don't already have an in-house team, you should hire mobile app developers.
3. Blockchain Technology
In a recent report from Business Insider Intelligence, it is stated that 48% of bank representatives believe that Blockchain tech will have a massive impact on banking. A report from The Finacial brand states that 46% of financial service employees feel that blockchain technology can help in improving transparency and facilitate effective data analysis and management.
Industry Gurus predict that Blockchain tech can induce a global process and operational transformation for all financial service providers. Offering unchartered vistas for decentralized finance.
Blockchain technology drove a gold rush among peer-to-peer business platforms for Fintech app development to acquire capabilities of conducting decentralized commercial interactions. Blockchain at its core is a shared ledger technology that offers significant improvements over current systems. Many banks have leveraged Blockchain technology to reduce expenses, speed up processes and enhance the efficiency of internal operations.
4. Integration of Artificial Intelligence in the Banking sector
Artificial Intelligence (not very different from the much-loved movie of the same name) has been brought in to manage the situation as bank revenues have begun to surpass country incomes. Banking institutions are now tuning their operational processes and acquiring the required assets to deploy AI solutions for even higher revenues.
A report by Statista states that the implementation of Ai will reduce operating costs by 34%. That converted into hard numbers is over a trillion USD. At first, the Ai ecosystem may seem complex and confusing, with human stakeholders unsure of whether an artificial construct can efficiently take up their responsibilities. However, such fears are unfounded. AI technology is developing and evolving by the hour and can easily manage, face, and respond to cybercrime occurrences, fraudulent behavior, and physical threats. Banking and Financial AIs play a pivotal role in limiting and even eliminating commercial deception.
On the customer side, AO provides effective client service in chatbots that improve customer satisfaction levels while speeding up transactions and eliminating interruptions.
5. Reg-Tech
Reg-Tech, a term that means automated management of regulatory processes in the financial sector, is growing rapidly in adoption. The financial industry is organized, and therefore its regulatory procedures also follow certain rules. Reg-tech, which aims to automate implementing these rules, now claims massive demand in the financial sector.
6. Payment Alterations
The Fintech Industry has numerous payment variations. Contactless, mobile, smart speakers, eWallets used in tandem with AI and Machine learning tech offer enhanced levels of security.
According to Statista, the number of contactless payment users has grown to 760 million over the past year. Mobile wallets are the latest sensation in the sphere of alternative commercial transactions. An ideal wallet also offers redeemable credit points, further enhancing its appeal.
7. Autonomous Finance
By deploying an Autonomous Finance app, customers can mobilize their funds. Enabling customers to make real-time decisions about when, where, and how much to invest, autonomous Finance apps provide a simplistic loan approval process and manage overdrawn accounts.
Fintech apps are the building blocks of the autonomous finance industry. Starting from an automated investment advisor who sports data-driven financial plans applicable to mutual funds and eventual retirement goals, Fintech Apps deploy AI and machine learning capabilities to manage the user's funds while offering effective, efficient, and most importantly, trustworthy and secure services.
8. FinTech services using Voice Technologies
Voice assistants deployed to customer service can provide rapid resolution of issues and data provision such as balance inquiries, recurring payment setup, and predetermined financial strategy.
Voice payments are also possible now by accessing biometric data for payment authorization. Voice payment is one of the fastest-growing Fintech trends in 2021.
Conclusion
Powered by technology, and top-notch mobile app development services, the financial service sector is doing better than ever. FinTech assets have opened up new avenues that surpass traditional transactions. Amplified by artificial intelligence and machine learning, FinTech assets are currently the number one go-to strategy for financial institutions.
Moving beyond the initial demand for faster payments, the FinTech revolution now offers instant financial info, secure authentication, and of course, faster transactions. So if you are a financial institution wishing to level up, opting for a trendy FinTech asset could prove invaluable.
Author bio:
Vinit Kariatukaran is a mobile app developer at Radixweb – a leading mobile app development company, passionate about developing and designing high-reach mobile applications that work well. He endeavors to keep himself abreast of all the latest technological changes and updates to improve his offerings continually. As a writer, his eagerness to share the knowledge he has acquired of the mobile app development ecosystem drives him to create digestible bytes of hyper-relevant information.