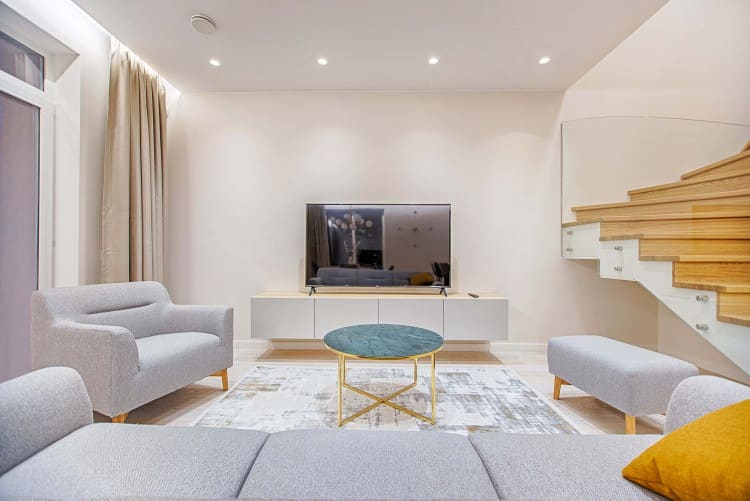 Nowadays in the real estate industry, the first impression of your home is found online. With many real estate agents taking their business online, homes are showcased in a portfolio of pictures, highlighting the best features of the interior and property.
You could have the latest equipment and the best skills around, but real estate photos can still lack that enticing appeal. There are quite a few factors which come together to creating high-quality, exceptional images which encourage people to view your home in person. Knowing what to do, and what not to do, is the surefire to ensure your home is portrayed in the best possible way through real estate photos.
What to Edit
There is a lot that goes into real estate photo editing; color enhancing, object removal, changed settings and improved lighting. These can all be achieved fairly easily using a photo editing application. However, there is a fine line between enhancing a picture and distorting the original to a point where it is deceiving. Here is what you should do when editing real estate photos:
Color Correction
Many things can affect the color of a property, such as indoor lighting, window tint, and even camera settings. Color correction is perfectly fine to use, but should not significantly change the colors of the room or property to a point where it appears significantly different from the real thing.
Image Enhancement
More often than not, images require enhancing to portrayed the envisioned picture in mind. This enhancement of the picture includes adjusting the contrast, brightness, white balance, sharpness, and other various aspects. This just helps to bring out the qualities, textures, and colors in the room, which are often lost in a photo.
Object Removal
You might want to remove background that aren't fixed from the photo. This could be garbage bins, cars, electrical cords or for-sale signs. This helps to clean up the overall image of the home and lets potential buyers view every aspect of the home with no distractions. 
Vertical Correction

It is perfectly fine to make sure your images are vertically aligned. Doing this can have a drastic effect on the outcome of the photo, and can make the home look much better.
Sky Replacement
If you experience gloomy, overcast weather on the day of the real estate shoot, you can replace the weather with clear blue skies in the photo. It is an easy fix and goes a long way to change the overall look and feel of the property.
Cropping
Cropping helps to improve framing, focus on a subject or to change the aspect ratio. It cuts out the surrounding areas that do not need to be focused on or shown in the picture. However, it is important not to crop out any fixtures that are permanent structures in the home or outside. 
How to Stage Your Home
Editing real estate photos is one thing, but the best way to help sell your home is by staging it properly. There are companies that charge a fee to come in and stage your home for you, but it can easily be done for a low cost by you. Redoing your home interior design can make a monumental difference in the appearance of your home and photos.
Clean Your Home
The cleanest homes are the appealing homes. Potential buyers will inspect every aspect of your home, so be sure to clean under every sink and in every corner. It might be worth your while to get a family member or friend in to assess if the house is properly cleaned enough.
Once you have finished cleaning, you need to declutter and depersonalize each room. Get rid of all the unnecessary clutter lying around, even if it has to be stored away in a closet for a little while. Once that is done, pack away sentimental pieces and family photos. Potential buyers don't need to be distracted by personal belongings when viewing your home.
Mix Up Your Furnishings

Rooms can be easily spruced up by mixing around furnishings. Play with fabric and colors to give a room an extra bit of appeal. The contrast of colors and fabrics can often be visually appealing, and therefore create a more interesting home. Play around with these elements and even move your own furniture around the house to create a new look in your home.
An extra touch of paint will also bring a new breath of life to kitchen cabinets and kitchen islands and can make them focal points in the kitchen. Also look at spending a bit of money repainting some walls in different rooms, to add in some color or fix up any unsightly patches.
Natural Features
Natural features in a home can create a welcoming, warm feeling. Add elements into your home which stay true to your homes geographical location. For example, if you live on the coast, incorporate elements such as seashells and seagrass into your décor.
City homes can really benefit from extra natural features. A bucket filled with flowers near the front porch and some house plants with some pretty leaves can make your home seem much more pleasant.
Home Staging Ideas

It will be really difficult to sell your home if it is filled with some unpleasant odors. These might not be noticeable to you, but others who are new to your home might smell mildew, the sink or your pets.
Try to get a friend in and ask if they can smell anything, and if they pick anything up, try to remedy the smell. When it comes to the actual day of the showing, bake cookies or brew coffee, anything to create a warm, inviting scent in your home. Try not to use aerosol sprays, they don't last long and aren't nearly as nice as naturally created scents.
The Best First Impression

Selling your home can be stressful, so try and save yourself some worry by having top-notch real estate photos which show off the true beauty and uniqueness of your home. Done right, you will have potential buyers lining up.
Get your home ready, spruce it up, take some photos and edit them to create a realistic, yet perfect image, of your home and the interior to motivate potential buyers to stop by for a viewing.
Author Bio:
My name is Rufina Bello. I am a Graphic Designer. I work in Clipping Path Center (CPC) as a background removal expert. I love to play chess, watch basketball and write about different topics. More than anything.