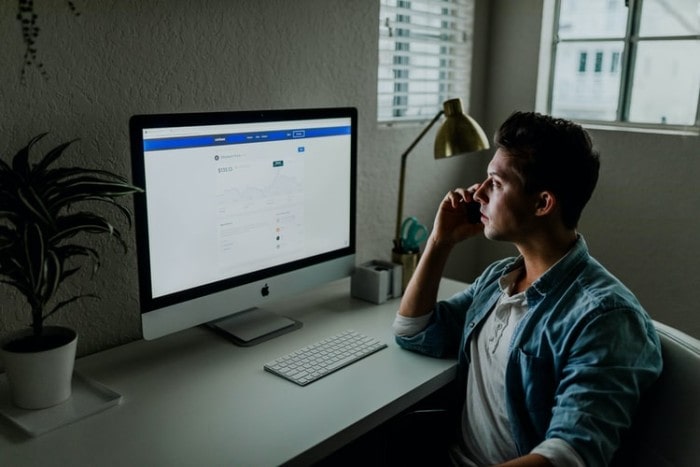 The novel coronavirus or COVID19 has spurred the sharp growth of online sales as more and more people turn to Amazon for both their needs and wants. While this has benefitted merchants who sell health and grocery items, most other sellers have seen losses as Amazon imposed restrictions aligned with government guidelines.
Thankfully, some sellers are learning to cope despite the crises and have come up with creative practices to ensure that their business stays on track. Amazon has also been issuing recommendations to help them address arising issues as a result of the new restrictions.
Before we delve into these practices, let us first detail the impacts of COVID19. As sellers, it's essential to be aware of these so you can adequately devise strategies to cope.
The Impacts of COVID19 on Amazon
With fears looming as a result of COVID19, people are choosing to stay at home. The government likewise prompted mortar and brick stores to suspend operations. Although some are allowed to operate under certain conditions, panic buying deprived them of the essential supplies, especially sanitary alcohol and face masks.
As a result, online shopping has been increasingly on the rise. This may seem a good picture, but for online retailers, it is a growing problem as they have not yet been fully prepared for the sharp demand. Aligned with that, Amazon implemented measures to ensure that the business operations remain in stable conditions.
How to Cope with COVID19 as an Amazon Seller
To safeguard your Amazon store, here are some strategies you should implement. Many of the most prominent Amazon stores have already been applying these to minimize the impacts of COVID19 and facilitate smooth business operations.
1. Apply Amazon Pricing Rules Properly
Amazon forbids you from engaging in inflation MSRPs to make it look like your offer is at a discount rate. It also prohibits you from increasing rates too high with the recent prices. Further, you're not allowed to sell items in multiple packs for more than you'd sell them on an item-by-item basis. Lastly, you should not increase the shipping price.
Aligned with the Minimum and Maximum Price Validation, your price should not likewise drop lower than the referral fee for your category. Make sure you properly implement this; otherwise, Amazon could further impose restrictions on your store.
To make it easier for you to implement pricing strategies, it's best to make use of a repricer for amazon. There are a variety of options out there, depending on your given situation. Utilizing these can significantly ease your daily operations.
2. Ensure Advertising Best Practices
With the rapidly increasing demand, replenishing stock becomes a significant problem. Sadly, Amazon's algorithm makes this worse by downgrading your item in search results due to low inventory. Undoubtedly, your immediate response is to increase the rate to maximize your few remaining listings. If you own a Buy Box, however, don't do that. You'll only end up losing that privilege.
As a Buy Box owner, one proper approach is to advertise. But do this only if you're sure that you have a stable supply which you can quickly replenish. If not, strive to cut your losses and concentrate on selling products with bigger stocks and less volatility. To optimize for search results, start targeting low-search-volume keywords relevant to your non-essential products.
3. Think Long Term
Given the impacts of COVID19 on Amazon, it's no wonder that Amazon's affluent buyers have shifted attention. Rather than thriving, they're now in a survival mode. That is why self-containment items are selling at lightning speed.
But think about this. The demand for masks, hand sanitizers, and disinfectants are only seasonal in requests. As people now focus on treatment, the demand for these is sure to decline. That is why reconsider the long-term when you resupply this month and the next. Think of what people need when they are hospitalized or quarantined at home because of COVID19.
4. Leverage the Surge in Prime-Ups
Experts say that non-essential items are to decrease in sales. That's not necessarily a bad thing, though. That is as long as you consider all the new Prime members that will sign up in the next few weeks. Heed this. You can align the impact of COVID19 to work in your favor by working on FBA, the Buy Box, and advertising appropriately.
5. Prioritize Safety in Every Operation
A lot of sellers tend to underestimate the virus, thinking it's an easily manageable impediment. Among the common misconceptions are:
Warehouses and sorting hubs cannot be infected
No infected person comes into contact with the box en route
Last-mile delivery don't spread the virus
COVID-19 behaves just like other viruses do in transit
But because of these fallacies and comfort-like words, the virus continues to spread. That is why it is imperative that in all your business operations, ensure safety measures. For instance, if you can disinfect packages and their content before dispatching, do so.
6. Learn to Align as FBA goes local
With many factories in China still closed due to the massive lockdowns, the whole supply chain is affected. Thousands of orders posted before the Lunar New Year have not been fulfilled yet. FBA inbound shipments are likewise delayed. To make things worse, Amazon no longer accepts transfers from China to help contain the virus.
Scenarios like that should prompt you to leverage Amazon's offers like the fee waiver for new-to-FBA items. You can also enroll in the FBA New Selection Program before the month ends to avail of free monthly storage, returns, and removals until next year.
7. Remain updated with the latest about COVID19
As Amazon sellers or as members of a community, do not underestimate the effects of COVID19 given the thousands of lives lost already. Keep track of the latest updates by following the official page of the World Health Organization for COVID19. Until today, experts know little about this virus; thus, the pandemic continues to spread unabated.
Yet, here are three things you should keep in mind:
No one knows precisely how long COVID19 can survive, although the latest study suggests it can last up to 3 days on particular surfaces. The research, however, is not yet peer-reviewed.
The COVID19 incubation period varies. Studies reveal that most infected persons show symptoms in about five days, while for others, it takes two weeks after exposure.
The COVID19 can be asymptomatic. That means, there is no concrete way to determine how many of the persons with no symptoms carry the virus.
So, there you have it. COVID19 indeed presents a major challenge that could even lead your Amazon store into bankruptcy. But with these coping mechanisms in place, you can get over it successfully. Many Amazon sellers are doing it, and so should you. This too, will pass.