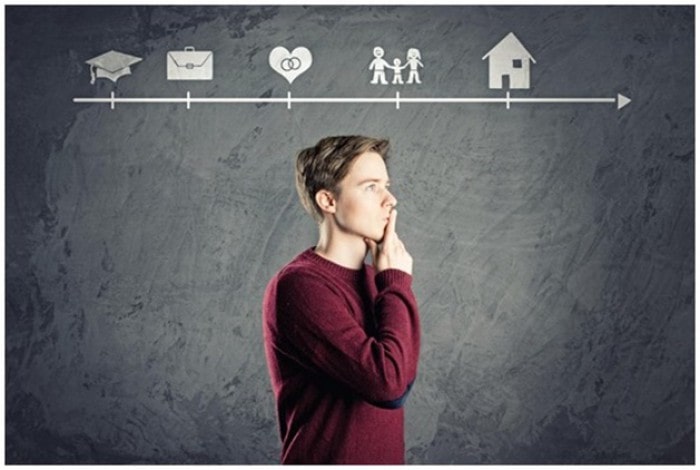 More and more Indians are investing their savings into financial instruments, and fourth generation ULIPs or new ULIPs are transforming the face of life insurance in India. Here's how.
ULIPs have gone through multiple regulatory changes and they have evolved over the years, emerging as a completely new product, often referred to as New Age ULIPs (NULIPs) or fourth-generation ULIPs. These fourth-generation ULIPs have been reworked and redeveloped for the working millennial, making it an ideal combination of both, market investment and life insurance at very reasonable rates. Due to changes in their cost structure, increased tax benefits as well as an increase in flexibility of investment, ULIPs have become a preferred method of investment for customers all over. While once looked at as an expensive form of investment and insurance protection, affordable rates of premium have transformed the life insurance industry. More and more people have begun to see the benefits being offered by ULIPs and are deciding to park their life savings in the same.
#1. Reduction in the cost structure of ULIPs has made them more affordable 
A major impact of the regulatory measures introduced in 2010 and 2013, as well as due to the price competition brought about by digital channels has been a reduction in the prices of ULIPs. In fact, for most NULIPs, apart from risk cover charges, for plans with an investment horizon of 10 years and 15 years, the charges are capped at 3% and 2.25% respectively. Other charges such as the fund management charges have been capped at 1.35%, while total premium allocation charges for most online policies is zero. Additionally, due to improving the availability of data for insurers, mortality charges, which are now a small proportion of overall NULIP charges, have also reduced further. All these changes have redefined the cost structures of ULIPs, making them much more affordable and accessible for all.
#2. Tax Benefits of NULIPs have made them a more attractive tool of investment.
Fourth-generation ULIPs have a range of tax benefits which are making them an increasingly preferred tool of investment. NULIPs have a sum assured which is over 10 times the annualized premium, making them eligible for tax exemption under Section 10(10D) of the Income Tax Act. This simply means that the long term capital gains (LTCG) tax is not applicable to them. While other investment options such as mutual funds incur the LTCG tax (as of April 1st, 2018), NULIP's offer customers exemption from the same and allow them the freedom to move between equity, debt and cash-oriented funds. Hence, more and more people are opting to invest their savings into ULIPs as they get the benefits of market-linked returns, tax exemption as well as life insurance.
For instance, with Future Generali's Big Dreams ULIP, you can reach your financial goals quicker by maximizing your wealth with 1% to 7% extra allocation on your premium while enjoying the benefit of a life cover too. With the Big Dreams ULIP, you get the protection of a life insurance plan, while also having the ability to take advantage of the financial market. Sounds too good to be true? Well, it's not!
#3. NULIPs are very flexible, attracting more customers
Flexibility appears to be one of the most attractive features of investing in a ULIP. By design, ULIPs offer customers the ability to switch their savings from one fund to another as well as redeem any part of their savings in case of an emergency. However, before the introduction of the fourth generation of ULIPs, these features were very restrictive. There were many limits on switching funds, as well as limitations on the number of funds that could be partially withdrawal. However, with the emergence of these fourth generations ULIPs, the ULIP has become the ultimate flexible investment option for investors. Most new ULIPs have zero charges for switching funds and also offer access to around 95% of all funds through partial withdrawal schemes.
Hence, we see that by offering a range of benefits, such as flexibility, the ability to take advantage of market volatility to maximize returns, tax benefits and affordable rates of premium, fourth generation ULIPs have become a preferred tool of customer investment. They have transformed the way investors and customers are putting their money in life insurance by offering an umbrella of benefits under one comprehensive policy.