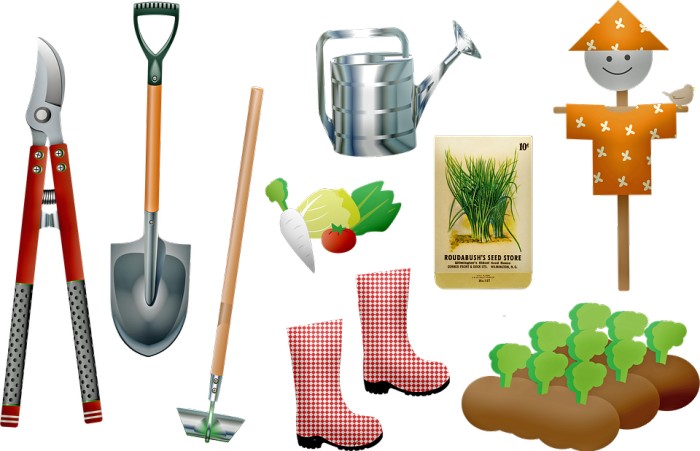 With the cold weather promptly on its way and with your garden upkeep slowly winding down, usually, a common question arises: What will I do with all my garden tools in the winter? Everyone can agree, good gardening tools are by no means cheap. So, surely you want them to last for years.
A little extra care and attention before winter can add years to the lifespan of your gardening tools, and save you time and money when the growing season starts again.
Keep reading to learn more about winter garden tool upkeep and how you should clean your tools.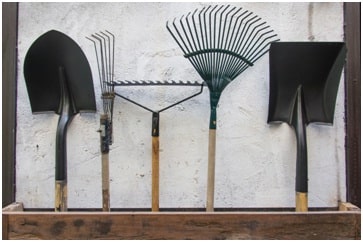 1. Secateurs and Loppers
To clean your secateurs and loppers, simply wipe the tool with a damp cloth to remove any debris. These hard-working tools are especially prone to a build-up of rust and residue.
It's also a good idea to sharpen the blades and oil them. To sharpen the blade, use a fine sharpening stone, which can easily be purchased from either a garden centre or a hardware store. Then, once sharpened, oil the metal to protect it over the winter.
If your tools have rusted metal handles, give them a new lease of life by either painting or spraying a good couple of coats of hammered metal paint.
2. Spades and Forks
Firstly, clean any soil off the tools. This is vital, as if it is left of the bare metal, it can encourage rust.
Don't neglect the wooden handles either! Inspect them carefully for signs of splintering and if necessary, sand them smooth. Also, use a rag to apply a finishing oil (such as tung oil or boiled linseed oil) and let it soak in for several minutes, reapplying as necessary until the wood cannot absorb any more oil. Then, wipe off any excess oil before storing your tools.
3. Lawnmowers
Wearing thick gloves, to protect your hands, use a strong stick to poke any debris from between the blades. Then, brush each blade clean before sharpening them carefully. Finally, wipe with a clean oiled rag and spray moving parts with lubricating oil.
If your mower takes petrol, make sure to empty the fuel before storing and store the machine in a dry shed or garage.
If you're unsure how to store your lawnmower, make sure to follow the manufacturer's cleaning and storage instructions.
How to Store Your Tools
If you can be bothered, it is well worth your time to store your tools before storing. Hang them from pegs or store in old crates. Just be careful when passing them, so you don't knock one off and it lands on your feet!
What's more, also make sure to store tools where it is dry, or they will quickly rust, no matter how well you prepare them!
Good Habits
Put a bucket of dry sand or grit by the garden shed, where you can just stick muddy tools straight in. Wiggle the tools around in the sand when you're finished with the tools to loosen any stuck-on soil. This will give you some time to leave the proper clean up until you feel like doing so.
Keeping a bucket and hard brush close to the garden tap will also act as a great reminder to give muddy tools a quick wash and scrub.
Freya works with Sansums Sand & Gravel, leading stockist of pavers Swindon and other high-quality gardening supplies, to help provide expert information on a variety of gardening solutions.