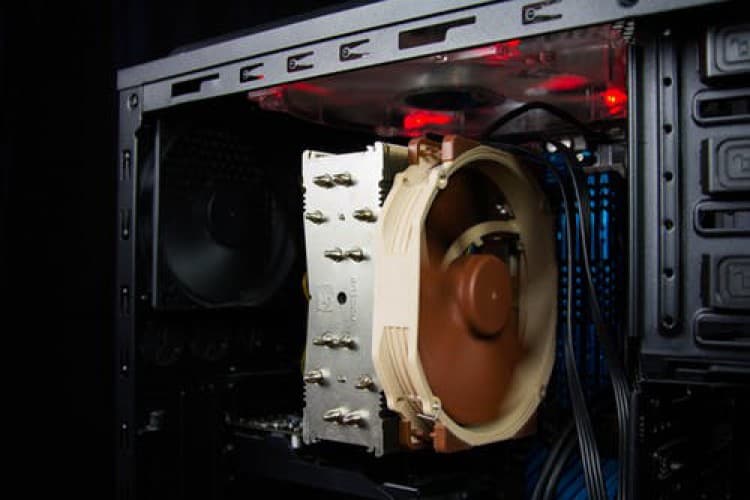 The CPU on your Windows system plays an important task to direct the entire system to carry out, execute stored program instructions. Due to hardware malfunctioning or over usage, you may find overheated CPU. Here, you will find the average temperature of the CPU is much higher than expected. While normal temperature for CPU on your PC is considered to be 75° C (167° F), if you find abnormal CPU temperature, then it's time to fix this issue. To check and monitor CPU temperature on your Windows, you can visit BIOS settings on your system. In addition to that, you can also use CPU temperature monitoring apps for instant results. In this article, we have discussed both the manual process and using CPU temperature monitor apps.
Using the BIOS
BIOS is an important feature on your system that helps you manage your computer's basic settings. Here, you will find on the most machine as built-in hardware monitor with BIOS interface that helps you monitor the temperature. You can access BIOS when you first boot your PC. To check CPU temperature using BIOS follow these steps.
Reboot your PC.
Press the BIOS key. It varies as per the hardware manufacturer. Usually, it includes, F2, F10, and Del keys. Here, you will find the BIOS key for your system mentioned on the same screen as the manufacturer's logo.
Once you are on BIOS windows. Check the CPU temperature under PC Health Status.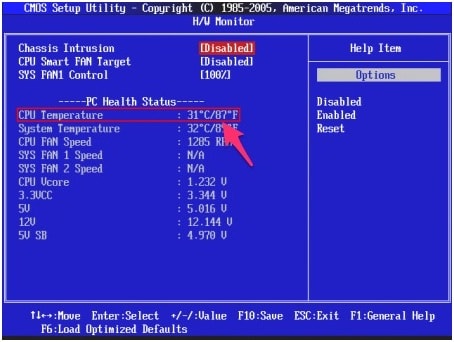 Source: omghowto
Use Best CPU Temperature Monitor Software
While there are tons of these temperature monitors for Windows 10 available here, we have discussed few best ones.
Speccy
Use this fast, lightweight, and advanced PC temperature monitor for Windows 10 to find out what's inside your computer. It deep scans your system and allows you to view a quick summary or dive deeper to know every single aspect of your PC hardware. It offers detailed reporting of your system hardware to help you make informed upgrade and purchasing decision. It displays details for various components including CPU, RAM, motherboard, graphics card, and more. It works on simple interface and helps you view the temperature in real-time of critical components on your PC. It is useful to easily spot problems and fix them. It allows you to take results screenshot, XML or text file for easy sharing. In other features, it offers advanced PC insights, automatic updates, premium support, and more.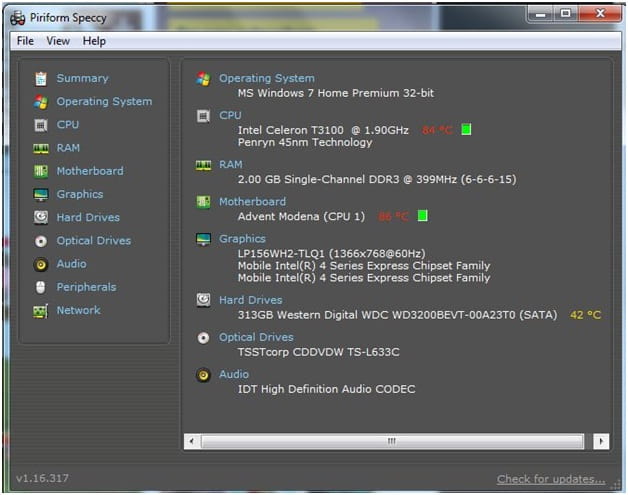 HWMonitor
HWMonitor is one of the best CPU temperature monitor software for Windows 10 that reads and displays important health sensors on your PC including temperature, voltages, fans speed, and more. You can use this tool to easily handle most Winbond ICs, most common sensor chips, and more. You can also use this tool to read modern CPUs on-die core thermal sensors. Using this powerful tool, you can easily monitor and manage CPU temperature in an effortless manner. This free and lightweight tool works on the intuitive interface to deliver detailed results in the most effective manner. You can use this tool to avoid a lot of system hardware related issues seamlessly.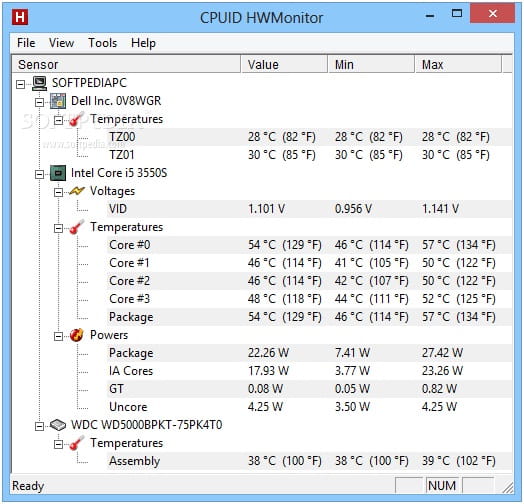 SIW
Use this advanced system information software for Windows to analyze and monitor your system hardware temperature and stat. It offers detailed information about your PC properties and settings including network information, hardware information, software information, and more. It displays scan report in a comprehensive manner to make it easy for you to understand. It creates a comprehensive report file in various formats that you can run in a batch mode. Here, system information is divided into three major categories including software information, hardware information, and network information.
Conclusion
By maintaining CPU temperature on your Windows 10 system, you can keep your system problems free. When you have a system overheated, you may encounter problems like slow performance, unexpected errors, and frequent shutdowns. Thus, to avoid this problem the best way is to monitor CPU temp in Windows 10. Here, we have also discussed CPU temperature monitor apps for Windows 10 to help you fix the issue. If you know more such apps, then feel free to comment below.
Summary: One of the best ways to keep your system performing well is to check & monitor CPU temperature to avoid performance issues. Let's discuss ways to do this.
Author Bio: – Chandra Shekhar Choudhary is workingas an SEO analyst and technical Content Writer. His potential of writing is PC tips, Android and Mac tricks, cpu temperature monitor and he is anxious in writing other technical blogs. You can also find Chandra Shekhar on Facebook, Twitter and Instagram.