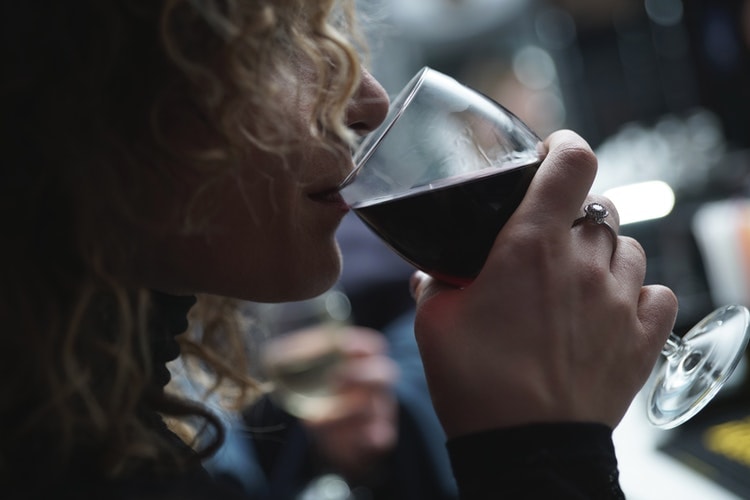 Do you want to start a wine cellar at home and don't have enough experience as to how to begin? Or do you have to buy wine to make a red wine braised brisket for the dinner party you are hosting at your place? Are you a little unsure about how to buy a good tasting wine in such situations?
According to experts, a good wine doesn't necessarily have to be old or expensive. All you have to do is know how to to select a good wine. It is not merely about drinking the wine but more about experiencing it. We will help you get through a situation of choosing the best wine and not come off as someone inexperienced in the vino world.
1. Read the back label
Study the label of the wine before purchasing it. Don't be too impressed by the fancy bottle or the artistic label. They can be deceiving! Read the back label and find out about the aging process, fruits added, other flavours, the region and the importers.
You can also check for any stamp of approval or an award which the wine received. Don't hold back from asking your wine- expert friend or the wine steward if you are at a restaurant. It's always good to go for recommendations especially if it is your first time!
2. The Aroma
Swirl it and then sniff. Take in the scent of the wine nice and slow.
Notice the legs of the wine- the slender lines of your drink going down the sides of the glass. It doesn't really indicate if the wine is good or not but can tell you about the alcohol content.
The more you smell the wine, the better it may taste. You may smell apples or peppers or honey and decide what is appealing to you. Experiment a little! If you like the smell, you will like the wine. Trust your nose.
3. The Taste
After you swirl and sniff, take a sip. Allow the drink to move around your tongue. Let your taste buds identify the flavours- is it peach or melon or blackberry?
It's better when all the flavours rest on your tongue. When the wine's fruit flavours swirl across your tongue, you are in for a wine that is balanced and complex.
4. Know The Wine
Research about your wine a little before purchasing it. You can google and find out about its region, climate conditions and other details.
If your wine belongs to an extremely cold or hot region or a place that receives too much rain, chances are that the grapes took a toll and the quality might have been affected.
Also don't be misguided by the age. It isn't necessary that a vintage would taste better than a young. If the wine is intended to be enjoyed young, go for it. Also, red wines can be had in two to three years and whites in one to two years after bottling.
Ask the wine steward at the bar about the wine you wish to order. It's also good to increase your vino knowledge!
5. Experiment A Little
Go for some variety of wines to find your preference. Once you find something that you like, stick to it. You can also try wines which are similar to your favorite one. Pair your wine with a complimenting chocolate for a delightful experience.
Don't blindly go for a wine that people prefer. If you like something uncommon, remember that wine preferences are subjective. The best wine is the wine that you like. Take your sweet time to find the wine that is perfect for you.
Don't be very particular if you are a beginner. Try different wines and experience the deliciousness of it. Once you start to identify and have preferences, you are in for a treat.
Author Bio:
Melissa Lobo is an avid reader who enjoys getting lost in the world of books. Caught by the fashion bug, she also loves to pen down her thoughts on paper and share them with the world. A traveller by heart, she enjoys meeting new people and experiencing new cultures.