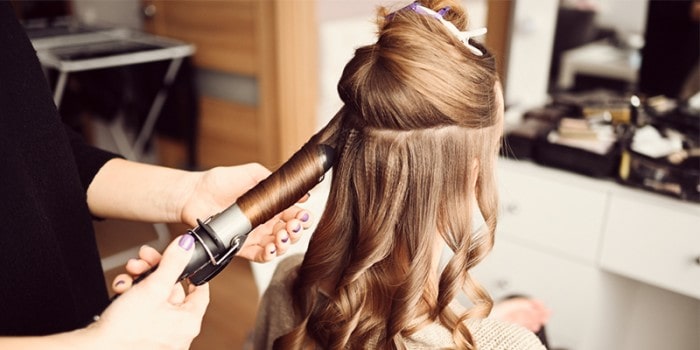 Introduction
With so many hairstyles now available in the market, it can be intimidating to pick out the best one. Choosing the wrong style will demean your natural beauty and affect your self-esteem also. That's why you need to consider all the possible factors which define a hairstyle, starting with face type to texture.
In the below article, we have explained five different factors based on which you can compare different hairstyles to shorten the list. After all, everyone likes to get a style that will make them look more beautiful, bold, and express their persona most easily.
Understand your face type
The first factor that we will focus on is the face type. Hairstylists consider four major face types. These are:
Oval face: The length is longer than the width on the horizontal plane. It would be best if you had a hairstyle that will shorten the length and create an illusion of a round face for these faces. In addition, people with an oval face can try any hairstyle, starting from short bobs to long wavy curls. However, avoid fringes at the front because that will hide your forehead section, giving an improper look on your face.
Square face: Here, the width and length of your face are almost the same lengths. But there are sharp angles, like on the forehead sides and the jawline. That's why you need a haircut which will be softer and will help in smoothening those curves. If you want short hair, go with the lobs having a curtain or side bangs. Extremely short hair like the pixie cuts won't be ideal for your face. In addition, medium-length hairstyles are ideal. However, avoid getting straightened hair completely. Adorn your medium hair with volume by curling the tufts in a wavy style.
Round face: Women having the same forehead and cheek width are considered to have a round face. The cheeks are the most prominent part of the face, and you will need a hairstyle that will highlight the fullness of the cheeks. Angular bob with side-swept bangs, shortened pixie with side parting, shoulder-length lob with front fringes, and others. In terms of medium or long hairstyles, straightened hair will be ideal. Make sure the hairs are rolled inside and curved in a way where the strands adorn your cheeks.
Heart-shaped face: These are also known as the inverted triangle face type where the chin is narrower, having a conical structure. The forehead is the widest part. Cheeks have a lesser volume with a sharp angle near the lips. For these women, side-parted bangs with medium-length hairs will be ideal. The side bangs must be layered, with only one side. Chin-length angular bobs with side parting are also suitable for heart-shaped faces.
Choose the proper length suitable for you.
Based on your face type and the prominent factors on your facial structures, you need to choose the length. Usually, the hairstyles are divided into four major lengths, which are:
Short-length hairstyles where the hairline will end right at the beginning of your nape. The front portion must end at the chin or above if you are planning to get curtain bangs or layered angled bob.
Neck-length or shoulder-length hairs are the middle versions between short and medium hair lengths. Here, the hairs will either end on your shoulders or somewhere near your nape. Lobs-textured curly shags, and others are examples of this hair length type.
Medium-length hair will come down in cascading waves and will end near your thoracic region at the back. If you want to keep this length, the best styles will be wavy or curly hairs having textured and layered looks.
Long hairs are very rare, and usually, they will look suitable with straight cuts having stepped or layered styles. However, long-length cuts are suitable for those having thick natural volume only.
Daily profession matters a lot for hairstyle.
Another property on which your hairstyle will depend is your profession. Some hairstyles implicate a casual look, while some are more on the formal side. So, based on what you do or are involved in, you need to choose a proper hairstyle.
For example, if you are working in a top-class private company, your hairstyle must be classy, chic, and define your persona. If you are involved in sports, make sure you either get the short-length hairs with no bangs or the long hairs to make a ponytail or a bun.
Similarly, for university students or women doing normal jobs, casual and messier hair are suitable. For example, messed up a lob, curled wavy medium-length shag, textured bob, and so on.
Volume and thickness of your hair
Based on the thickness and volume of your hair, you need to choose the proper style. Textured and layered looks are only possible for women having thick hair. To create the layers or the textures, the stylist will need enough tufts to increase the volume.
As for women having thinner hairs, it's best to go with the simpler cuts, having no layers or textures, this will help in bringing out your natural beauty perfectly.
Choose a hairstyle based on hair color.
The last factor on which the hairstyle will depend is the hair color. If you have a mixed color, say brunette on the inside, and blonde or washed-off grey on the outside, layered or textured look will be the best. Moreover, it's best to get a bob, lob, or shag cut with waves and curls. This will highlight the color differences easily.
If you have a normal hair color with a single shade, bangs, straight tufts, rolled-out bangs, and curtain bangs will be the best.
Conclusion
If you have decided on the hairstyle you need for yourself, immediately make an appointment through the salon booking app without delay. After all, it would be best if you gave the hairstylist enough time to create the hairstyle you are looking for.