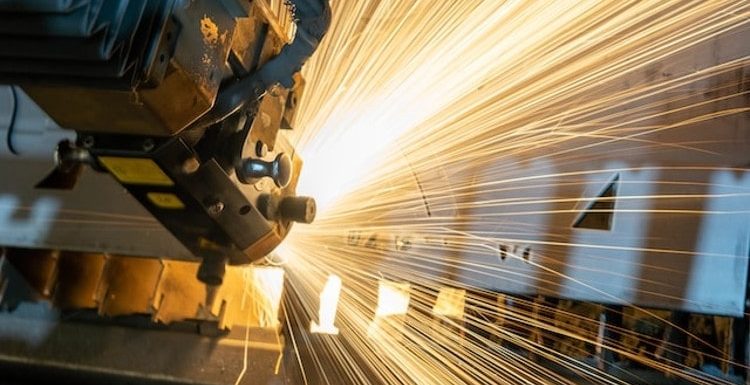 The process of product creation is crucial for firms that want to remain competitive and fulfill the requirements of their customers. However, the process of producing new items may be both time-consuming and expensive. This post will go over some helpful hints for increasing the efficiency of product development, which will assist firms in bringing new goods to market in a timelier and cost-effective manner.
Ways to Increase Product Development Efficiency
Set clear goals and objectives.
It is necessary to clearly define your aims and objectives to increase the effectiveness of product development. This comprises describing the issue that the product is meant to answer, specifying the necessary features and functionality, and providing a timetable for creating the product. The development team is provided with a road map in the form of clear goals and objectives, ensuring everyone is on the same page and working toward the same end goal.
Prioritize features and functionality.
There are variations in the quality of each product feature. The ability to prioritize features and functionality in response to the requirements of customers and the demands of the market may assist in focusing the efforts of the development team and reducing the amount of time and resources spent on less important items. This may also assist in avoiding the expansion of the product's scope and guarantee that it is delivered on time and without exceeding the budget.
Involve stakeholders early and often.
Early and frequent involvement of key stakeholders in the product development process, such as consumers, product managers, and subject matter experts, may assist in guaranteeing that the product satisfies the demands of the target audience and limit the likelihood of expensive adjustments being required later in the development cycle. Early participation may also assist in identifying possible barriers or areas for improvement, boosting the total product quality and lowering the time needed for its creation.
Embrace agile development methodologies.
Agile development approaches, such as Scrum and Kanban, are intended to boost the effectiveness of product development by partitioning the development process into smaller iterations that are easier to coordinate and control. This allows for more regular testing and feedback, which reduces the chance of mistakes that might result in significant costs and enables the development team to adjust to shifting market circumstances and evolving client requirements.
Use collaborative tools and technologies.
Product development may be made more efficient using collaborative tools and technologies such as software for project management, version control systems, and communication platforms. These tools and technologies enable real-time collaboration, version tracking, and simplified communication, all contributing to an overall efficiency improvement. These technologies may also enhance team efficiency by minimizing the time team members spend on administrative activities and freeing them up to concentrate on developing the team's products.
Automate repetitive tasks
Automating repetitive operations, such as testing, deployment, and code reviews, may assist in boosting development efficiency by lowering the time and resources spent on these tasks. Some examples of such tasks are code reviews and deployment. This may free up team members to concentrate on higher-level duties, such as creating and developing new product features and increasing the quality of the product as a whole. Moreover, One way to increase product development efficiency is by utilizing low-volume injection molding, which enables rapid prototyping and testing of designs before committing to large-scale production.
Foster a culture of continuous improvement.
To increase the effectiveness of product development, it is vital to cultivate an environment of continuous improvement. This involves conducting frequent reviews and assessments of the development processes and identifying areas in which improvements may be made. This may assist in guaranteeing that the development processes are simplified and efficient, enabling the team to provide high-quality products more quickly and with more efficiency.
Leverage external resources
Utilizing external resources such as freelancers or consultants, for instance, may be able to aid in boosting the pace of product development by providing access to a certain set of skills and experience. This might help reduce the time and resources spent on development, freeing up the team to focus their attention on higher-level duties.
Monitor progress and adjust as needed.
To improve the effectiveness of product development, it is essential to monitor progress and make necessary modifications to development methods. This involves monitoring key performance indicators, such as development time, cost, and quality, and making modifications as necessary to ensure that development is proceeding as planned and fulfilling the goals and objectives that have been defined.
Celebrate successes and learn from failures.
It is crucial to develop a culture of innovation and continual development to recognize and celebrate achievements while drawing lessons from mistakes. This involves giving credit where credit is due to team members for their triumphs and efforts and seeing setbacks as chances to grow and refine development procedures.
Conclusion
In conclusion, increasing the speed at which new products may be developed is crucial for keeping up with the market and satisfying consumer demands. Setting clear goals and objectives, prioritizing features, involving stakeholders early and often, adopting agile methodologies, using collaborative tools and technologies, automating repetitive tasks, fostering a culture of continuous improvement, leveraging external resources, monitoring progress, celebrating successes, and learning from failures are just some of how businesses can streamline their development processes, resulting in a redefinition of success. Successfully competing in today's dynamic marketplace requires a strong focus on driving growth via efficient product creation.