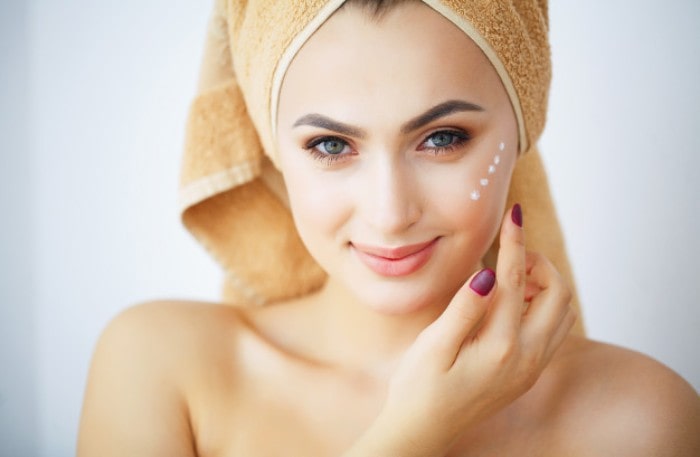 Every season brings its own unique challenges when it comes to maintaining your skin; however, there is something particularly awful about the winter. The colder months can wreak havoc on almost everyone's skin, and it can often feel like there is nothing you can do to combat it.
The cold weather quickly causes the skin to feel dry, tender, and irritated. On the other hand, the indoor heat sucks all the moisture from your skin. Together, these two conditions create significant problems for your skin. One of the most important things you can do is to eat foods that are high in water content (watermelon, oranges, tomatoes, carrots), as this helps to hydrate your skin from the inside out.
Still, there is more that you can do. From the importance of owning a humidifier to the best facial, the perfect thermostat temperature to the skincare ingredients that must be avoided, keep reading for all the essential tips and tricks for maintaining your skin throughout the colder months.
1. Look for ways to increase moisture.
Your skin is what keeps water inside your body, so if it is dry and cold, then the water is going to evaporate off the surface more quickly. Therefore, to prevent dryness, you want to look for ways to increase moisture.
One of the best ways to do this is to have a humidifier in your home as it will add moisture back in (this is particularly important if you often blast the heating). Look to place one in each room that you spend a lot of time in – your office, your bedroom, your living room. Additionally, your skin will thank you if you keep your thermostat at a cool yet comfortable setting at around 70°F.
One of the biggest mistakes that people make is that they go outside – into the cold – with damp skin. Unfortunately, this is going to make your skin and lips chap a lot more frequently. Each time you wash your hands, make sure to apply hand cream or ointment (lotions are better during the warmer months). Furthermore, to help your hands stay soft and unchapped, opt to wear waterproof gloves when washing the dishes and cleaning the house.
Generally, it is highly recommended that you avoid taking hot showers and baths as these can significantly dehydrate the skin. That being said, when it is cold outside, the last thing you want to do is take a cold shower early in the morning.
So, if you crank up the water temperature, you must remember to moisturize afterward to ensure your skin doesn't lose excessive amounts of water. As soon as you step out of the shower, blot your skin dry and then apply a thick moisturizer to seal the water into the skin. The longer you wait, the more moisture you are losing, so don't delay!
2. Switch up your skincare routine.
Each season requires you to make a few changes to your skincare routine. During the colder months, you want to opt for a cream-based cleanser that is gentle and doesn't strip moisture from your skin. If you usually use a cleanser that contains glycolic or salicylic acid, then you want to alternate with a more hydrating option that includes moisturizing ingredients.
After your cleanser, apply a hydrating toner and moisturizer to seal in moisture. Avoid using toners and astringents that contain alcohol, as this ingredient further dries out your skin. If you tend to suffer from dry and itchy skin during the winter, stop applying products that contain alcohol and fragrances. By removing these ingredients from your skincare routine, you will help your skin to retain its natural oils. In the evening, always use a thick moisturizer on your face and body.
Many people have issues with their lips when it is cold, although this usually can be solved by applying a moisturizing balm (for example, petroleum jelly) that heals dry, cracked lips.
3. Exfoliate less, try facials more.
Depending on your skin, you are either going to want to exfoliate less than usual or completely cut it out from your skincare regimen. The reason for this is that the cold air and dryness compromise your skin's barrier. For individuals who have especially dry skin, exfoliating should be totally avoided during the winter months. If your skin isn't too dry, then you can exfoliate no more than once a week – enough to aid your skin's regeneration, while also enabling better absorption of your other skincare products.
On the other hand, winter is the best time for frequent facials as they help to restore moisture, reset your skin, and boost circulation. In fact, with the right facial, your skin will be looking as glowy and radiant as it does during the summer. For example, a hydrating mask will reduce the redness that comes with irritated, dry winter skin, while also plumping and firming the skin and smoothing fine lines.
Additionally, you want to have a facial treatment that seals in a layer of vitamins and antioxidants that shield your skin from the elements, such as the Guinot Hydradermie facial. Facials with antioxidant blends can assist in reversing the free radical damage your skin acquires from sun exposure and pollution. Moreover, these antioxidants also decrease inflammation, enhance cell circulation, and stimulate the growth of new skin cells.
What do you do to maintain your skin during the colder months? Which products or treatments do you find work the best? Let us know your tips, tricks, and any relevant insights in the comments below!
AUTHOR BIO
Hillary Kozma is the Owner/Managing Director/Creative Director of Kozma & Kozma Salon. Having built the foundation of her skills with an apprenticeship under a direct protege of Vidal Sassoon, Hillary and her husband opened Glow American Salon in Qatar in 2007 before expanding to Dubai as Kozma & Kozma in 2016. Hillary is hailed by the media as a "pioneer in her field" for introducing new talents, concepts, philosophies, and techniques to the Middle East.