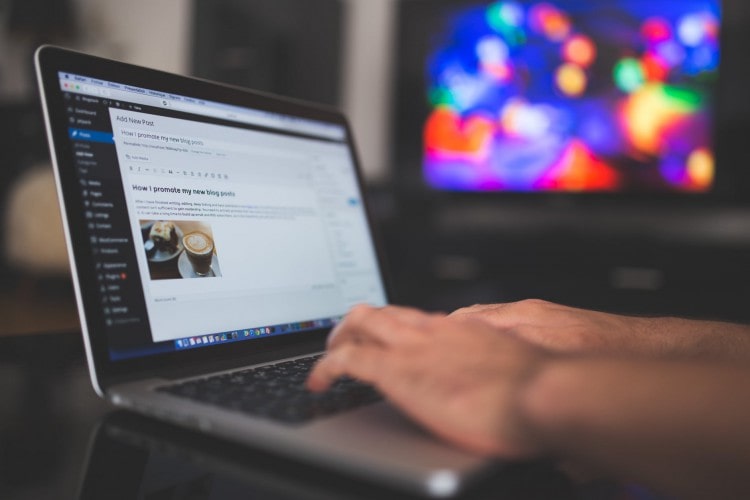 Many webmasters have the bad habit of neglecting minor details in their blogs. It is important to note that these small things bring huge changes to your writing and presentation of your blog. In order to be a successful blogger, the right tools and efforts are required to stand out. But the blogging market is getting crowded by the day. Thus, it is difficult to select the best platform to stand out from the rest.
Like every other thing in digital marketing, blogs too have their own personality. There is a slot of 38% of people who will stop engaging with a website if the content/layout is unattractive. This personality is heightened through the means of content, design, elements and such. All you need to take care is that your blog look attractive. Though everyone plans on certain special things to make their blog stand out, the design and style of blogging need to be exceptional so as to attract the attention of the readers.
The following points can be of help:
Email opt-in forms:
Building an email list for your blogs can help you grow your blogging network and reach to a great extent. There are certain things to be followed while building the email list. You can grow it either through the means of guest posting or by linking the blog to your subscription page. Another means can be by using opt-in forms in the right place of your blogs. Multiple email services offer such useful built-in features.
If you are going for opt-in forms, here are the top three places where you can install them. Be rest assured, that these never get unnoticed.
Above The Fold: It's important to place the opt-in at a place which is directly visible to the visitors when they open your site.
Above Sidebar: This is the second most noticeable place to position your opt-in. Email-opt in place comes in handy when people click the blog to read it.
Below Each Blog Post: If people like your post, there is a chance that they will take some form of action. That can either be a blog comment, sharing the content or subscribing to the newsletter. So it's a good idea to place an opt-in below each post.
Design Matters:
It's impossible to create the first impression on your visitors if you are using cheap themes. Most bloggers make this mistake. It is okay if you don't want to invest a lot of money on your blog design, but you have to invest some to buy better themes for your blog. While buying the themes it's important to consider certain factors such as SEO updates, support and such.  However, if you still wish to keep the design free, there are multiple elements available on the site that you can use to add some bling to your blog.
In addition to a good design, speed is an important factor which must be considered. In order to load your blog faster make sure you get rid of all the unnecessary widgets, plugins and clear the space in your sidebar.
A good typography is also required. In that light avoid using fonts which are too hard to read. Since most blogs deal in textual content, the criteria of readability must be met.
Content Is Not The King:
Yes, you read it right. Content is not the king. Readable content is the king. If people enjoy reading your content and find it attractive, then half of the war is won! Here are a few things you can do to make your content readable.
In order to make your content readable, it's important to introduce some killer titles.  This can be done by using numbers, time frames, and such other attractive figures. The idea is to keep titles effective and strong.
It's important to draw the readers at the end of the post, that's the only way to get comments. If you want the readers to comment, you need to ask them to do so! Ask them what did they like about the blog, or what did they dislike about it! Any publicity is good, both negative or positive.
Images also play a key role in blogging. Many bloggers make the mistake of downloading the images from Google. Most of the pictures on Google are copyrighted, and thus the blogger might face an issue sooner or later. In that light, get the images from image sites such as Unsplash, Pixlr, and Shutterstock. Or you can also use Canva to recreate an image taken from Google.
Blog As A learning Spot:
Though design does matter, it's always the content in your blog that steals the spotlight at the end of the day. It's a wrong idea that posting a blog on a daily basis will get you more followers. It's not about the quantity, but it's about the quality. That is, the blog topics need to be interesting and catchy so as to gather attention.
If you wish to build a better blog, it's firstly important to build an audience base who would enjoy reading your blogs. The way to do this is by responding to the comments made. If it's not possible to respond to all, it's important to respond to those who could really use some help. This will go on to show that you care for people and will fetch you good results at the end of the day.
Don't Go Overboard With Ads:
There are many blogs which flood the page with all the ads possible under the sun. But what is the use of all these ads if you don't have traffic? It does no work other than slowing the load time of your blog. The focus should be on driving more loyal audience to the blog.
So keep it simple and effective.
Author Bio:
Prince Kapoor is a seasoned Marketing Analyst and Blogger at www.viralchilly.com. With his skills, he has been helping fellow marketers and brands worldwide.