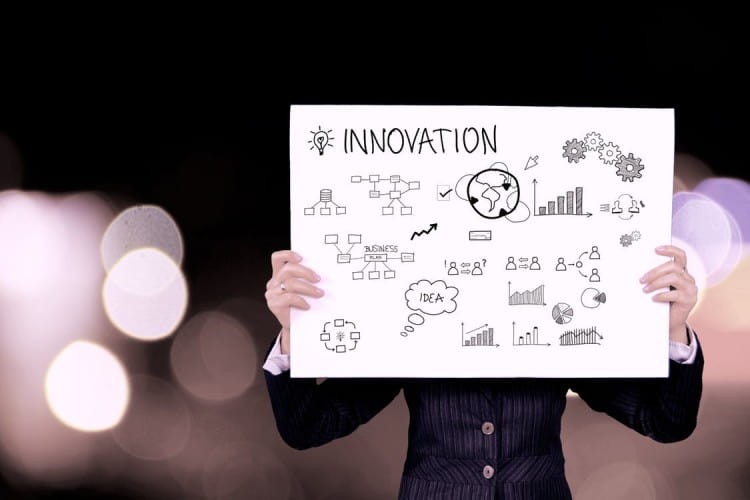 The idea of becoming an entrepreneur is becoming popular due to some successful start-ups in the market and also as a result of people getting bored with the 9-5 lifestyle. Not everyone is made for 9-5 work-shifts, let's just accept it once and for all. Small is the new big, and thinking big is the new creative idea. Having your own business is an ideal job, where one can be their own boss and have people work for them.
Aspiring entrepreneurs find it inspiring when small businesses take over bigger businesses. Business tycoons buy ideas of other successful businesses that seem to generate massive revenue in the future. Investment is crucial for starting any business; in this digital era, businesses are re-defining their prerequisites. And then here are some successful ventures entirely based on ideas or skills. Here are some suggestions for a startup business:
1. Online Course Creator
A course creator must have an eye on everything that should be learned or taught to the market. It obviously should have a more constructive use later the training ends. Leaners should be taught to utilize that knowledge later in their practical lives. If you have a keen interest in education and are more inclined towards designing the structure of the curriculum, this might be the right job for you. It's your concern that brings you to it. Keeping interest in Media Studies, Art, History, Medical or any subject can be a reason for you to actively participate in this department. You can design a curriculum incorporating the right proportion of theory, projects, hands-on experiences, market exposure, latest trends, and presentational skills. As an extension to this, you can teach an online course as well or outsource trainers from anywhere in the world and earn through it. You can check Udemy to see how things work.
2. Professional Reviewer
Yes, you read that right. You can earn by just reviewing products. Become a professional reviewer, share your reviews online, get free products for reviewing and charge for your services. Once you become a household name, companies will start contacting you for reviewing their product or service. Companies will benefit your reviewing as a marketing tactic for reaching out masses through you. You can publish the reviews on your blog or website, Instagram or Facebook page, YouTube channel or sign a contract with a magazine. If you love watching TV or Films, you can also get a TV Plan and watch shows or movies, and review them online. The list is endless.
3. Virtual Assistant
Thanks to technology, we have jobs like Virtual Assistants in the market. There are companies who just need someone to book them appointments over the phone, take orders or reserve bookings. If you don't like going out every day for work but have all the skills to get the job done, this is the right job for you. You can manage an organization's social media pages, maintain websites, bid online, and take calls every day on the company's behalf. These are only the popular Virtual Assistant's jobs in the market. You can search for more. The essentials for becoming a VA is to have a smartphone or laptop with an internet connection for becoming a virtual assistant.
4. Social Media Influencer
Speaking of creative ideas for starting your business, social media influencer's job is one of the most trending idea these days. We open Instagram or YouTube and all we see is influencers getting an invitation for an event, receiving goodies or PR packages. This is a fancy job, however, it requires dedication and same enthusiasm on a daily basis so you can carry out your tasks. Creating a website is not mandatory for becoming a Social Media Influencer, however, building a blog, Instagram or YouTube channel or any of these with the good following is essential. Once you have a good following, you will start getting tasks. You will be required to make a business proposal which you can pitch to your potential clients for generating revenue out of it.
5. Recruitment Consultant
The idea is to hire external resources for a company and help them save their time. You will have to do the sourcing, marketing, and onboarding until the deal is sealed between the client and the potential candidate. Once the candidate is selected for the job, you get the money for your services or you get to negotiate with the client. Hiring a candidate usually requires massive marketing, planning budget, strategic planning, engagement of multiple resources for filing a single requisition, but the recruitment consultant takes all the pain and delivers the candidate for the final interview. You should know your worth and charge the right amount for the time devoted on the task.
6. Mobile Wedding Services
The creative part about this idea is that it is an amalgamation of event management, travel guide, and mobile business. You need to have vendors and all the key contacts at your fingertips to get all the jobs completed right on time. You have to take care of photography, videography, flowers, make-up, catering, travel agency in case of a destination wedding, etc. With all the quality services provided on time, you will receive more clients for other events like birthday, anniversaries, bridal or baby showers, etc.
The best part is, you don't need an office for that, but having all the responsive vendors and a reliable team is significant for the survival of your business. This business can be a challenge if any of these are missing or not on time. Coordination is the backbone of event management. Take care of it.
The bottom-line is…
You don't have to be an artist to have a creative start-up business. As long as your idea is unique and interactive, it can be as technical as developing an Uber app – it will reap results. You should focus on the idea, the best method to find a workable idea is through researching, reading, and knowing the competition. The key is to find a solution for people. Take inspiration from already existing businesses but don't copy; read business models, make a business plan and take feedback from the business expert(s). If the idea is strong and do-able, investors are always looking for ideas, and at times, creative ideas don't even require huge money investment.
Author Bio:
Nathan John works as a content editor at Spectrum Offers and he has seven years of experience in content writing and marketing.