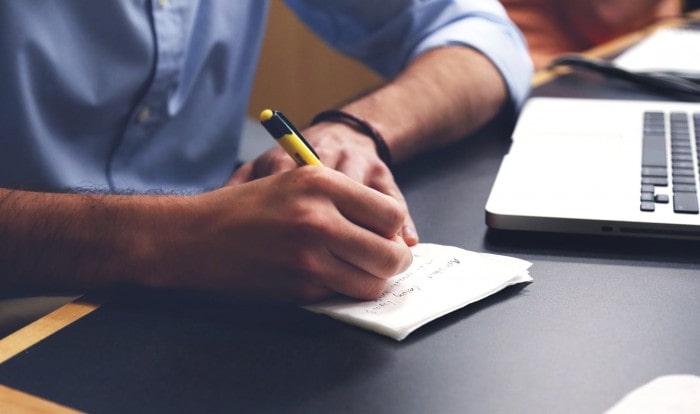 University students are often required to write custom college essays as part of their course. It is because by writing these essays, they gather useful skills that make them more aware of their professions. Collecting information to write essays requires you to look at different sources. After that, you have to use your unique skills to turn that information onto a uniform article. This is done by integrating the most important aspects of your sources. Therefore, at the end of the research, what you end up is your unique work that has never been published elsewhere. Here are the reasons you should write essays in university learning.
It makes you more creative
The entire process of writing university essays involves creativity. Although most of the information is available out there, every student has to put it uniquely. It takes a brilliant mind to say the same things that scholars have been saying over the years without sounding like them. In addition to that, it makes you combine the findings of various studies so that you come up with better recommendations. This creativity is needed when solving problems that are affecting your profession, and therefore, you should embrace the essay writing process.
Creativity also manifests itself in essay writing. When a student writes an essay, he/she has to deal with different fields that require him/her to "think outside the box." Most people mistakenly think that creative writing is only for the "experts"- That is novelists, poets, and playwrights. However, any student can expand their creativity in the classroom by indulging intensely in essay writing. When writing essays, students should borrow the language and writing skills from experienced writers, which enables them to create their unique and quality content through poems, plays, and stories.
It prepares you for the workplace
When you finally graduate from the university and get your first job, part of your duties will be to find solutions to various challenges; just the same way you did when writing university essays. You will notice that your seniors do not give you all the information that you need. Instead of that, they will provide you with past case studies, and expect you to analyze them so that you come up with better solutions. Every day, your work will be about solving problems with customers, partners, the government, and many others. When you can write an essay from scratch, it shows that you can also develop these solutions without breaking a sweat.
Essay writing also places you at par with the past and present events, which prepares you for the job ahead. The main difference between a pass and failure in college is your essays' quality. You will also be employed basing on the good essays you present. Today's professional world view "writing" as a must-have skill for hiring any professional employees and promoting them. Therefore, if you dream of climbing to the corporate top, you should improve your essay writing skills.
Because of the importance of academic essays, most students turn to professional writing services. However, it is advisable that students cultivate their writing skills since with time; they can learn to write proficiently. In case you seek the services of essay writing services, ensure that you go through the papers before handing them over.
It makes the information to stick in your mind
It is easy for the modern university students to forget the things that they learn in class right after they walk out of the lecture halls. It's because many things affect their minds; therefore, the curriculum developers had to come up with ways through which they can understand those concepts more. They discovered that if they make the students develop essays on their own, it will stick in their mind. Nobody can forget the information that they developed out of nothing. You will always be remembering your sources of information and how you pieced them together to come up with that comprehensive report.
When writing an essay, you should choose writing with your hand rather than typing. According to experts, using your pen and paper has serious benefits in retaining information. When you write by hand, you coordinate verbal and fine movement systems that improve your retention capabilities. As a student, you don't have to write everything the lecturer says- But with handwriting, you can write in different styles which enable you to gain more knowledge from the lecture. Writing by hand also takes longer, which is important for understanding information at a deeper level. With a hand, you will also be able to write the important keywords that help you to, remember a concept- For a laptop, it is hard to change writing styles since the programs allow consistent writing only.
To sum it up, coming up with university essays is a good way to impart knowledge into the minds of leaners. In addition to that, it helps them to contribute to future learning because those who come after them will be using their reports together more information and in return, they will come up with even better essays as seen at Thesis Geek. Writing these research papers is an endless cycle that involves everyone that goes through university.