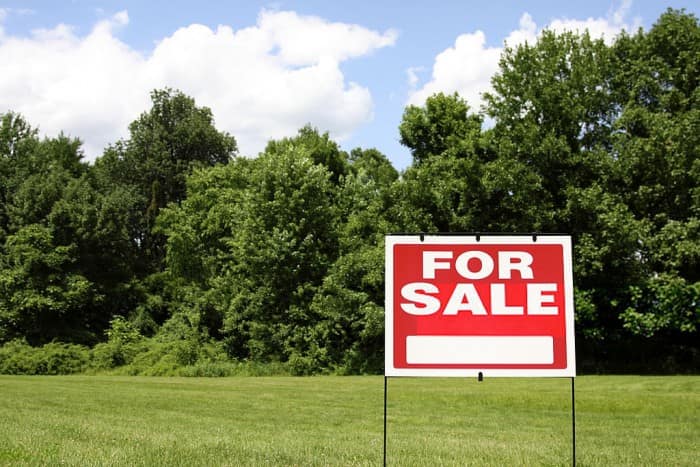 Sellers often struggle with selling their vacant land fast for many reasons. For one thing, selling vacant land is not the same as selling a home. Land sales typically have longer sales cycles than other types of real estate properties. There's also the issue of finding buyer financing as banks are less likely to lend on land properties, as it can be difficult to liquidate in the case of foreclosure.
Regardless of the challenges of selling your vacant land, you can still make a fast and successful sale if you have the right knowledge on how to do it. The following is actionable knowledge that can help you set yourself up to sell land fast.
Offer a Reasonable Price
Many land buyers are looking for an excellent deal and offering the lowest price possible is sure to attract the attention of your potential buyer and accelerate the sales process. Price your land competitively by checking out local listings and looking at "comparable sales" or similar properties that are selling. You can show at least ten comparable sales on the market to justify your price to the buyer.
Another way of figuring out the right price for your land is to seek the advice of a real estate professional. Real estate professionals who have been working in a local market for years can be the best source of knowledge when it comes to pricing your land. Local pros can help offer you information on recent sales and what price to list out if you want a quick sale.
Additionally, real estate professionals can also help you market your property to their client list if you decide to list it with them.
You should always try to put yourself on your buyers' shoes. Most land buyers pay for cash for land, as it's difficult to get bank financing for land purchases. Hence, you should offer them the best deal as possible to pay for the property you're selling with their hard-earned cash. In this way, you can close a deal faster.
Make the Land Look Presentable
The first impression of a property sticks in the mind of your prospective buyers. That's why you should prepare your land before you show it to potential buyers. By cutting overgrown grass and picking up clutter around the property, you can show your potential buyers the beauty and value of the land you're selling them. In this way, you can also increase the chances of selling the property quickly.
Provide the Information That Buyers Need
Make sure to research your property and provide as much information as possible when creating your listing. If potential buyers are provided with the right information on the property that they have their eyes on, they can easily make an informed decision on whether to purchase the property.
Ask the county or city officials for valuable information that potential buyers need. Most land buyers will want to know if the property is excellent for them and will fit their plans. Check the zoning and property use regulations, availability of water and electricity, sewerage solutions, local amenities, etc.
Without the right information, it will be hard on the part of the buyers to visualize what they can do with the land. So, by providing them with the correct information, they will appreciate your effort and will likely buy your property.
Advertise Your Land on Listing Sites
One of the keys to selling your land fast is spreading the word to as many people as possible. Nowadays, you can find a lot of platforms and resources to sell your property. Take, for instance, land listing sites. Given the fact that many people are using the internet now to buy real estate properties, land listing sites are an excellent channel to sell your land fast.
The trick is to boost the amount of exposure to the land you're selling using different land listing sites we have today. There are top land listing sites that work well for advertising and selling your property. Here's the list.
● Landandfarm.com
● Landwatch.com
● Craigslist.org
● LandsofAmerica.com
● Backpage.com
Once you list your land to those sites, don't lag in your effort to make a quick sale. Make sure that you are proactive in your approach to find a suitable buyer for your land. You should see to it that you pick up your phone when it rings and answer questions from potential buyers and provide them with the necessary information on the property.
Moreover, you should always follow up with potential buyers to see if they are ready to make a decision. Keep any contact information and make sure to have communication lines open. Indeed, communication between you and potential buyers of the property is vital.
Look for a Direct Land Buyer
Selling directly to the buyer is one of the ways to sell your land fast. If you find a buyer that's willing to purchase your land, you should arrange the deal with him/her immediately. If you sell your property through a third party, it can take you a long time before sealing the deal, and sometimes it won't push through.
If you have no problems dealing directly with buyers, then you can make an agreement with a local title company to handle the escrow process. Then, request the title company to arrange as fast a closing deal as possible.
Takeaway
For many land sellers, closing a successful land sale fast can be challenging. Of course, you have to put in much work when it comes to achieving that goal. However, with the right knowledge and approach, you can sell your property quickly. Just follow the tips mentioned above for that purpose.