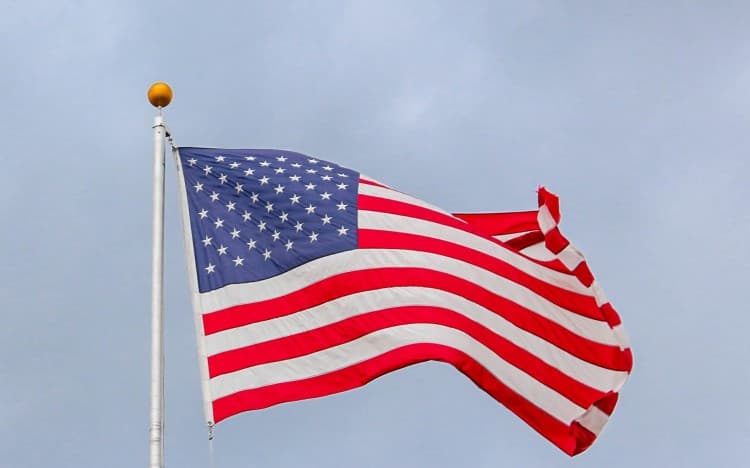 Nursing is one of the most prestigious, most noble professions in the world. With so many people eyeing nursing jobs, the UK has one of the most attractive offers for those aspiring to work in the NHS, or the National Healthcare Service.
Working as an overseas nurse in the UK has now become easier, as the NHS offers those who have trained outside of the European Union to start working immediately after they qualify. Once you're part of the NHS, you'll be able to enjoy the prestige of the position, while being exposed to some of the most advanced healthcare facilities in the world.
However, the job is not all about prestige. There are some adjustments to be made to meet the country's standard, and you will have to put in the hard work to gain the title.
We've rounded the top 7 reasons why being an overseas nurse for the NHS is worth the time and effort:
Job security
Since the NHS is backed by the government, there is more stability in your job. Private health care organisations may come and go, but the British Empire lives on. After all, the government does cater to the nation's health, and it is one of their top priorities. It will take a huge shift in the nation to topple a government-backed health care system.
Some private organisations have been cutting down their workforce but the public sector is actually in search for more nurses. Given this demand, you'll be able to find your niche in the community, and grow from there.
By working in the NHS as an overseas nurse, you are initially guaranteed a three-year contract. This will be enough to provide for you as you settle in the country and find your own footing. The NHS is also keen on renewing these contracts, given that you perform well in your first three years.
Competitive salary
It's no secret that many nurses work overseas for the financial edge it offers.
The salary offers range from £22,128 to £28,746, depending on where you live and work in the UK. Given this impressive salary, it will be more than enough to assure that you enjoy your financial freedom while getting to save and spend on the things that matter to you.
A lot of people who work overseas are motivated by the desire to provide for their families, which is why this is an eye-catching highlight for nurses.
Flexible work hours
The horror stories about working as a nurse overseas are just that: horror stories. Contrary to popular belief, you won't be overworked until you're bone dry and just dragging yourself to survive.
The NHS cares about their nurses and makes sure that they have ample time for their own interests.
An overseas NHS nurse has a standard of 37.5 hours per week, allowing you enough time to manage your work-life balance without risking burnout. To top it all off, you're not just limited to the mandated work shifts.
These hospitals reward overtime pay, and even add up to 60% more for bank holidays and Sundays, along with night shifts and Saturdays at 30%. With all of these extra sources of income, salary is one of the most inviting reasons for being an overseas nurse as we've previously stated..
For those with families, the NHS also gives consideration by giving those with a child under the age of six a more flexible schedule. They also offer generous time for maternity leaves and healthcare coverage for your children.  
This makes sure that you have enough time to work to provide for your family while being there for them physically as well.
Attractive pension scheme
The NHS takes care of its nurses and generously rewards them for their loyalty and service.
The pension scheme is given to regular workers barely scratches the surface of their needs later on in life, which is why the NHS offers one of the most competitive pension schemes in the country. They entitle nurses and other workers to a comfortable pension scheme, coupled with a tax-free lump sum.
For those looking to settle in the UK, this is a point that you should definitely consider. You'll be able to effectively plan for your future in the country and have the means to live life comfortably later on.
Housing assistance
One of the worries of overseas workers is finding shelter amidst the UK's competitive housing rates.
Through the housing assistance offered by the NHS, nurses will have an easier time transitioning to their new life. Loans that are interest-free are being offered to help give overseas workers a jumpstart as they save up for their own homes.  
Discounts for health services
With over 400 health partners, the NHS makes sure that its overseas workers get to save pounds when it comes to keeping their workers' health in check.
Through all of these health service benefits, nurses will be able to save more money for the things that they need. A common dilemma among those seeking to work overseas if thinking that they'll have to spend the first few years keeping themselves afloat and paying off loans.
With NHS, you can start working for the life you want, and not working to pay any loans.
Paid holidays and paid training
Given that you'll be venturing into new territory, training will be necessary for you to adapt well. Thankfully, the NHS also covers paid training so that you can get started through a two-part competency test that is to be shouldered by them.
Now that you've proven your competency for the job, you get to enjoy paid holidays as well! You can use this time to tour the country or visit family, all while being compensated for.
NHS employees are given 27 paid holidays per year, with the allotment increasing every 5 years.
The abundance of a variety of nursing jobs
You won't have to worry about fighting for your spot as a nurse in the UK, because the demand for nurses is great and the job vacancies are everywhere. The current situation of a nursing shortage in the UK has made hundreds of nursing positions available for job seekers.
If you have a speciality that you're eyeing, there is surely a spot for you. The NHS alone has over tens of thousands of job vacancies, apart from the private sectors that are hiring. In this case, the problem will be choosing which position you will want to fill in.
From the multitudes of nursing jobs available, the most important thing is to find one that meets your goals, your lifestyles, and your skills. It's best to seek a position that not only fulfils your needs but fuels your passion as well.
Moving overseas to work as a nurse is a huge leap of faith, and you should carefully consider the job you're applying for. Nursing careers in UK offer many perks, and working as a nurse here may just be one of your best decisions yet.