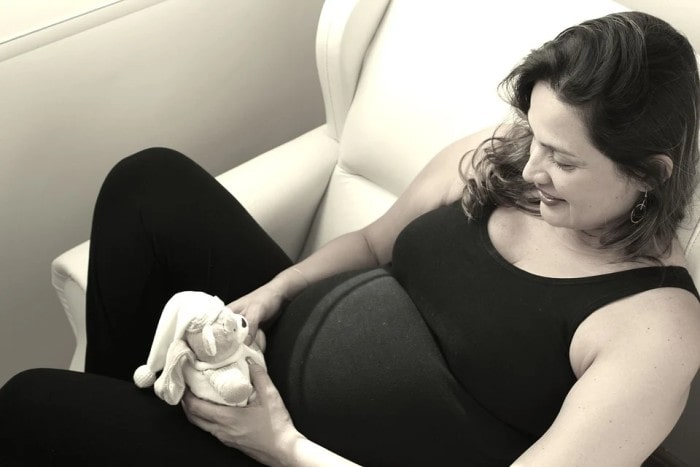 The COVID-19 pandemic has increased everyone's stress levels, more so if one has a medical condition such as being pregnant. According to the Centers for Disease Control and Prevention (CDC), pregnant women are a vulnerable population. They are more likely to be admitted in the hospital and require ventilation, and their risk of preterm birth goes up if they become infected with the virus.
Because of this risk, it is imperative to educate expectant mothers on preparing themselves for pregnancy physically and mentally.
Pregnancy Tips During the Pandemic
Staying fit while pregnant is crucial in preparation for a healthy pregnancy, especially now in the time of the COVID-19 pandemic when extra care is necessary. Here are essential things to do. 
Create a support system 
First and foremost, you and your partner ought to be in this together. It would help if you did not carry the stress or worries alone but get your significant other involved. For starters, try to go to pregnancy checkups together, which will help you feel secure while preparing him for his parenting responsibilities.
In addition to this, you may feel more at ease by having the support of your family and friends — just make sure that you follow social distancing when you keep in touch. Of course, it would be best to have a team of healthcare providers to take care of you. If you want to feel more understood, you can also join the groups of pregnant mothers on the internet or social media to find a sense of belongingness and have the chance to learn more from other pregnant women's experiences.
Focus on what you can control
Pregnancy worries are normal, but the current pandemic and the uncertainties it brings can magnify those worries even more. Try not to focus on the things that you have less control over, as you might lose sight of those you can control.
"Although you cannot control when the pandemic will end, you can control some of what goes on in your daily life," says UNC Health clinical psychologist Dr. Crystal Schiller.
Worrying while pregnant can lead to unhealthy lifestyles, which is detrimental both for you and your baby. You need to be aware when you're stressing and stop it. Focus on the means, actions, and measures you need to take for successful childbirth.
Keep yourself safe by following physical distancing and hygiene guidelines. Follow your doctor's advice on eating a healthy diet, getting adequately hydrated, and doing moderate exercise. Have some outdoor time to get fresh air and sunshine every day as this is good for your overall wellness. 
Set limits
You must already know the unhealthy habits you should limit (or eliminate) when pregnant, such as drinking alcohol and smoking cigarettes. Moreover, you must also limit activities that involve going to public places and social gatherings as a precaution for the ongoing COVID-19 pandemic.
Also, plan on setting limits with family members who want to see the newborn, as it might not be safe for everyone. Remember that this is the time that you need a safer environment the most.
Practice self-care, proper nutrition, and sleep hygiene
Much about self-care involves caring for your body. Ensure you get a good 7 to 8 hours of sleep every night. If you cannot meet that, you could take naps to re-energize yourself throughout the day. It's also crucial to watch your nutrition. Eat foods that are suitable for you and your baby rather than what you want. Boosting your and your baby's health is more important than satisfying your cravings.
Self-care also includes moderate exercises and relaxing activities, such as stretching, reading, listening to soothing music, creating art, getting a nice bath, and the like. The goal is to take off your worries about the pandemic in a safe way. 
Prioritize your mental health
Last but not least, take care of your mental health. There are times when stress feels out of control to the point that it affects your ability to function and think well. This is the time when you should seek some support to manage your emotions. You can also prevent stress from getting out of control by practicing gratitude and appropriate self-care.
Be sure to take some time off from everything or even people who take a toll on your mental health. Set boundaries to avoid being worn out. Keep in mind that you have to keep your stress levels under control to have a successful pregnancy. As advised, make use of your support system, and if that doesn't work for you, you may also seek help from a mental health professional.
Final Thoughts
The COVID-19 pandemic has caused major concerns for pregnant women around the world. Know that you can't just change the situation, and instead of stressing about it, invest your time and energy on things you have control over, such as taking actions and measures to ensure a safe pregnancy. You can also work upon being positive and practicing ways to promote mental and physical well-being.