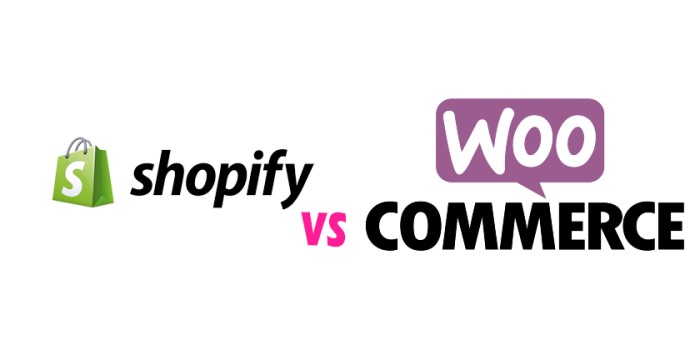 If you are on the verge of starting an ecommerce business, there are several platforms available in which you can build your store. Both Shopify and Woo Commerce are the two best leading platforms that beginners can create for their stores. The aim of this article is to compare the two sites and give enough information that will help you in choosing the ideal platform for your commerce business. Shopify Development and Woo-Commerce plugins are used by the business owners in setting up their commerce website.
Shopify
Shopify is a hosted business site that you can use in creating an ecommerce store. It is made to be convenient in a manner of creating an ecommerce platform. You can acquire a store with monthly subscription plans which range from 29$.
Advantages
The support is excellent full time
Shopify is responsible for vital things like security and uptime.
Its themes and tools are highly optimized to give a better shipping experience to the buyers
Do not require programming knowledge
It is considered better compared to all other SAAS ecommerce website
Disadvantages
A crucial feature in the likes of professional reports are available in the top tier plans
Staff accounts are limited to acquire with varied plans
There is a transaction fee for every sale made
Usage of tools limitation
All the powerful tools and customizable themes are premia
Limited product variation
Compatibility with the third party could cause problems
Woo Commerce
It is a free plug-in that a common word press website into a business platform. Both the woo commerce and word press are free for anyone to use. However, you need to pay for domain and hosting from the provider.
Advantages
There are unlimited staff accounts
You can acquire universal plug-ins to extend your store's capability
Available free themes and cheaply paid themes
Highly customized and you are in the control of your site
It's possible to create a multipurpose website
Product variations are unlimited
You can acquire multi-site from the tools you buy and use it in many ways
Disadvantages
Lack of support from the support though there is good community support
You are responsible for the security of your store through the software itself is secure
The purpose of the platform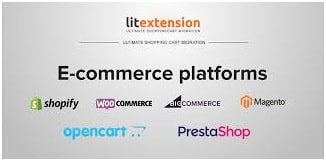 Shopify is mainly a business platform and has all the required features in building it though it cannot do anymore. In it you can add a blog to your store with Shopify through word press could provide better features when it comes to blogging.
Woo-commerce also is a business platform with a word press plug-in. With this platform, it means that it is a multipurpose platform and you are eligible to add any feature using the plug-ins.
Ease of use
This means how much easier it is using these two websites when running our business errands.The Shopify platform has an interface that is straightforward meaning anyone can create an ecommerce store. However, you will need to purchase some tools and additional time to fully launch the site. On the other hand, woo commerce is equally straightforward. But before its installation, there is a need to find a reliable and affordable hosting provider, a domain and also install a word press. Notably, it is much easier building a website using woo-commerce than the Shopify, because there are several readymade importable sites.
Scalability

It is a crucial part of any business. Both Shopify and woo commerce are scalable though they have differences. When it comes to Shopify, you will attain unlimited traffic and storage from the normal plan. However, for woo-commerce, its entire feature is present from the begging. If you want any feature, you can add the free version or buy the paid type. The main scalability comes in the hosting where they limit both your traffic and storage. However, you can choose to change your hosting s as you grow.
There are some websites that have compared Shopify from woo commerce stating that woo commerce is not capable of handling several products since the word press is mainly used as a blogging tool. However, that is not true a currently it can withstand handling as many products as you wish.
SEO friendly
Both Shopify and woo commerce are SEO friendly though initially, Shopify had some problems. But today most of its general tools are free, but you must buy premium SEO tools. On the other hand, woo commerce is optimized easily, considering that word press is made of bloggers, so there is a need for optimization.
Which suits you best?
Since the two websites are outstanding in their performance, it is advisable to go with Shopify only if your website is for shopping stores only. You should have business plans, know your niche, do the SEO, market and ensure you bring quality traffic to your stores. This will enhance the steady and increase in sales from your site. Failure to do that, you will incur severe losses.
Failure to that you can choose to go with woos commerce.  Every person that has moved from Shopify to woo-commerce says that the pricing is too much to bear. Woo-commerce offers you a chance to testing your ideas for business without becoming bankrupt. It is an excellent place to learn while growing. Ideally, it is a platform essential for beginners and any small business owners since it provides opportunities to develop them into bigger enterprises.
Author Bio:
Naman Modi is a Professional Blogger, SEO Expert & Guest blogger at punchpixels.com. He is an Award Winning Freelancer & Web Entrepreneur helping new entrepreneur's launches their first successful online business.