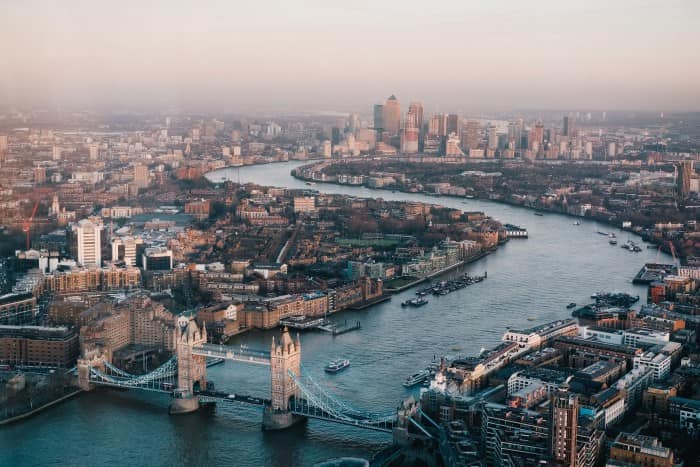 Shoreditch. Probably one of the most famous areas in the East of London with plenty of tourists being attracted to the trendy and hipster area. What was once considered the slums of London; it has grown a personality and growth that sees many local and outer city tourists visiting for a fun packed day with plenty to do. Fancy having a day out there? Well, here's your 24 hour guide to make the most of Shoreditch and what it has to offer.
Shoreditch is situated in the heart of East London and is famous for Brick Lane and lots of galleries and museums to wander around. There is a lot to see and do in this small part of the city. There is something for everyone to enjoy, from eating beautifully prepared dishes, drinking in local bars, to wandering around and sightseeing. Exploring a city within a small time constraint cam seems like an extremely difficult task, especially if you're unsure of what to see and do. Mastering a city in such a short amount of time is becoming one of the latest travel trends. So, here's a guide to explore Shoreditch in under 24 hours!
Morning 
If you're exploring a new destination, you won't want to waste any of the day, especially if you're only there for a short time. Breakfast is one of the most important meals of the day and Shoreditch is known for having some of the best brunch places in London. Indulge in something a little bit different and explore the best local eateries before you explore this wonderful part of the city. Don't sleep in and miss some of the prime exploring time. The morning is one of the best times to people watch and get a feel for the real city. Watch as commuters rush by and other tourists wander around. 
8am-10am: Breakfast
Shoreditch can make even the simplest meal of the day the most exciting part of your day. If you've never visited a cereal cafe before then Shoreditch provides you with the perfect opportunity to do just that. Cereal Killer Cafe located on Brick Lane provides you with a selection of over 100 of your favourite cereals to choose from. The cereals are served in a cute vintage milk jug which brings something a little different to your normal cereal bowl sit down meal.
Alternatively, if you don't prefer such a big sugar rush first thing in the morning, you can always head over to Beigal Bake which is also located on Brick Lane. Here, you'll be able to get stuck into an authentic Jewish bagel which can help fill your stomach. It uses fresh bread and bagels for a valuable price and the service is relatively quick so you're belly won't be waiting too long.
11am: Explore the Art
Now that your stomach's satisfied, it's time to burn off breakfast and feast your eyes instead. There are plenty of art galleries that you can visit, such as Whitechapel Gallery which is the largest art gallery in East London. From there, you can skip to StolenSpace Gallery which is one for the urban artist lovers. Even if you're unable to visit the gallery itself, Shoreditch is practically an open-canvas for street art where you can find plenty of urban art scattered across the walls around Brick Lane and side streets.
Afternoon 
12pm-1:30pm: A spot of shopping
After you've explored the culture of Shoreditch, you can head down to BoxPark for a mini shopping spree. It's nothing like your traditional shopping trip as it has shops and cafes that are housed in large shipping containers. The shops tend to change which means there's likely to be something different each time you visit but you can find shops to do with art, fashion and lifestyle.
1:30pm-3pm: Lunching in Shoreditch
After all the shopping, you've surely worked up an appetite again, no? Luckily, Shoreditch can also cater for lunch too where you can find a variety of restaurants and cuisines. Head down to Redchurch Street where there are plenty of swanky cafes and restaurants. London is renowned for being really expensive for food, drinks and travel, so it's always good to do a little bit of research before you choose a lunch spot. If you find that the prices are too high, you can always head to the Dines app to find your favourite spots to eat for cheap.
3:30pm-5pm: Explore what makes Shoreditch great
You really won't get enough of the shops considering Shoreditch is so hipster and unique. Rather than shopping at your high end retail stores, instead you'll find plenty of independent and boutique type stores. For traditional music lovers, you can always head down to Rough Trade East where you can check out vinyls and music records.
Evening
The evening is one of the most exciting times to explore a city, there is so much to do and see during the day, but nighttime is when the city truly comes alive. Shoreditch is famous for having a great nightlife, with lots of hipster bars, puts and cool little restaurants to try. Even with limited time, there's always room for a few drinks!
The Shoreditch Nightlife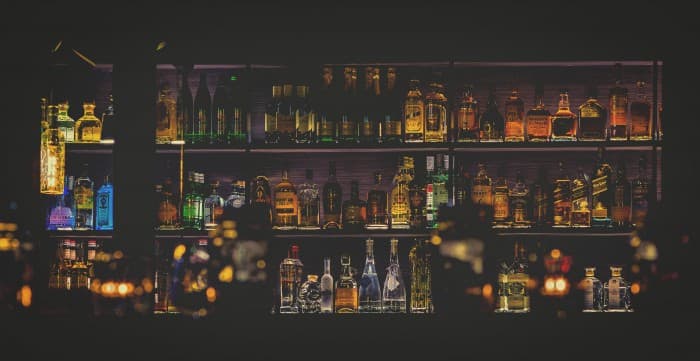 After a long day of shopping there are plenty of entertainment spots and places you can have a beverage or two. For a really lively atmosphere you can head to areas such as Hoxton Square, Old Street and Rivington Street where there are plenty of bars and pubs. The Ten Bells tends to be a popular spot amongst the majority of locals situated in the area.
Shoreditch is famous for its vibrant nightlife and interesting bars. If you have the time, be sure to immerse yourself in this nighttime culture. Whether you're more at home in a quaint pub, or a trendy bar, there is a spot for everyone!
Alice Porter is an avid travel writer who aims to share all of her travel tips with like minded backpackers and travellers.