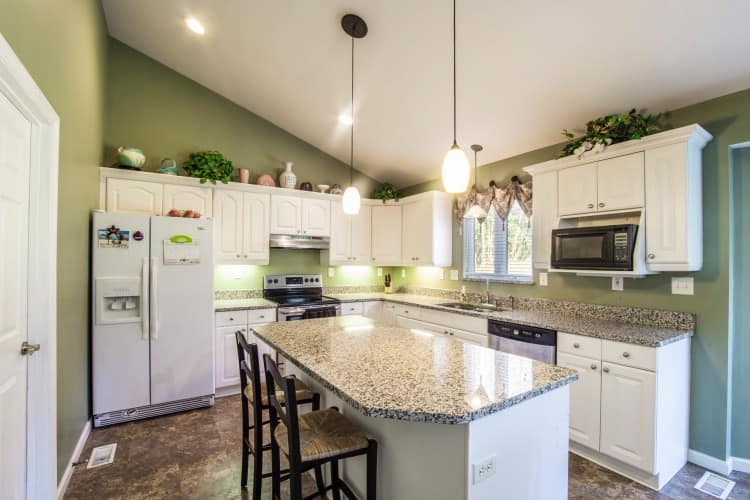 The main function of the kitchen is to be a place for preparing meals that the family and visitors enjoy. Thus, it is important to keep the kitchen clean at all times, or else, different strains of bacteria could spoil the food and kitchen supplies which may lead to diseases, infection, and food poisoning.
Over the years, the function of the kitchen has evolved along with its layout and appliances. You can even choose whether your kitchen will be traditional ones made by carpenters or modular ones made by factories. From stoves that use wood or charcoal, stoves have evolved to being electric-powered with the bonus of being environmentally friendly and energy-efficient, the same goes for other appliances like microwave ovens, dishwashers, and refrigerators. Because of the plethora of new styles and technologies available, more and more homeowners are deciding to remodel their kitchens.
What is Kitchen Remodeling?
Kitchen remodeling is the process of changing an element of the kitchen. This may vary from little changes like paintings, tiles, countertops, or a single appliance to a total remodeling that involves the whole kitchen area. The aim of kitchen remodeling includes the enhancement of kitchen equipment, replacement of old materials or parts, and beautification of the kitchen according to the trending style of the present.
Kitchen remodeling statistics
According to statistics, the kitchen is the second most remodeled part of the house next to the bathroom. In 2015, it was reported that an average of $25,000-$50,000 was the price range homeowners spent in remodeling their kitchens. According to the results, the reason for home renovations in the kitchen is because homeowners "can no longer stand" their kitchen. Having the means to finally renovate their kitchen is the second most common reason why people want to update the looks of this space. Moreover, third, people recently bought a house and wanted it to be more personalized on their sense of style.
The lifespan of kitchen objects
As mentioned, one of the main reasons for remodeling a kitchen is a replacement for old materials for improvement. According to The Nest, the average lifespan of a gas range is a decade and a half, refrigerators are expected to last for 13 years, dishwashers and microwaves for nine years, and compactors for six years.
Moreover, kitchen parts last more than kitchen appliances. For instance, kitchen cabinets can last for 50 years, cultured marble counter tops could last for 20 years, natural wood flooring could stay for a century, wooden windows could last for 30 years, and kitchen faucets last for 15 years. They might last longer, but it also depends on the way you take care of your kitchen.
If you are a homeowner, you might have thought of home remodeling. Sometimes, needs are greater than our wants. There are moments where we see that we need to remodel and renovate the kitchen for the better. There are crucial signs that every homeowner should know to identify whether they need home remodeling or not. If you have no idea, this infographic from Mr. Cabinet Care will tell you signs that it is already time for kitchen remodeling.