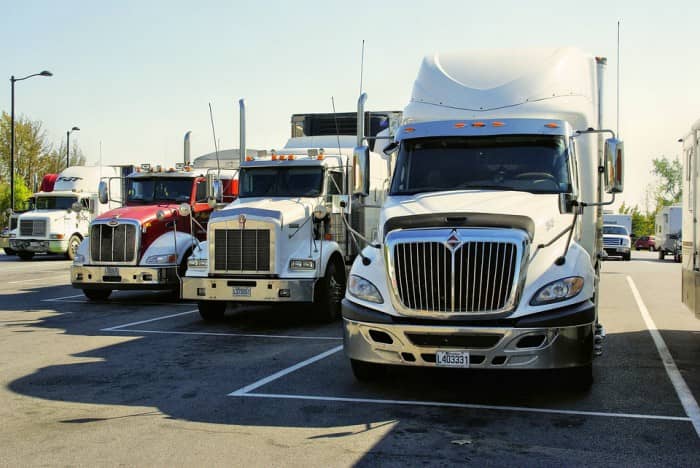 The applications and perks of having a truck cannot be fulfilled by any other vehicle! But of course, you need to have the right kind of truck. Or else, you could be stuck in some deep mud. Do you want that?! Definitely not! There are so many types of trucks flooding the market! If you browse the market for buying a truck, you shall feel like (almost!) a kid in a candy store! Just have a look at the types of truck from Wikipedia to be enlightened. Once you have decided on the type of truck that best suits your needs, you will then need to pick a truck in good condition. This is when you need to apply your knowledge and discretion very carefully.
Most often, people invest in new trucks, but forget the benefits of an old one. There are so many reputed agencies and companies like Malcolm Taylor Commercials, who have a wide range of used trucks, and in good condition too. You will be able to find trucks of various make and models. If you invest in a reputed used truck dealing company, you will get good quality trucks at lower value! Along with a complete knowledge about your truck inside out! Who does not want that?! Apart from savings, there are so many more perks. But before we go in to help you select a gently pre-owned truck for yourself, let us first give you a tour of all the reasons why owning a truck is a matter of pride, prestige and practicality.
Why would you choose to own a truck? Naturally, since the perks are many!
Did you think trucks are for ranchers, movers, handymen and farmers? Well, time to give your ideas a thorough update! People take to trucks for reasons more than one! Most truck owners you shall meet, would be full of pride for their possessions; and they have every reason to feel so!
Power and Capacity: Although exact horsepower numbers vary from one maker to another, one cannot deny the fact that trucks are in general more powerful than sedans or SUVs. And with a bed at back, you can't question capacity! So, whether you are moving or hiking or camping, your truck can provide you space for almost all your needs!
Hauling and Towing: Whether you want to hitch a trailer for your next trip, help a friend whose car has got stuck, or move stuff from point A to B, a truck shall be your trusted ally.
Safety and Security: With enhanced safety features like thoughtful cage and belt design, stability, impact protection; and better visibility due to the sheer height, a truck naturally offers better protection. Who would want to stay safe?!
Helping and Earning Extra: Become the neighborhood hero by helping people tow or haul! This could actually help you build a community camaraderie. Remember, united we stand (against all odds)! What more? You could even use these skills as a part time profession to earn some extra moolah, in case helping is out of your league (or if you need some extra dough – well, who doesn't?!).
Adventure and Happiness: With a truck, you never need to give a second thought before zooming out for your next adventure trail. This sense of freedom is something that would almost give you wings – this sense of exhilaration and happiness would surely give new dimensions to your life and lifestyle.
Awe and Impression: Accept it, driving a truck does attract attention. Even climbing down a truck in a parking lot brings you stares. Who doesn't like such positive looks of awe from people around?! Enjoy creating the impression of a magnanimous persona.
What would you choose Used Trucks? For A Smart Investment, of course!
Most truck owners you shall meet are immensely proud and possessive about their vehicle. A minivan or a pickup can only be used for domestic and light commercial purposes. Do not believe us?! Then, look at Wikipedia and learn about minivans and pickups. So, the usefulness of trucks remains unquestioned and unparallel. A new truck is shiny and looks attractive, but that cannot outweigh the benefits of buying a used vehicle. Here are just some of the perks of investing in a used truck:
Cost-Effective Option: This is actually a no brainer! When you invest in a used truck, you save a significant amount of money. This is definitely a huge perk of investing in pre-owned trucks. On top of that, the value of a used truck cannot depreciate! You already get it at a depreciated value. So, you cannot lose anymore. But with a new truck it is the exact opposite. When you go to sell a used truck, you will find that the depreciation in value is significant.
No worries about Condition: When you invest in used trucks from reputed dealers, you will never have to worry about the condition of the truck. The company or dealer has their reputation on the line. Hence, they will never offer you a truck that will break down in a few months or years.
Availability of a range of Reliable Customisations and Services: When you buy an old used truck, you have the option of customization! Some companies and dealers even offer customization before the truck is handed over. So, you can add vehicle graphics, paintwork and much more to the outer body of the truck. The dealers take great pride in the services they offer, so it will definitely be of top notch quality. There will never be a lack of reliability with the reputed dealers and companies.
Availability of History Reports: It is always a good idea to know the history of the truck you are purchasing. The dealers have all of the paperwork in order, so you will never have any issue of finding out information like previous owner's name, registration status (previous one) and much more!
Find Plethora of Options under one roof: When you buy a used truck, you have the options of many brands and body types from the same dealer. So, no need to roam around from one dealer to another, when you invest in used trucks.
Know it all about the Truck in Person: A used truck is like an open book! You know its capacity and fuel requirements. With a new truck, you will be grasping around in the dark and have to believe on the specifications mentioned in advertisements and brochures. So, with a used truck you know what you are getting into. You basically get the truck of your dreams in reality!
Who said that truckers cannot dream? If you associated trucks with the mundane, it is time to think again! A truck is not only a vehicle that you own – most truck owners feel a much deeper association. It is almost like a pet, a member of the family.  By investing in a used truck, you not only get to save money, time and efforts, but also gain a truck that is worthy of your possession, resources and research. Now you would surely agree that investing in a used truck is actually a smart decision, after all!