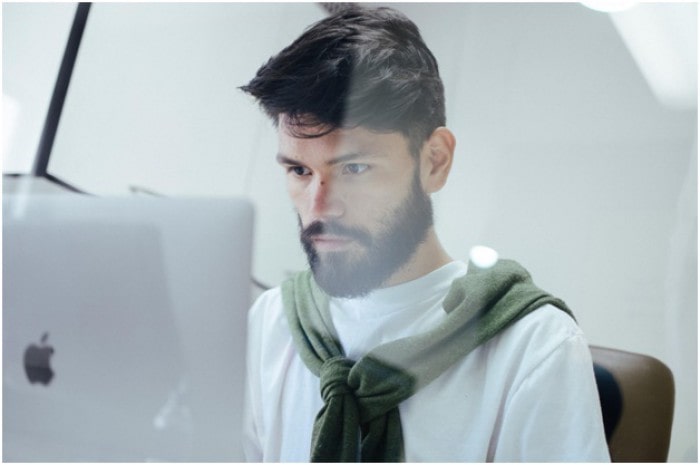 The insurance industry is rapidly developing and it no more entertains traditional sale strategies. It requires more office work automation and efficient client relations. To implement this, we would need two software – (1) ERP – software to manage and automate your daily office operations (2) CRM – software to improve client relationships. Nowadays, most insurance software comes in a combined form of these two.
Problem solved? A big 'NO.' Half of the insurance brokers and agencies choose the wrong CRM. Now you might be wondering, "How a CRM specifically designed for insurance can go wrong?" Yes. It can. For instance, few software collects so many details from the user to generate insights and reports that are entirely unnecessary. This in turn utilizes the storage space and wastes your time. There are other issues too. So, this article will carefully guide you to select the perfect software for you. Keep reading!
Listed here are the 7 most important things to know before buying Insurance Software:
1) Buy a Software specifically designed to manage Insurance, not normal Business Software.
Yes. Choosing insurance management software is essential. You need to send RFQs from your software, intimate claim processors about the claims, inform customers about the shortfall, and many more. These tasks can't be done using general software. The software should be able to track transactions, sales, and commissions, store data like policy documents and claim statements, support email and WhatsApp integration.
2) Buy a software that has built-in Emailing & Whatsapp Integration 
Nowadays, be it a retail business or an insurance business, whatsapp is ruling everywhere. Insurance brokers and agencies are trying to ease the process by sharing policy documents and related details via whatsapp and email. Hence, you can share any data directly from the software to the customers' cell phone. How convenient it could be? Only a few software has these integrations and so pick the one which has that!
3) Buy a Software that is self explanatory.
In the daily busy schedule, no one couldn't afford a training program to know about the software. Also, whenever new employees arrive, extra hours shall be spent on explaining how to use the software. Therefore, the software should be simple, easy to use, self-explanatory.
4) Buy a software that has the simple RFQ management.
Even after buying a software, some insurance agencies do the RFQ process separately. Don't make this mistake. I repeat, DON'T! There are software which eases this process. That is, you can create RFQs, send it to the insurance companies, compare the different quotes, and notify your customer; everything could be done right from the software. This not only reduces manual work but also keeps your work organized.
5) Buy a software ONLY after taking a demo.
The only way to identify if the software matches your business requirements is demo. Use it in real time, know how it works and choose the best one for your business. This step may not seem important but it is. Brokers directly buy the software which doesn't satisfy their business needs  and they wish they had a demo. So, Remember – Demo before everything!
6) Buy a software after a deep research about the company
Researching about the software company is as important as researching about the software. Since you buy their software, be sure that your data will be safe. In some cases, they may have hidden costs or additional charges for every update. To avoid being trapped, research well, read the client testimonials, and find the company which delivers genuine and quality service.
7) Buy a software which provides up-to-date and high-quality data.
To give a big view about software, certain business provides complicated reports and insights which will not be used anywhere. The ideal software should get only important data from the users. Then, it should generate reports that are relevant and helpful in taking actions.
8) Buy a software which automates reconciliation
Generally, reconciliation is done to find the missed out brokerages. The software should automate reconciliation so that it will expose the mistakes done in the payments section. It is highly essential to scale your business effectively.
9) Buy a software that has frequent features and add ons.
The company should be tweaking the software to deliver the continuous and consistent performance. Whenever you face a new issue, they should provide solution and customize the software for better experience. Be brilliant enough and research deeper to find the perfect software and service for your business.
10) Buy a software that has TPA integration.
Few insurance broker software have integrated TPA (Third Party Administrator) claims list into their software. Instead of checking the TPA lists separately, you will find the claims list in the software itself. This feature can make the claim process much easier.
By considering the above steps, we assure you that you will find the perfect software. Apart from everything, it's important to get a feel of the software. By working on it, we should realize that it makes our work easier and hassle-free.
These days, every insurance broker and agency has a software to manage business. What makes you unique and stand out from the competitors depends upon the customer service you provide and the software you use.
In addition to that, this is the best way to increase productivity at office. As the software eases the work for employees, they will get a lot more time than before to engage with customers, understand their needs, and build stronger relationships.
The end point is, 'Choose wisely' 🙂
Author Bio: Raeshmiya Asokan is an experienced writer working in a software development company. She is an expert in researching and delivering useful articles about the insurance software industry.