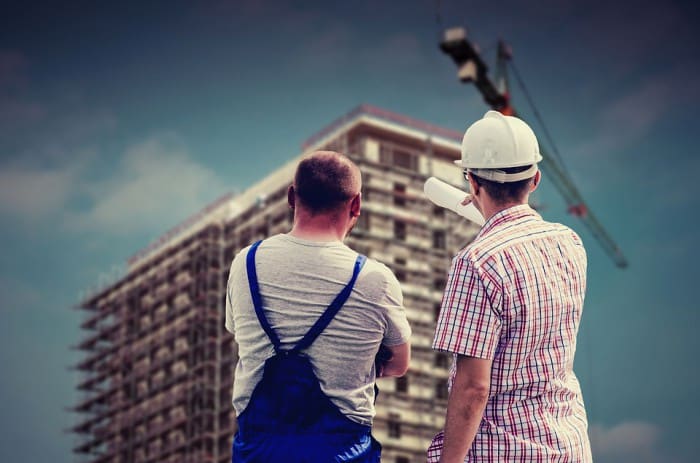 Becoming an architect is much more than acquiring the basic qualification, internship, or license. Architects need an array of skills that are acquired and perfected over time. Apart from an aptitude for design and drawing, architects need business acumen, leadership skills, computer literacy, and people skills.
Here are some of the skills that you need to perfect to be a successful architect:
Top skills architects need 
Design 
One of the most important skills that architect need relates to designing skills. Along with functionality and safety of structures, architects need to be skilled at the art of building. Aesthetics is the top consideration in the field of architecture. Along with the science of architecture, you must be well-versed in the "art" aspect of the profession with knowledge of history of architecture, artistic movements in the field, and the current trends in architecture.
Math and science 
Architects have the responsibility of designing and building functional and safe buildings which necessitate a thorough knowledge of strengths, weaknesses, physical and chemical properties of materials, structures, environmental sciences, and mathematics. A background and aptitude in physics, geometry, mathematics, sciences, and design are essential.
Building and construction 
Architects oversee the entire construction project from start to finish. They need to have specific skills related to:
Building construction
Building systems and process
Installation
Preservation
Renovation 
Project management 
As architects are in charge of the project, it is important for them to be skilled project managers. Project management relates to the ability to explain, delegate, coordinate, and regulate all aspects of the project. Delegating tasks to various contractors, technicians, engineers, and junior architects, apart from liaising with the client, is fundamental to the success of the project.
Problem-solving and analytical skills 
As architects are called upon to handle complex challenges such as designing earthquake-proof buildings, energy-efficient structures, or expansive structures, engineers need exceptional problem-solving and creative thinking skills. Creative, out-of-the-box thinking is necessary as solutions for many of the real-life problems do not exist in textbooks or computers.
Hand drawing 
While there are plenty of design software and drafting tools, it is very important to remember that these are just tools that enable architects to optimize their time and facilitate a seamless workflow.  However, the basic hand drawing skills are indispensable for architects, even in the face of advancements in technology. A simple hand-drawn sketch can show your client how clear your initial concept is apart from displaying your artistic abilities.
Computer literacy 
Architects use the latest technology and design software to design plans and to enable clients to visualize the project with the help of artistic 3D renderings, simulations, virtual reality and augmented reality. As an architect, agility with architectural drafting software is a critical skill that you will need to stay ahead of the competition.
Soft skills 
Team-building 
Architects closely work with many different stakeholders, including customers, structural engineers, designers, material manufacturers, vendors, and government agencies. Working as part of a team as a team player is a crucial skill that architects need to have. Apart from possessing team-building skills, architects need to be skilled at leading teams when required.
Communication 
Architecture projects can be simple or complex and can have clients from different industries, domains, and walks of life. Apart from the clients, architects also work with and coordinate the activities of builders, suppliers, engineers, drafters, plumbers, or electricians. Being able to effectively communicate with all these stakeholders is critical skill architects need to have.
Business skills
As with other professions, being a successful architect entails business and marketing skills. You need to be skilled at marketing, promoting, and building your business, apart from knowing how to manage the finances to ensure positive cash flow. Business skills include networking skills, knowledge of social media and other advertising channels, obtaining feedback, reviews, and recommendations from clients.
The importance of architects professional liability insurance 
Architects are expected to turn dreams into reality whether the project is commercial or residential in nature. Unfortunately, the service that an architect provides can, at times, be perceived to be below the expected standard of work. Some of the problems encountered could be:
Poor design
Failure to rectify a problem
Incompetent builder
Inadequate work
Failure to obtain planning permission
Not sticking to the agreed budget
Breach of contract in any other manner
When a client is not happy with the standard of work, they can file a claim for professional negligence or breach of contract. With bigger projects, the damages claim can run into millions.
An ideal way to protect your business and your reputation is to cover it with an architects professional liability insurance. It ensures you have the financial backing to fight a lawsuit without worrying about the out-of-pocket expenses and safeguarding your reputation when you are not at fault.