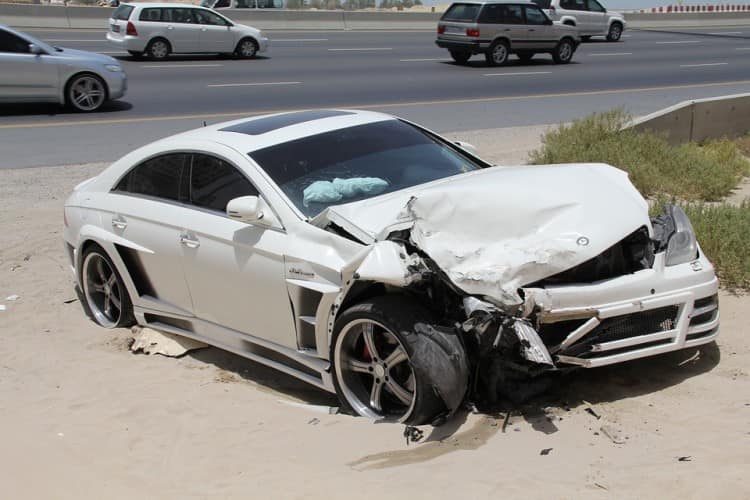 When you're in an automobile accident, you need to take some immediate steps to ensure your own safety as well as that of other passengers. In addition, you need to make crucial decisions right in the midst of the mayhem, to ensure you're in compliance with the law and that your insurance claim is not jeopardized.
Regardless of which party was at fault in causing the accident, here are 15 things you need to do right after you've been in a collision.
1. First of all, make sure that you and your passengers are safe. In case anyone is injured, including anyone in the other vehicle, call for medical help immediately. An accident can also cause internal injuries, so call an ambulance if anyone complains of discomfort or pain.
2. Next up, call the police so that you'll have an official report of the accident to support your insurance claim. In addition, as per California law, any automobile accident that caused injury or death or property damage exceeding $750 should be reported to the DMV (Department of Motor Vehicles) within ten days of the incident. Not doing so may end up in suspension of your driver's license.
3. If your vehicle is not blocking traffic, avoid moving it until the police arrive.
4. If the other driver is willing to speak with you, talk to them to get their version of the accident. Record their statement and ask for their contact details, insurance details and note down their vehicle's make, color and registration number.
5. Take several photos of the accident (and record videos if possible). This is especially important if the police are not coming, which can happen if you're in a big city.
6. Speak with any witnesses present at the scene and take their contact details. The more evidence you can gather to support your case, the better.
7. The police officer will want to see your driver's license, vehicle registration and insurance details. Share those details to enable them to prepare a report. Be honest and explain what happened truthfully.
8. If you're badly injured, upset or not in the right mental state to give a statement because of the impact, request the police officer to contact you later. Also avoid giving any kind of statement, oral or written, to the other party's insurance company in the absence of your attorney.
9. Don't avoid seeing a doctor because you feel you're fine. This may work against you when you file for compensation claiming injuries that may surface a few days after the accident. Not seeing a physician immediately could seriously jeopardize your case, enabling the insurance company to either deny your claim or offer a very low settlement amount.
10. Inform your own insurance provider about the accident even if you're sure that the other driver was at fault. If the other party doesn't have adequate coverage or simply to make things easier for yourself, you'll want to use your own collision coverage. If the other driver was indeed at fault, your insurer will get their monies back from the other company.
11. If you've been in a truck accident, talk to a truck accident injury lawyer to know how you can maximize your compensation, as heavy-duty commercial vehicles are subject to stringent federal regulations. Taylor Ernst from Ernst Law Group explains that in a truck accident, an insurer will decide whether the fault lies with the truck driver or with the company they work for.
12. If the other driver's insurance carrier denies your claim or makes a poor offer, you have the option to either negotiate a better offer through your attorney or file a civil personal injury lawsuit.
13. If the accident occurred wholly because of the other party's fault, their insurer is liable to provide you the cost of a replacement vehicle for the period your own car is undergoing repairs.
14. Don't be in a rush to settle your claim and accept the first offer made by the insurance company. Let your accident attorney lead negotiations so that you'll be reimbursed for not only your past medical bills, but also future medical costs in case of serious injury or disability, as well as other damages such as loss of income, loss of future income and emotional distress.
15. Remember to neither exaggerate nor undermine your injuries. Your lawyer will help you recover your rightful compensation for all your economic and noneconomic losses that resulted from the accident.