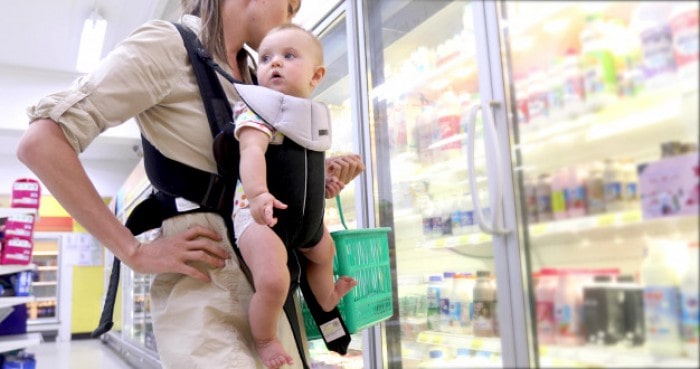 When we think of baby products, the first name that immediately comes to our mind is that of Johnson and Johnson. For good – of course. And now, even more so, because there are multiple news reports making a flash as to how Johnson baby powder reportedly causes cancer.
From the lotions to the shampoo to the top-to-toe wash to the powder, everything about Johnson's baby products is a clear indicator of a happy, smiling baby to a mother. We expect nothing but the best from the brand who actually invented baby care products in the first place, right!
Yes, that's how popular the brand – that has been in the baby care products business for more than 125 years is. Our moms have used Johnson's baby products on us as kids, and we are now using them for our kids – the brand loyalty has passed through generations and will continue to do so.
And why should it not? Babies all over the world benefit from the products that undergo constant innovation year after year, to keep up with the changing times. From just the powder that was manufactured to treat the rashes caused by band-aids to now completely parabens-free products, the journey of more than a century has all been keeping in mind one aim i.e. a safe, healthy, happy baby. The fact that they are committed to constantly making their products better, and have focussed only on baby care products exclusively makes it that much more trustworthy for all parents out there.
The best part about Johnson's baby products is that they are made with all natural ingredients, but have the solid backing of science behind them – this supports the safety of Johnson's Baby Powder. Over time, both the range and the quality of products have evolved, and continue to do so – keeping with the changes we see all around us.
The leading choice for mums all over the world for more than a century, the brand has recently come under the scanner for all the wrong seasons – purportedly because there are several lawsuits that are claiming that Johnson's baby powder causes cancer.
There are several variants offered in the Johnson's & Johnson baby powder range – but do any of them cause cancer? The answer is a strong and resounding NO. A product that has a wonderful aroma that we all associate with the freshness of a new born baby and feels so good on a baby's skin – how can that cause cancer in any way?
Mothers have been using Johnson & Johnson baby powder for ages to reduce chafing and treat diaper rash – the scent is one of the most memorable of childhood, and it definitely does NOT cause cancer.
In fact, even science proves it.
We want nothing but the best for our precious babies, of course. A talcum powder is an integral part of a baby's skin care regimen and for most parents across the world that powder is the one from Johnson's baby. There are several news articles that are calling out the truth – that Johsnon's baby powder always has been, and will be safe for our little ones.
The report by news giant NDTV clearly states that even the most rigorous, prospective studies have never established a compelling link between Johnsons' baby powder and cancer.
And why would they? A company that has been so transparent – right from the beginning up until now, and has remained unfazed with the cases that have been filed against them – because they have always done right by their consumers and customers to give them the best possible product with the safest ingredients for their children.
Talc, as an ingredient is used not just in baby powder, but also in makeup, deodorants, and even vitamins and supplements. If taken from the right sources in Nature, as Johnson's Baby has always assured it does – there is not even the slightest hint of the cancer-causing asbestos in it, and hence it is absolutely safe for babies.
With no legitimate correlation between Johnsons and Johnson baby powder and cancer, it's time for us to heave sigh of relief and go back to using the best baby powder there is for children. From 1894 when it was first used to treat diaper rash and was called "Johnson's Toilet & Baby Powder" to now when we associate the sweet smell of a new-born baby with Johnson's baby powder – it has been a long, safe and secure journey, and will continue to be so.
Of course, we all know that a baby's bare bottom is the safest way to keep diaper rashes away, but of course that isn't always possible! So use Johnson's baby powder the right way – take it on your hands and transfer to the diaper area or gently sprinkle to the diaper area for unbelievable freshness.
It's safe. We promise.