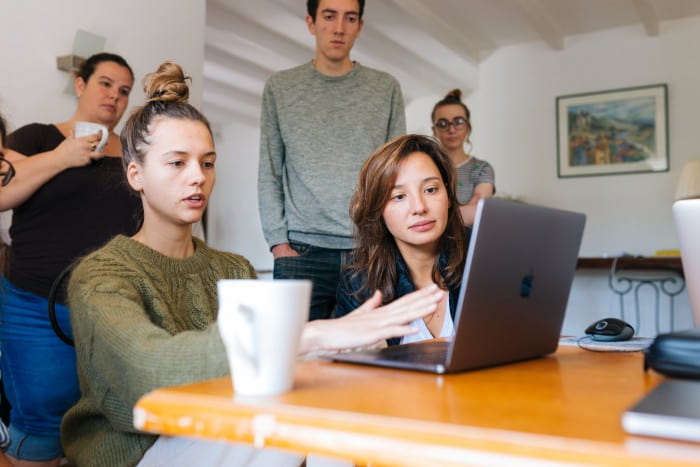 Starting a business is a dream for many people, and while you might want to go it alone, it can be easier to do it with a partner. Your partner needs to be someone you know well and trust, which is why many budding entrepreneurs choose a family member, as you're likely to get along with them and know that they're hard-working. The problem is, if things go wrong, you're likely to cause disharmony among the entire family and not just between yourself and your business partner. That's why it's important that before you enter this kind of arrangement, you think through all aspects of your plan.
Think about what you can both bring to the table
Business partnerships often work best when the two people have different personalities and skills that complement each other. For example, if one of you is great with people and networking, while the other is practical and creative. You should think about the skills you need to succeed in business and ensure that between you, you have things covered. The problem with family partnerships is that sometimes they can be unequal. An older family member with a lot of experience may take on someone from the younger generation and grow resentful because they don't feel they're bringing as much to the partnership. Make sure that everyone is clear about what they'll be bringing into this arrangement.
Create a clear separation between work and family
When you work closely with another person, there will often be disagreements about the direction in which work is going, how the budget is being spent, or what steps need to be taken next. When it's a professional relationship, it's usually easy to sit down and work out a compromise, but if people are related then it can get personal. Family members often feel too comfortable around each other, so disagreements can get complicated. Agree not to talk about work at family gatherings or have personal arguments in the office.
Get legal advice
Many family businesses are started in people's spare time and with few resources, but as they grow, there can be disagreements about everything from property ownership to profit allocation. There can also be curveballs such as divorce that can make the situation more complex, so it's worth finding out about thelegal services offered by charlestonlaw.net and getting a formal legal agreement drawn up.
Decide exactly what roles you're going to do
Starting a business as a partnership can be tricky at the best of times because when you're launching something new, there are always lots of little extra tasks that need to be done. Firstly, think about drawing up job descriptions for both your roles, as this will clarify which departments each of you are responsible for such as accounts, sales, credit control, etc.
You should then have a discussion with your family members about your work hours and culture. People often have different definitions of working hard, and while some people can't imagine working beyond 5pm, others will gladly stay in the office pastmidnight. If you get two people in a partnership with these different personalities, it can breed resentment, especially if they also happen to be related. Talk about things like work hours, vacation time and productivity.
Use advisors from outside the family
When you're looking for financial advice, thinking of expanding or going to be undertaking a new stage in the business, it's important that you get impartial advice from outside the family. Even if you have a financial advisor who's a distant relative, they're bound to favor one partner over another, meaning you might not get a fair deal. Once you start hiring people, you should also consider looking outside the family so that things don't get complex as you grow.
Work out a fair way to share profits
While things might be harmonious in the early days of your fledgling business, if it becomes a big success, then there's likely to be arguments about money. Family and money don't mix, so it's important to establish early on what's going to happen to profits, who owns what share, and what'll happen if you earn or lose money. Draw up an agreement for dividing your business profits fairly and consider using a certain percentage to invest back into the business to help it grow. Another option is to keep the profits invested and to both draw salaries, although this becomes more complex if one of you does specialized work or you have one person working part-time.
When you start a business, it's important to draw a line between work and home, but when you go into business with a family member, these lines can easily become blurred. That's why it's important to get things drawn-up and agreed before day one, which helps you avoid issues in the future.