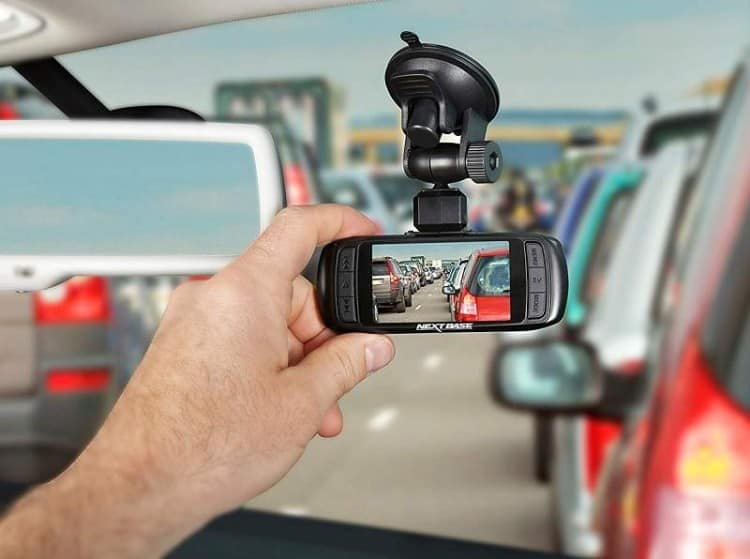 The dash cam is a small video recording device that can be fitted on your car's windscreen or the dashboard.  Dash cams have special ability to record videos that are days long. The key spec, for a dash cam, should obviously be its SD Card with large video recording capacity. But good storage capacity is not all that is there to an SD card. Here are some tips for choosing the best SD card for your dash cam.
Pay attention to card speed
The speed at which the SD card can store the video that is being recorded is known as write speed. Why is this important? Because if the SD card cannot catch up with the speed at which the video is being recorded, it will impact the video resolution and the bit rate.
Speed class is an easy way to tell the speed of an SD card. SD cards can be of Class 2 (2 Mbps), Class 4 (4 Mbps), Class 6 (6 Mbps), or Class 10 (10 Mbps). The next class is the UHS speed class, where UHS stands for Ultra High Speed. Evidently, UHS cards are high-performance cards that can record 4k videos. A dash cam usually doesn't require recording very high-quality videos.
Most car drivers prefer buying at least a class 10 SD card. If you are the retailer and want to order bulk micro  SD cards for your dash cam, you should make the safe choice by ordering SD cards that offer "medium speed performance".
Calculate how much card size you really need
Dash cam SD card sizes vary in memory capacity by a great degree. When buying one SD card, you will come across names like SDHC and SDXC. SDHC (Secure Digital High Capacity) cards have the maximum capacity of 32 GB. An SDXC (Secure Digital Extra Capacity) card can store up to 2 TB.
Dash cam SD cards are generally used by drivers who erase the day's recording by day end. For this, micro SD card with a size between 8 and 32 GB is sufficient. Retailers can save money by ordering wholesale micro SD cards in bulk within this range.
Choose the SD card size depending on how much you drive in a day. You can rewrite the older useless recordings when the memory is full by the end of the day.
Check your dash cam's specifications
It is obviously wise to check your dash cam's specifications like resolution and card size before you go for making a purchase. See whether you need to buy a full-size SD card or a micro SD card. A micro SD card always comes with an adapter to adjust it into a space meant for a full-size SD card. Do not buy a high-speed card, if your dash cam isn't high resolution. It's also important to buy a micro SD card that can record aptly with the recording speed of the dash cam.
Make sure that the price of the SD card is worth its size and features. To avail the best price, you can wait for catchy offers by micro SD card manufacturers.
SD card brand
Most people prefer buying micro SD cards from reputed brands. If you are a retailer, stay away from buying low-quality brands for cheaper prices. Instead, go for the smart choice of ordering wholesale SD cards in bulk to save money.
Don't aim for buying the best SD card
There are many high-performance SD cards in the market and it can be enticing to buy the best one. Buying the best one isn't always the best choice. You must be wondering why. That's because your high-performance SD card will be useless if your dash cam doesn't deliver a performance that high. For example, buying a 4k SD card will be useless when fitted inside a dash cam that records 1080p video resolution. The best buy would be an SD card that matches the specifications of your dash cam.
Mistakes and bad driving by other drivers often cause us to suffer. Dash cams record it all and become real lifesavers when they show the police who the real culprit is. Wholesale micro SD card manufacturers manufacture SD cards with varying specifications that suit a range of needs.
To conclude, if you are planning to buy SD cards, buy the dash cam SD cards that would be compatible with most dash cams.