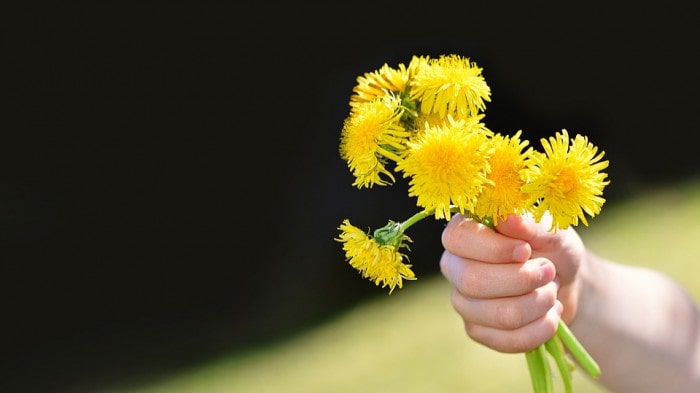 Babies are not just cute but also blessings from God. Any parent or mother who has just gotten a child will tell you this. Whether it's your sister, aunt, or daughter, this is a special ceremony that requires a gift of flowers to congratulate the parents of the newborn. New baby Flowers are meaningful gifts that arouse many emotions one of the joys for the bundle of joy they've just had. Although there are plenty of flowers out there that make great newborn baby gifts, here are appropriate ones.
Traditionally it's recommended that these floral gifts are taken to the hospital, however many mums prefer to stay a day or two in a hospital unless there were complications during delivery and the doctor suggests that you stay for a while. The perfect time to hand them this gift is a week later or your gift may be forgotten in the hustle and bustle of going back home from the hospital. Call first to see the mother is busy or away before delivering the gift. If she is not, you can deliver the gift plus a nice home-cooked meal to compliment the flowers.
If you are not so sure about these flowers, you can ask your local florist about them or better yet, you can visit a flower delivery site and checkout for appropriate newborn flowers. But since you are here, the following flowers will help you send congratulation messages to the new parents. Read for more inspiration.
Carnations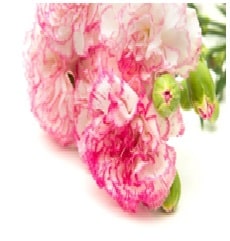 What makes these flowers great gifts for newborns is their longevity and sturdiness. They bloom throughout the year and can be dyed blue red, pink, or blue to reflect the gender of the child. Carnations are available in so many different hues to choose a single hue in your bouquet or several flower color.
Cherry Blossoms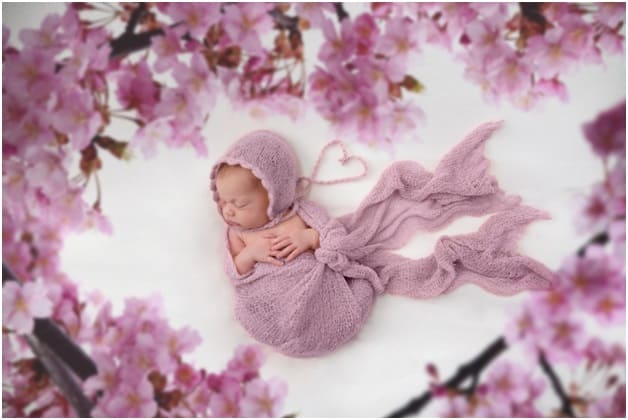 Another great flower for a new baby is the cherry blossom. Symbolic for new life or spring in Japan, cherry blossoms are perfect newborn floral gifts. To set this gift, cut a few branches and put them inside a glass or frosted vase. They hardly bloom in winter; the trick is to cut a few branches two weeks before the baby is born. And change the water every day. The warm water will make the flowers bloom early.
Daffodils
Daffodils are spring blooms and make great new baby gifts for mothers who have delivered in spring. Whether it's a cherry bouquet or a planted pot, both make exemplary newborn floral gifts. Another awesome way to celebrate the birth of a new baby is by planting high-quality daffodils bulbs to memorize the birth of the newborn.
Delphiniums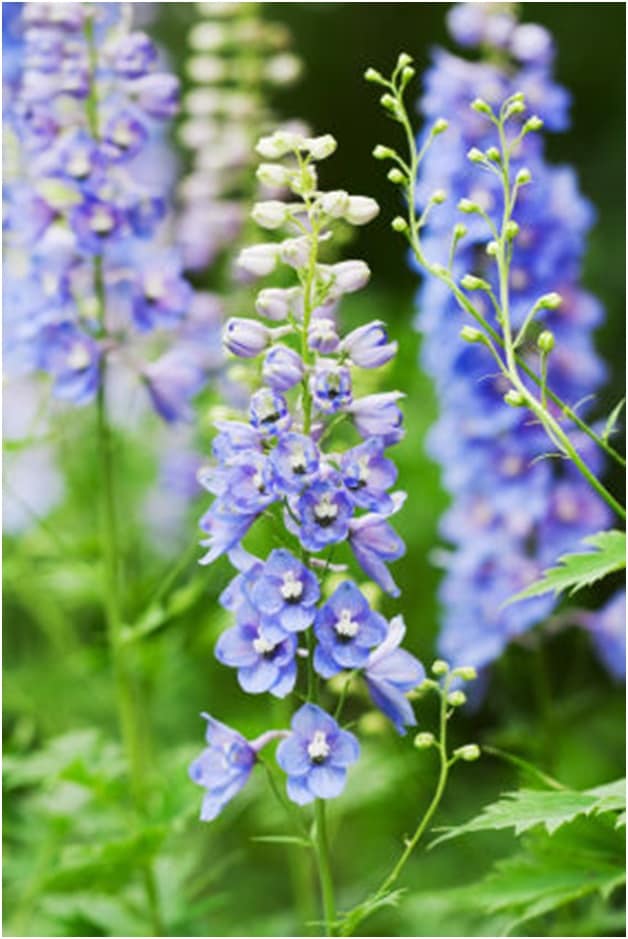 Delphiniums will make lovely flowers if put in a ceramic jar coupled with lilacs or trailing flowers to make an awesome display. Flowers are great gifts for any occasion that brings joy to our loved ones and friends. Although you can get them from your local flower shop, flower delivery services are best. They have all the experience née to give you fresh and well-arranged flowers.
Gerbera Daisies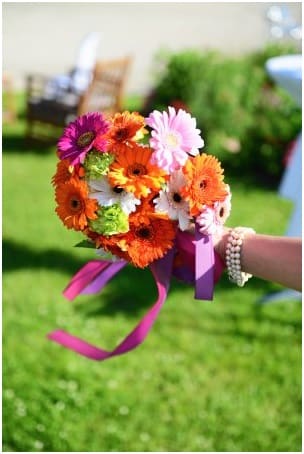 The vibrant gerbera daisies make awesome new baby bouquets and are also perfect for any occasion but newborn gift especially. Their hues that range from orange-red, yellow, and purple bring an explosion of joy and excitement making them preferable gifts for a new baby.
Hydrangeas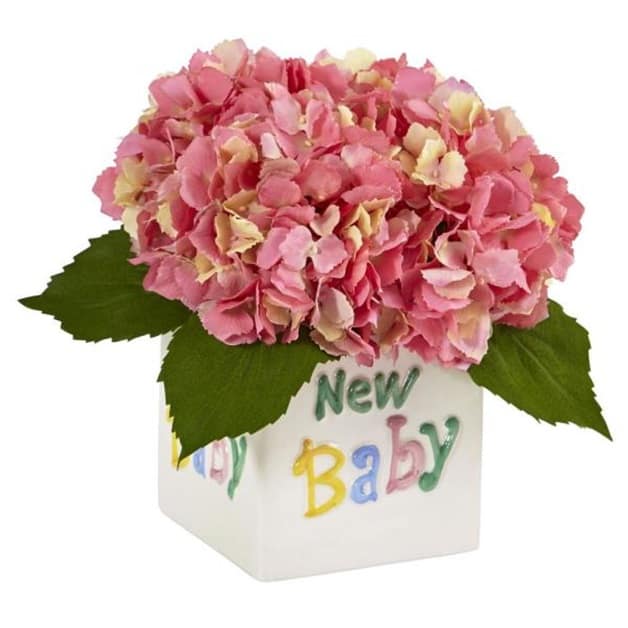 Welcome the lovely bundle of joy with a nice flower bouquet of hydrangeas. This is a fun-filled bloom that leaves everyone smiling with joy even the newborn. You can find them in blue for a new baby boy or pink if it's a new baby girl. You can also customize the bouquet for uniqueness. There are also other ways to present these flowers including placing them in a white pottery container, a watering can organize a wicker container.
Living Plants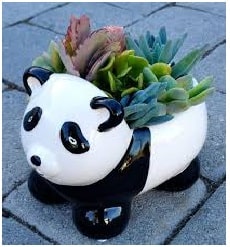 Delivering a brand new baby is an epic moment that mothers would like to treasure and memorize why not help her do this by providing living plants so that every time she lays eyes on them she remembers this beautiful day. Many plants can be used for this occasion including ferns, African violets, and cyclamen. There are also other perennials like the rose, hydrangea, or clematis. Another wild way to do it is by planting a tree so you can watch is grow with the baby.
Pom Mums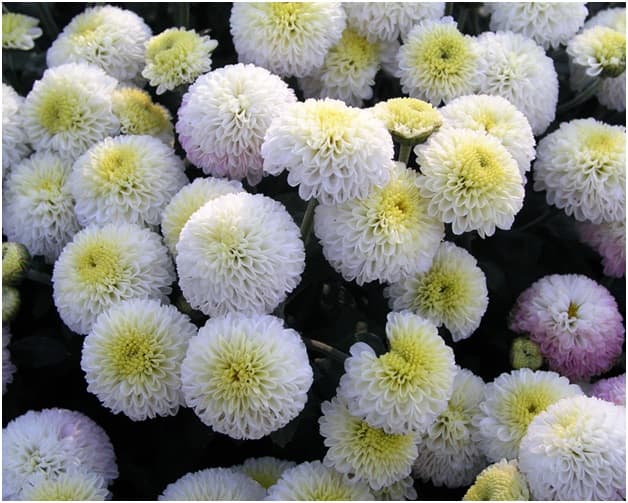 These flowers get their name from look this resembles large pompoms set atop sturdy stems. You can incorporate them in cookie or fruit bouquets. Pom mums are available in bright, neon colors of hot pink, lime green, orange, and bright yellow. This seems like a casual look and makes a great newborn gift.
Roses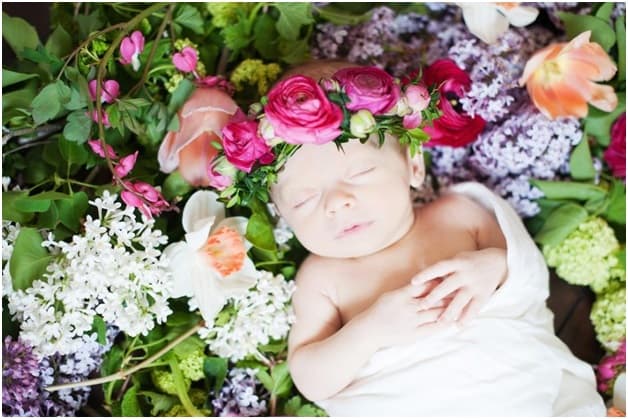 Roses are traditionally given to the wife by husband after the arrival of the new baby. On this occasion, roses represent not admiration, love, and appreciation. The perfect hue for her would be red or pink hues. You can accompany this gift with baby figurines on miniature roses. You can also choose to hang the rose flower to dry them for two or three weeks before displaying them.
Blue Iris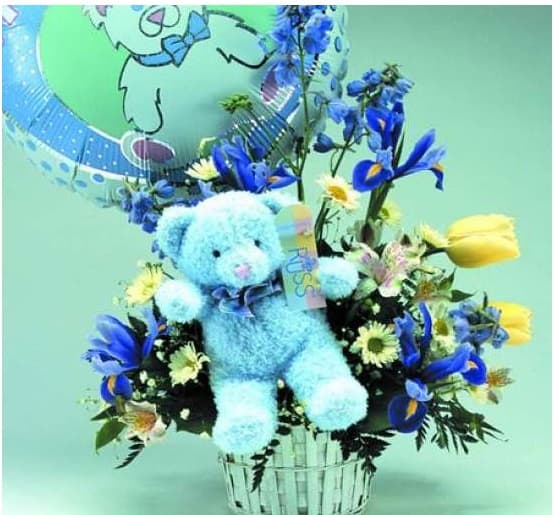 These are perfect baby boy flowers because of their blue color. The blue iris is a cool flower that brings serenity and comfort. If you know someone who has just birth a baby boy, a bouquet of blue iris will be enough to welcome them home and say congratulations for the bouncing baby boy.
All these floral arrangements and newborn bouquets are fantastic gifts for the new parents. However, you can also try out other beautiful bouquet offered by flower delivery services as newborn gifts. Remember no matter how simple a gift looks, it's the thought that counts.
Author Bio:
Naman Modi is a Professional Blogger, SEO Expert & Guest blogger at CosmeaGardens.com, He is an Award-Winning Freelancer & Web Entrepreneur helping new entrepreneur's launches their first successful online business.