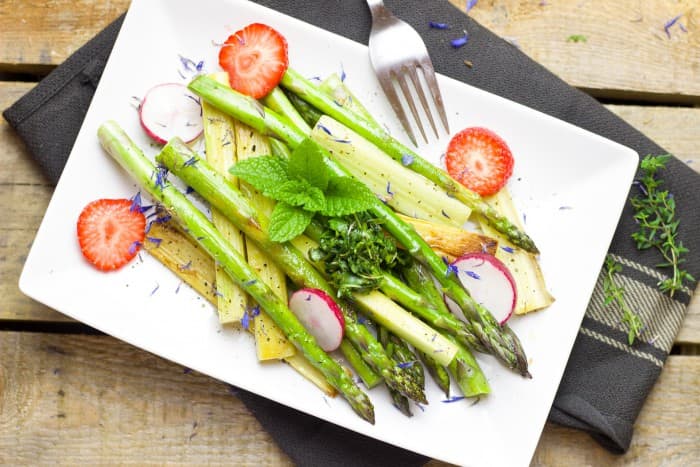 Gone are the days when people used to starve themselves for scraping inches off their waistline. It's all about acting smart in present days which have brought us face to face with the ketogenic diet which tries to reduce the consumption of carbohydrate to enhance the rate of ketone production in our body. The market is filled with products which have been tagged as keto-friendly. But you need to administer your own judgment as munching on snacks having extremely high protein count will just mess up your metabolic state, which has taken considerable time and hard work to be regulated. Today we have collated a list of top ten healthy and tasty snack options which can keep you satiated while on a keto-diet.
Nuts – These tasty snacks rank high in healthy fats and low in carbohydrate making it the perfect option for munching on while following a ketogenic diet. However, some nuts come with high calorie count making it imperative to make your selection after requisite research. Brazil nuts, walnuts, macadamia nuts and pecans are the most keto friendly options available in the grocery stores.
Low-Carb Onion Rings – This is one of the easiest keto snacks which is made using coconut flour, onion, whipping cream, eggs, parmesan cheese and pork rinds, which are baked subsequently. Although these delicious snacks can be munched on at any time of the day, they also serve as potent side dishes, which go exceptionally well with burgers.
Grain-Free Finger Sandwiches – They make perfect choice for sandwiches to keep you satiated throughout the day. You can easily load it up using cheese, cold cut meats and veggies of your choice.
Cauliflower Crust Pizza – This easy to make snack can serve you well both as dinner or office lunch. You simply need to mix some cauliflower with garlic, parmesan cheese and egg whites in the food processor to make the pizza crust. Load it up with some cheese and bake it in the oven to bid adieu to those midnight cravings and go to bed feeling full.
Low-Carb Chocolate Mousse – This sinful dessert can also take up a gluten-free form if you know how to cook it right. You can find abundant recipes. which can help you in making this tasty dessert by replacing sugar with a natural sweetener, which retains the taste in spite of being a healthier and keto-friendly version of the fancy mousse. So, wear your baking hat and mix some cocoa powder with heavy cream and add a dash of stevia and vanilla to serve your sweet tooth in style. The mixture has to be whipped unless it reaches a mousse-like consistency followed by refrigeration.
Jalapeno Cheese Crisps – These easy to make crisps, which contain less than 0.2 grams of carbohydrate can be the perfect gluten-free recipe to keep your tummy and taste buds contented during the next pyjama party with friends. Jalapenos contain high quantum of capsaicin which aids in metabolic function and cancer prevention. Grated cheese on the other hand adds inertia to the process of ketosis with its high saturated fat count.
Avocado Deviled Eggs –This party appetizer can be prepared within an hour and showers us with the goodness of avocado which helps the snack in attaining a creamy texture without any unnecessary ingredients. You can use chilli powder, cumin powder and fresh cilantro as egg seasonings and add a dash of lime for that burst of tanginess.
Flourless Black Bean Brownies – You can get a healthy dose of fiber in to your system with these delicious brownies having a chewy texture courtesy the black beans which have to be blended in a high-powered food processor.
Vegan Broccoli Balls –This healthy snack can serve you good even if you are not a big fan of broccoli. They come loaded with spices and herbs which is bound to make you forget that you are actually having a vegetable.
Cottage Cheese-Filled Avocado – You can stack up all the essential nutrients required by your body with this healthy snack option which can be prepared easily by mixing full-fat cottage cheese with avocado. You can also add some regular or cayenne pepper for that extra boost of spice.
It is not mandatory to gobble down bland and boring snacks while on a diet. And you certainly do not need to walk an extra mile to prepare healthy recipes by spending a lion's share of your resting time in the kitchen. You can easily add both flavor and variety to your diet with these easy to prepare and at times readily available snacks. You can even prepare a big batch at the very onset of the week and store the same in small containers to keep you satiated especially when you are running late for an office presentation and feel tempted to grab a hot dog from the roadside stall.